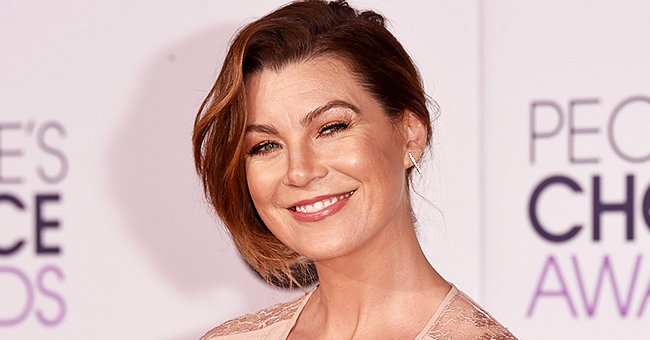 Getty Images
Ellen Pompeo Shared a Photo of Her First Scene of Season 16 on 'Grey's Anatomy'
Beautiful actress, Ellen Pompeo, is all set for the sixteenth season of the hit seasonal movie, "Grey's Anatomy." She teased her fans with a photo from the first scene of the new season on her Instagram Story.
"Grey's Anatomy" is set for its new season in September; the main face of the series, Ellen Pompeo, who stars as Meredith Grey uploaded a teaser on Instagram. The star shared a picture from the season's very first episode, getting the show's eagerly anticipating fans excited.
ELLEN POMPEO'S TEASER
The beautiful actress shared a picture of a smiling co-actor, Giacomo Gianniotti, who plays the role of Dr. Andrea Deluca in the series, lying on a bed.
Next to him was a bowl of ice cream, belonging to Pompeo's character, Meredith, as revealed in her caption to the story. Ellen's caption read:
"This is my first scene of season 16 eating ice cream in bed with @giacomo_gianniotti and I get paid??? #shondalandproblems."
Ellen's face was not seen in the picture, but fans of the top medical drama, which holds the record as the longest-running medical show on television would have had their craving for the new season go higher with her tease.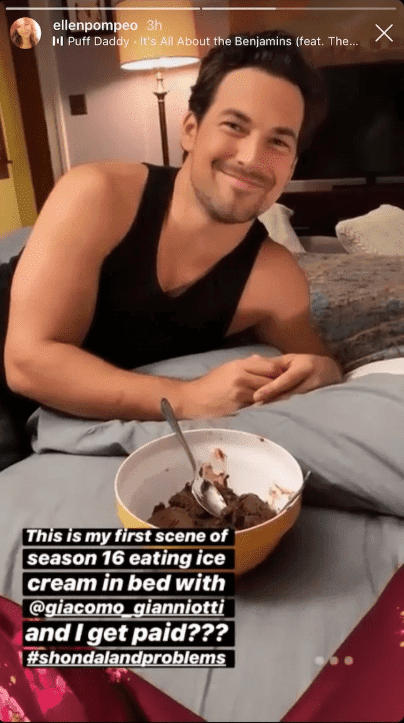 Photo: Screenshot from Instagram/@ellenpompeo
MERLUCA IS BACK
The picture also confirmed that MerLuca, a word for the cute couple, Meredith and Deluca in the series, would be back together for the new season. The last season of the show had ended with Deluca in prison after he took the fall for Meredith's insurance fraud.
Giacomo also posted a lovely picture of himself and Ellen on his Instagram, where he expressed delight at them getting back to shooting for the new season. Grey's Anatomy was renewed in May by ABC for another two seasons, meaning that it would get to at least a seventeenth season.
Grey's Anatomy began airing on ABC in 2005 and has gone on to have a significant impact in the world of television shows, least of all the record it currently holds.
Since its very first season, a lot has changed about the show, with many of its popular characters including Meredith's first love interest, Dr. Derek Shepherd either being killed off or written off.
Fans would be counting down to September 26, to find out what is in store for Meredith and her colleagues involved in the insurance fraud, and also see if there is a new chapter for MerLuca.
Please fill in your e-mail so we can share with you our top stories!