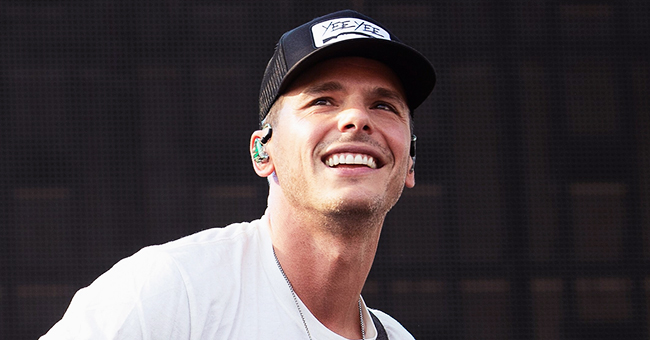 Getty Images
Granger Smith's Wife Amber Smiles with Their 2 Children in New Photos after the Loss of Son River

Barely two months after the loss of her son, River, Amber Smith shared adorable photos of herself and her two surviving children, enjoying a memorable day on the lake shores.
LIGHTS IN THE DARK
Two months is never enough to move on after a devastating loss, especially a loss as hurtful as the drowning of Granger and Amber Smith's three-year-old son. But the couple is determined not to let the loss of River get the better of them.
They resolved to stay strong for their two other beautiful kids, whose happiness are the best consolation they could get in these dark times.
STAYING STRONG FOR THE KIDS
Despite her grief, the country singer's wife made out time to go on a dinner drive, and a walk to the lake with her children, Lincoln and London. She shared pictures from the outing on social media. The family trio looked happy and fulfilled; one could never guess their recent tragedy.
One of the shots showed Amber posed for a selfie with the kids, London held on to her neck, while Lincoln's cheek was rested on his sister's back. They showed off adorable smiles that reflected an inner peace within them.
In another pic, the two children strike separate poses, with their hands spread out in the air, smiling joyfully and free-spirited. The fun outing was an avenue for the aggrieved siblings and their mom to let loose, and they did.
EXCERPTS FROM A MAGICAL BOOK
The celebrity's wife has found a source of inspiration from a book titled "Bronner," which has admittedly been a blessing in helping the mother deal with her sad loss. The steadfast mother shared some inspirational messages from the book in her caption:
"Suffering produces in us endurance and character and hope. It steadies us in our faith and deepens its roots in order that we may be able to weather any storm.it makes us reach forward to greater things that we can see right now, but that we know for sure not only exists but will be ours at last."
She finished her write up saying that the smiles on her kids' faces were some of the brightest lights in the dark.
A LIGHT TO OTHERS
Amber's late son shone the brightest during his 1000 days on earth, the couple admitted. Even in his dying state, the late 3-year-old brought light to others before his passing.
The parents of the deceased revealed on Instagram that River's organs were donated to children who needed organ transplants. Knowing that their son lived on in other people gave them a certain level of fulfillment.
RIVER'S LAST MOMENTS
In a video released by the couple in June, the country singer recounted his late son's last moments, saying that it happened during a family fun time.
One minute, he was watching the 3-year-old have a water gun fight with his brother, and the next, he was drowning in the pool, and all efforts to resuscitate him via CPR proved abortive.
The loss of the adorable, free-spirited kid was a hard blow on the family, but they are basking stronger, and growing closer daily, another gift the little boy left in the world; A blessed family!
Please fill in your e-mail so we can share with you our top stories!