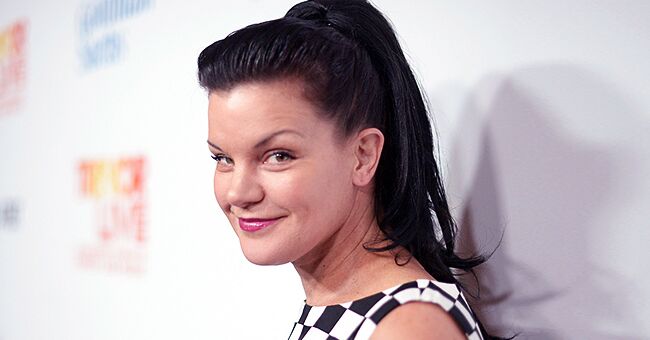 Getty Images
Former NCIS Star Pauley Perrette Is 'Celibate' But Admits to Meeting Her Dream Man

The man of her dreams is just around the corner, yet Pauley Perrette seems to be unsure after admitting her celibacy to the public through Twitter.
While her possible future partner is within arms reach, the former NCIS star took to Twitter to share that she is "celibate" and not in need of a man -- even if she described him as her "dream man." She wrote:
"Y'all know I have my imaginary firefighter boyfriend Adam who visits me in my dreams every night, but I met a REAL firefighter who looks like Adam and my heart FELL OUT OF MY CHEST! I got flustered! That's never happened to me! I'm celibate and don't want a man. But WHOA!"
In a following tweet, the actress explained further about her dream guy who "freaked" her out after showing up in person. She also clarified that she was not going to be tied down despite having met a possible partner: "I'm a solo act."
Fans of Perrette immediately shared their two cents and words of encouragement through replies on social media. The turnout was practically a unanimous decision to go for the guy, even if it will only be a friendship that will form.
One user said that she shouldn't pass up an opportunity of meeting someone whom she has a connection with and that the NCIS alum "deserves the bliss" that "fate brought upon her. Another agreed and noted that she couldn't "deny what the heart wants."
"1.- AGE IS ONLY A NUMBER. 2.- It doesn't mean you can't be on a friendly basis. 3.- If the feeling is mutual on his part, who knows where it could lead. 4.- Have fun, and enjoy his company, if that's all you would like, let him know your status. B.T.D.T.," another wrote.
While Perrette is still pondering on those suggestions, the actress is currently busy with her upcoming CBS series "Broke," which is set to premiere this fall. Her character will be a 180-degree turn from her previous portrayal of Abby Sciuto in NCIS.
Perrette plays a single mother, Jackie, who tries to keep her diverse family from falling apart, including her son, Sammy (Antonio Raul Corbo), her sister (Natasha Leggero), and her brother-in-law (Jamie Camil.)
Although comedy isn't precisely Perrette's forte, Leggero is well versed with the genre after having appeared in a few films and series, including "He's Just Not That Into You," "The Do-Over," and "BoJack Horseman."
Please fill in your e-mail so we can share with you our top stories!