Getty Images
People: Lady Gaga 'Seems Excited and Happier' Kissing Her Audio Engineer

Singer Lady Gaga has been branded as 'happier' ever since she was spotted kissing her audio engineer, Dan Horton, during a lunch date in Los Angeles.
The start of a new relationship or fling brings with it happiness. And this seems to be the case for the singer, Lady Gaga.
The "Shallow" Star was spotted on Sunday, July 28, locking lips with Dan Horton while they were at a brunch date.
Ever since Gaga's split from her fiancé Christian Carino, this is the first time the singer has stepped out with a new man.
While speaking to PEOPLE, an anonymous source explained that after her engagement was called off, Gaga seemed gloomy and tired.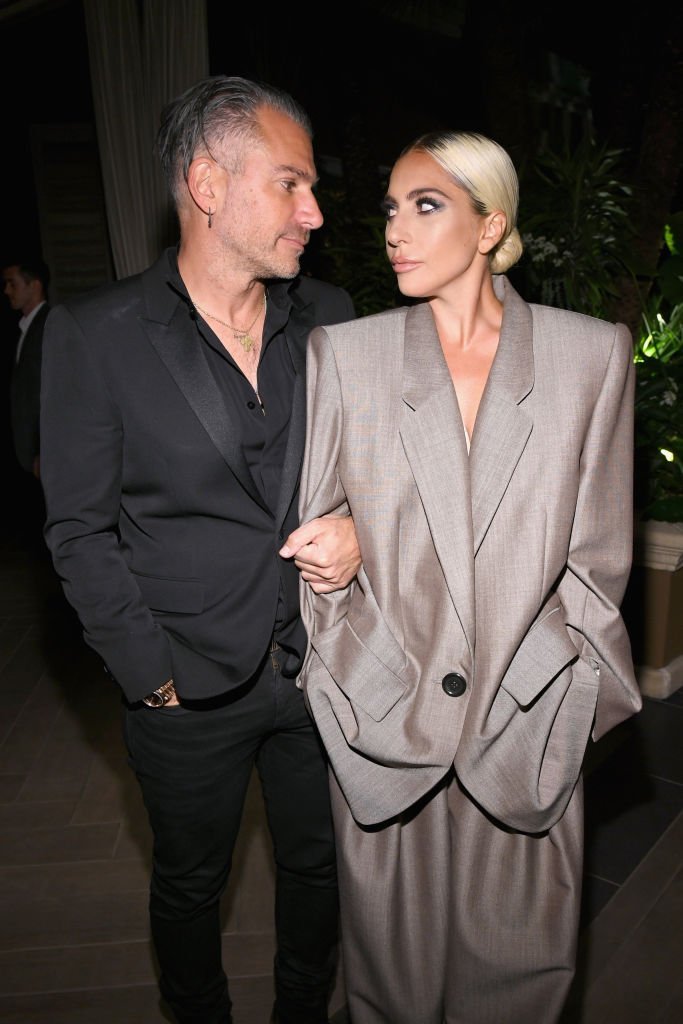 Christian Carino and Lady Gaga attend ELLE's 25th Annual Women In Hollywood Celebration presented by L'Oreal Paris, Hearts On Fire and CALVIN KLEIN at Four Seasons Hotel Los Angeles at Beverly Hills | Photo: Getty Images
However, that isn't the case anymore. The source said:
"She seems very involved and excited. Although she has been very busy, lately she seems happier."
Other onlookers who were at the restaurant where Gaga and Horton were making out, admitted that the duo shared something special.
A diner mentioned that Gaga looked amazing, and seemed confident and in a good place. Another fan said that they were kissing as they spoke close up.
It seems Horton is already working his magic on the "Poker Face" crooner.
ALL YOU NEED TO KNOW ABOUT GAGA'S NEW FLAME
Everyone is wondering who Dan Horton is and how he managed to get the stunning Gaga flocking all over him. Well, we are here to give you all the details on Gaga's rumored man.
1. He works as an audio engineer
As we all know, Dan Horton is Lady Gaga's audio engineer, who worked with her for her legendary hit, "Bad Romance." He is the owner of Audi Engineering Consulting Group.
2. Gaga isn't the first celebrity he has worked with
Dan has had his hand-dipped in the celebrity cookie jar. He has worked with big names in the industry such as Bruno Mars, Camila Cabello, Justin Timberlake, and Lenny Kravitz.
3. He is divorced
The Nashville resident was married to actress Autumn Guzzardi. Autumn has featured in television shows like "Blue Bloods" and "Law & Order: Special Victim Unit."
The pair got married in 2013, but the last post on Instagram of them both was in 2016. With an impressive resume like this, it's no surprise that Gaga feels happier with Dan!
Please fill in your e-mail so we can share with you our top stories!