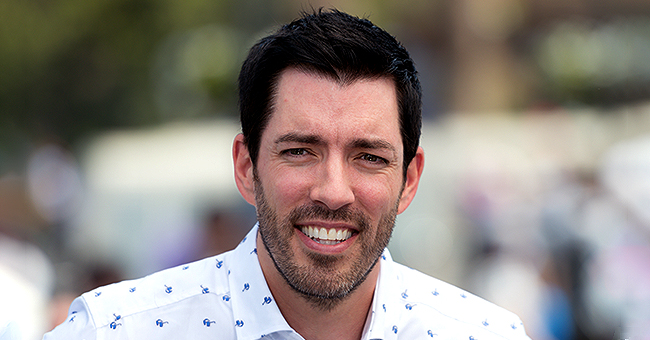 Getty Images
Drew Scott's Fans Keep Asking about Babies as He Shares a New Photo with His Wife Linda Phan

"Property Brothers" star Drew Scott recently shared a photo of himself lying in bed with his wife, Linda Phan, and fans couldn't help but ask about babies.
The couple tied the knot back in 2018 and, since then, fans have been eagerly awaiting for some news regarding a possible little one on the way.
So far, nothing has come up, but it is certainly in their plans to have children considering the comment that Scott left in a post by "Fixer Uppers" Joana Gaines.

Photo: Instagram/mrdrewscott
FANS ARE GROWING IMPANTIENT
In the photo, Joana can be seen sitting down with her so Crew on her lap and the caption indicated that her little bundle of joy was ready for the next size up.
"Property Brothers" fans got very excited when they happened to spot the comment made by Scott, who said:
"We'll be having kids soon so I'll hit you for hand me downs."
But that was back in January and Linda is yet to grow a baby bump, which is why fans are impatient. Many even pressure the television host to make babies on every Instagram post he shares.
The 41-year-old revealed how excited they are to become parents

Photo: Instagram/mrdrewscott
HOW MANY CHILDREN DO THEY WANT
Last year, during an interview with People Magazine, Scott opened up about the couple's plans for the future, including the number of children that they wish to have.
He said:
"We said maybe twins, but why not have octuplets and just get it over with?" Linda is the one that is pushing for twins. We both want to have kids, but we've talked about having two, three, four."
PRACTICE MAKES PERFECT
According to Scott, they will just go with the flow and see what happens and where it leads, whether they have boys or girls. Plus, he believes that they will be great parents.
The 41-year-old revealed his eagerness for the next chapter of their lives, and how excited they are to become parents. In preparation, he even started helping Linda's sisters with their own children.
Please fill in your e-mail so we can share with you our top stories!