Beyoncé's Mom Tina Lawson Shares Her Excitement on Grandaughter Blue Ivy's Collaboration on 'The Gift'
Tina Knowles Lawson lauds her granddaughter Blue Ivy for her collaboration with her mother, Beyonce in the "Lion King" soundtrack. Their song, "Brown Skin Girl" which credits Blue for some of its lyrics made it to the Billboard Hot 100 chart.
Since her mother's participation in the Disney hit, "The Lion King," Blue Ivy Carter has been carving her space in the spotlight. Not only did she draw attention during the film's premiere as Beyonce's plus one, but she managed to snag a role in the film's album.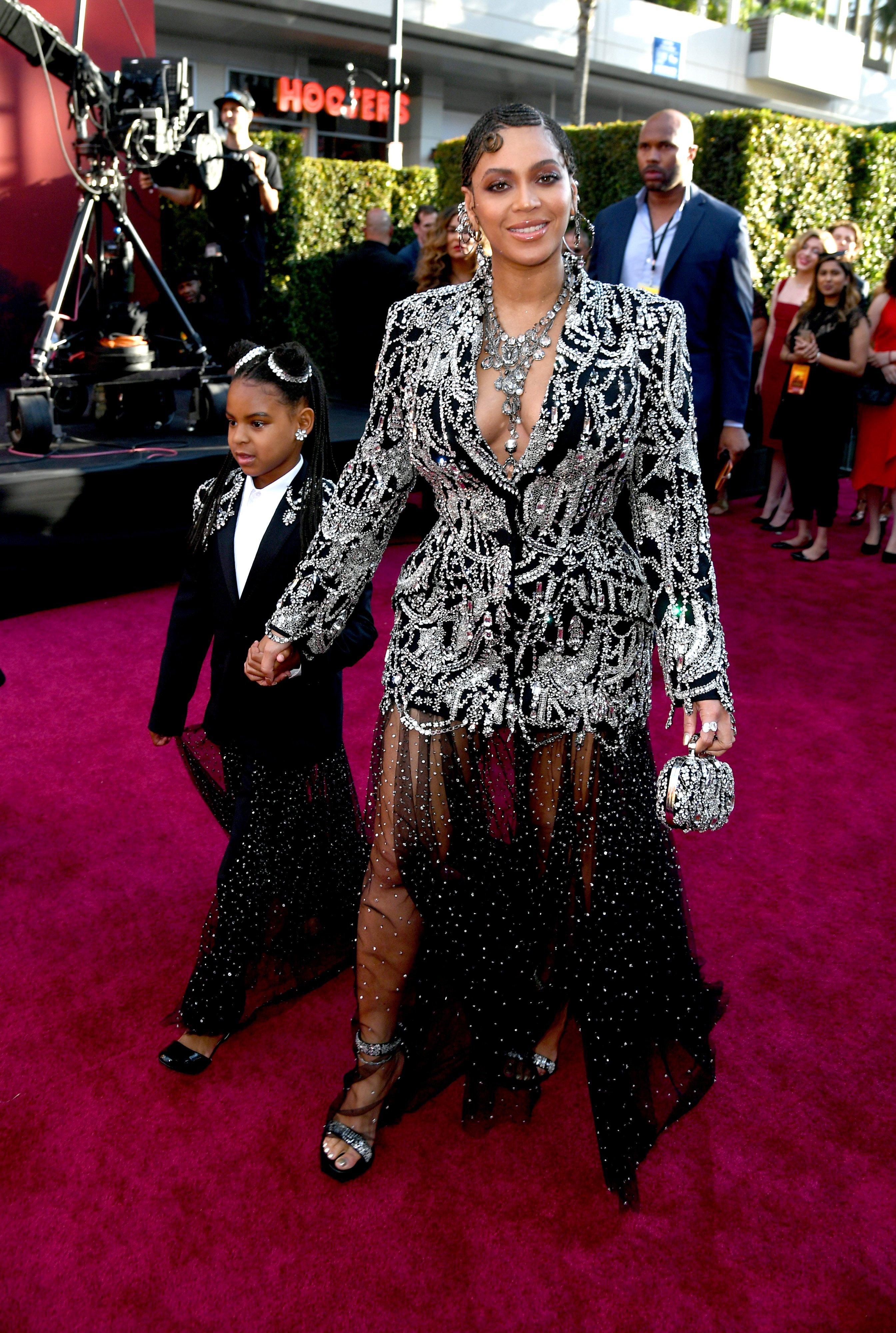 BLUE IVY COLLABORATES ON SONG WITH BEYONCE
Fans delighted when they learned the 7-year-old had a hand in writing and singing some of the lyrics in the song, "Brown Skin Girl" featured in the Beyonce-curated "The Lion King: The Gift" soundtrack.
Blue proved she is as musically talented as her parents when she held her own alongside her mother and collaborators SAINT JHN and WizKid. 
"I'm not biased but that was wonderful and for Blue to be a part of it, it's amazing."
HER GRANDMOTHER SHARES HER PRIDE
But no one could be more ecstatic than Blue's grandmother, Tina Knowles Lawson who thinks Blue 's work is simply "amazing."
Tina gushed about the album to Entertainment Tonight during the HollyRod Foundation's 21stAnnual Design Care Gala in honor of Eva Longoria. "Oh my god. That album is incredible, the 65-year-old mother of Beyonce exclaimed. "I can't get enough of it."
Tina also admitted her granddaughter's participation was impressive.
"I'm not biased but that was wonderful and for Blue to be a part of it, it's amazing."
What's even more amazing is "Brown Skin Girl" made it to the Billboard Hot 100 chart making Blue the youngest singer to accomplish the feat. The song currently holds the 76th spot. 
BLUE'S TALENT ABOUNDS
Apart from singing, Blue showcased her acting when she did a cameo in the video for the song, "Spirit," the first track released from the album. She was a natural sharing screen time with her mother at the beginning of the music video. What a talented girl she truly is. 
TINA SPEAKS OF COMING FULL CIRCLE
Tina also spoke about how her family has come full circle with the Disney classic. She recalled Beyonce and her watching the 1994 version more than 20 times and for the singer to be part of the remake and share it with her own children is remarkable.
"I was very excited because when she was a kid we must have watched that show 20, 25 times. So, I'm just so excited for her daughter to be able to see this, her kids and it's very exciting. It's a beautiful movie. Really beautiful."
"The Lion King" ruled the box office on opening weekend earning an estimated $180 million according to Variety. It now holds the record of the second highest-grossing opening in 2019 following "Incredibles 2."
No doubt Beyonce's participation helped boost the film's success with credits to her daughter, Blue for supporting her in the album.