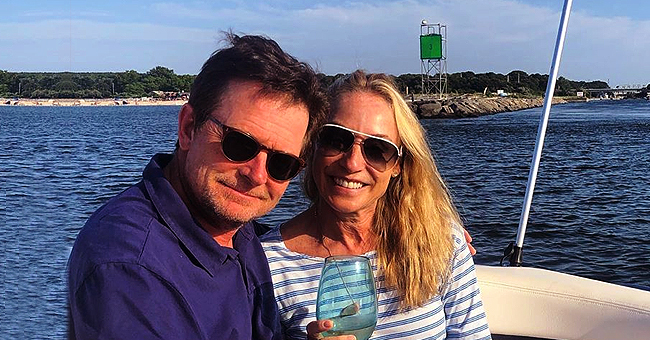 Instagram/tracy.pollan
Michael J Fox and Wife Tracey Pollan Enjoy Some Quality Time 'at Sea' Together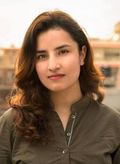 Hollywood's beloved lovebirds Michael J Fox and Tracy Pollan enjoyed some time away at sea. The couple looks so happy together!
Michael J Fox and Tracy Pollan have been married for 31 years now. Their relationship is exemplary, especially in Hollywood where most marriages barely last a week.
Recently, the loving couple took some time off to themselves and shared a snapshot of their time on Instagram.
"At sea with my sweetie, Cheers," Pollan captioned the sweet picture.
It's good to see the couple enjoying some time away from the cameras, especially since Fox was dealing with problems with his spinal cord on top of Parkinson's disease.
LIVING WITH PARKINSON'S
The "Back to the Future" star was diagnosed with Parkinson's when he was 29. After sharing the news with the fans 7 years ago, he has been actively involved in raising funds for research to find a cure through his foundation called "Michael J. Foundation."
In 2018, Fox underwent spinal surgery following a "recurring problem" with his spinal cord.
In an interview with the New York Times, the actor candidly opened up about his health struggles.
"I was told it was benign, but if it stayed static, I would have diminished feeling in my legs and difficulty moving. Then all of a sudden I started falling — a lot. It was getting ridiculous," he said.
Fox does not let the disease slow him down, but living with it is far from easy. Often, it gets the best of him.
Speaking to longtime friend Denis Leary at the Tribeca Film Festival back in April, the actor opened up about how he consciously tries to stay positive while battling Parkinson's.
"It was a rough year and I fell a lot," he told Leary. "After I had the spinal surgery, I had to learn to walk again. I was really cocky about it and walking with no aids or cane."
Turns out, walking without a cane wasn't a great idea. Fox shattered his humerus and joked how it is a serious thing.
BLESSED WITH A LOVING WIFE
A relationship like Fox and Pollan's is a rare feat in show biz. One might wonder how they manage to keep their relationship fresh, and they have one simple recipe for that.
In an interview with Oprah Winfrey, the couple opened up about how they make their relationship work.
When the host asked them whether their marriage has surpassed what they imagined it would be, Fox said:
"Let me put it this way—my instincts were proven out. Tracy was the right person for me, and it has been amazing."
"When we married, we married—and that was it. We were in love then, as we are now, and we planned to stay married," he added.
There is one simple ingredient to their relationship that makes it great, and that is love.
Please fill in your e-mail so we can share with you our top stories!