Dwayne 'The Rock' Johnson Is Pleased about His 17-Year-Old-Daughter Simone Preparing for College
Dwayne 'The Rock' Johnson is ready to embrace a major milestone in his daughter's life. Recently, the proud father of three announced that his eldest daughter, Simone Johnson, will be attending college soon. Johnson has three daughters Jasmine, 3, Tiana, 1,- whom he raises with girlfriend Lauren Hashian and Simone 17- whom he co-parents with his ex-wife Dany Garcia.
During an interview on "Live with Kelly and Ryan," Johnson mentioned that his daughter is preparing to leave for college. When asked about how he feels about sending Simone off to college, he tells audiences:
"I'm excited about it because she's earned it."
Maria Menounos and Ryan Seacrest grilled Johnson regarding his fears about his daughter meeting boys at college. Johnson, who had his daughter at 29, argues that having her at that time in his life helped them to establish a close bond. He adds that the two communicate openly and he is not worried about her going off to college. According to PEOPLE, Johnson says:
"I like to think, and it's what girls do, they measure the men they meet in their life by their father," he explained. "I like to think whoever she brings home is going to be a good quality person. And if they're not…bang!"
Simone will be attending college at New York University. In May 2019, the doting dad posted a sweet message, expressing how proud he was of her. "And then your babies graduate," he captioned with a few of her graduation pictures of the two embracing. "Very proud of my first daughter graduating high school, kickin' a-- and is now NYU bound. I love you and one day you'll stop pulling away from my beastly arms & kisses," he joked.
Johnson has always gushed about the pride he feels, being a dad to three girls. In July 2019, he told audiences on "Good Morning America":
"As men, you know, you're like, 'Oh yeah I'm going to raise my son' but having all daughters, it's the greatest blessing I've ever had."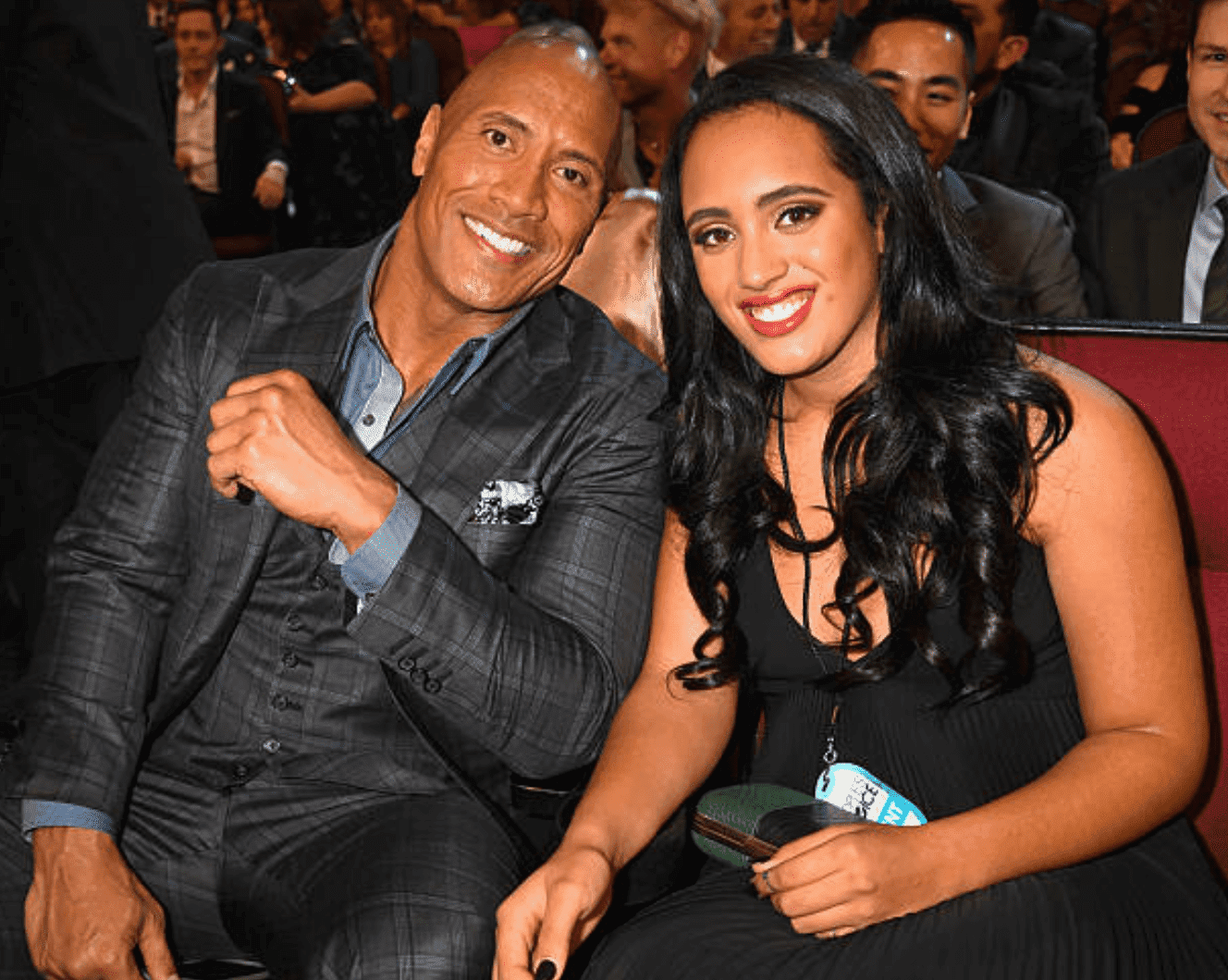 As his continues to support the strong women in his life, Johnson can proudly add Simone's college aspirations to one of the many blessing this father of three can expect from his daughters.