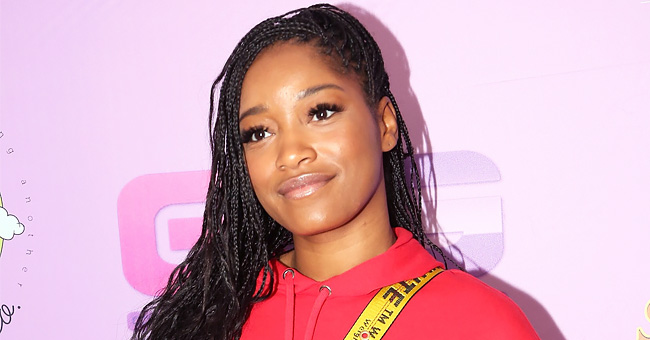 Getty Images
Keke Palmer: Movies And TV Shows Over The Years
Actress and singer, Keke Palmer got into the entertainment industry in 2002, at the age of twelve and got into full acting about two years later. The television personality, who made her acting debut with 2004's "Barbershop," has since then skyrocketed to stardom, featuring in several notable movies, television shows and music albums over the years.
FROM CHILD STAR TO STARDOM
Young actress, Keke Palmer, has always loved acting. She began her on-stage drama performance in her church at Illinois, at the age of five. As her thirst for the stage increased, she proceeded to join a stage show in Chicago, where she learned a lot about acting through her years of entertaining tourists with her skills.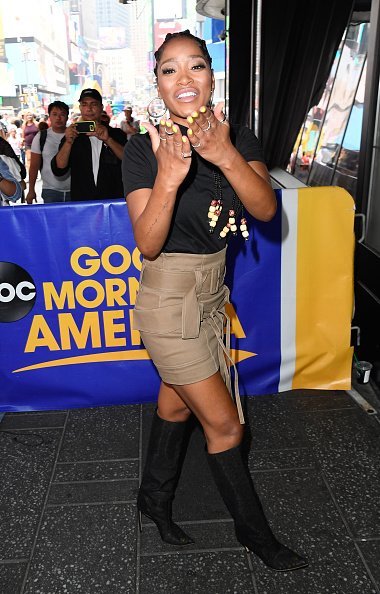 Actress Keke Palmer at Times Square in New York City | Photo: Getty Images
Her renowned talent earned her a role in her first-ever movie, "Barbershop: Back In Business," in 2004. But her big break didn't come until two years after with a lead role in "Akeelah and the Bee."
Since then, her rise to fame has been exponential, starring in movies, TV series shows as well as her not-too-successful music debut.
"BARBERSHOP: BACK IN BUSINESS" (2004)
The 27-year-old actress made her first appearance in the 2004 hit movie, starring alongside Ice Cube and Queen Latifah. Keke was cast as the niece of Calvin's ex-lover, Gina (played by Queen Latifah), who owned a beauty shop right across the reputable Calvin's barbershop.
"AKEELAH AND THE BEE" (2006)
This all-time favorite movie, "Akeelah and the Bee," represented the actress's first hit. She starred as the main character, Akeelah, in the 2006 blockbuster.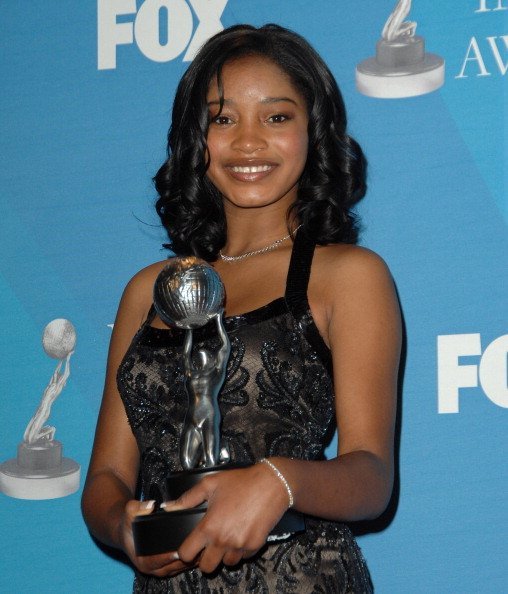 Keke Palmer, won the Outstanding Actress in a Motion Picture for "Akeelah and the Bee" | Photo: Getty Images
Keke was cast as an African-American 11-year-old from the ghetto, who dared to participate in the prestigious Scripps National Spelling Bee. She played the role so well, that the movie still graces household screens, till date, with every kid wanting to be just like the child spelling champion.
"MADEA'S FAMILY REUNION" (2006)
Also released in 2006, "Madea's Family Reunion" followed the story of a troubled foster kid named Nikki (played by Keke), who was imposed on a disturbed woman, Madea as a penalty for violating her house arrest terms. She starred alongside the legendary Tyler Perry.
"JUMP IN" (2007)
"Jump In" was a 2007 television show, where the star actress featured as Mary, a double dutch jumper preparing for a state championship, who convinced her neighbor Izzy, a boxer, to join her team, and the pushed the team to a victory. But not before their love story unfolded.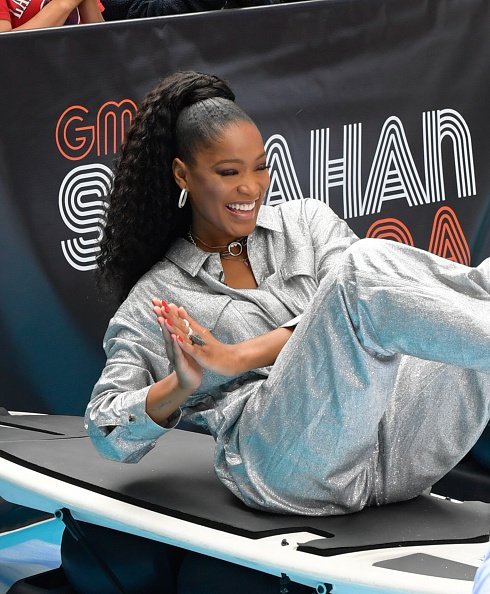 Keke Palmer during ABC's "Good Morning America" on June 17, 2019 | Photo: Getty Images
"LONGSHOTS" (2008)
"Longshots" was a 2008 comedy-drama, starring Keke alongside Ice Cube. The actress played the part of a talented female football player, Jasmine, whose potential was discovered by her uncle, Curtis (Ice Cube.)
She was later groomed and convinced to join a losing football team which she led to victory amidst personal struggles.
"SHRINK" (2009)
In 2009, the star played the role of Jemma, in the movie, "Shrink." She was a suicidal high school student who started seeing a therapist after cutting her hands by punching a mirror.
"JOYFUL NOISE" (2012)
"Joyful Noise," told the story of a local choir who strived to win the amateur choir competition to save the town from financial wreck. Keke starred as Olivia, the daughter of the strict, traditional and over religious new choir coordinator.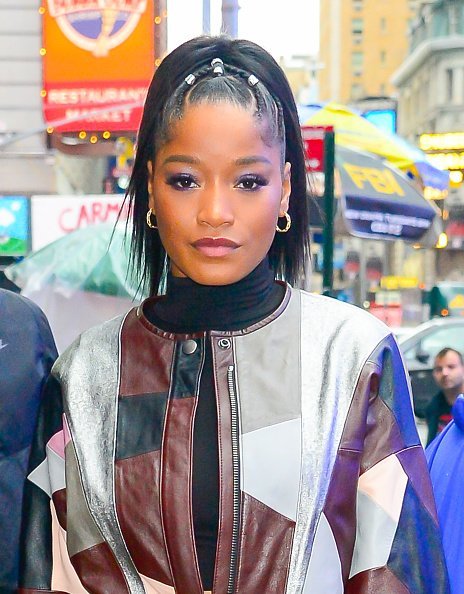 Actress Keke Palmer outside Good Morning America venue on April 18, 2019 in New York City | Photo: Getty Images
"TRUE JACKSON" (2008-2011)
"True Jackson" was a Nickelodeon teen sitcom, renowned for being shot in front of a live studio audience. Starring as the title character, she was a 15-year-old teenager who became VP in a famous fashion company.
The television star achieved one of her most significant pays, with an earning of $20,000 per episode. This made her the highest-paid child actor for the duration of the series.
OTHER NOTABLE APPEARANCES
She also made appearances in television films like "Knights of the South Bronx," 2005 as Kenya Russel, a student chess player; in "Rags," 2012 as Kadee Worth, daughter of a music mogul.
Keke Palmer in New York City | Photo: Getty Images
Her other acts include doing voice overs in animations like, "Winx Club: The Secret of the Lost Ark;" as Peaches in "Ice Age: Continental Drift," in 2012.
More recently, the television icon has featured in shows like "Star, Berlin Station." She is also a presenter, and worked as a host in the popular talk show, "The View."
Please fill in your e-mail so we can share with you our top stories!