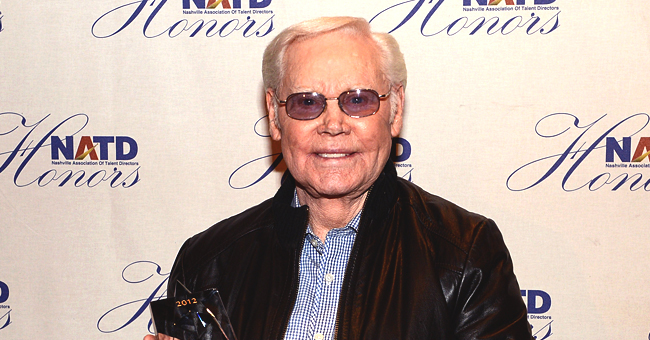 Getty Images
George Jones' Daughter Georgette Jones Lennon Is a Singer Like Her Father

Georgette Jones, the daughter of country music legends George Jones and Tammy Wynette, is a grown adult now who is pursuing a career in the entertainment industry, just like her parents.
Born on October 5, 1970, Georgette was the only daughter that George and Tammy had together, although her parents had three children each from previous relationships.
Out of all her siblings, Georgette is the only one who followed on her parents' footsteps. Not only she is a very talented singer and songwriter but also chose Country as her primary genre.
During a 2013 interview Georgette had with WVXU radio, she talked about her parents, her music, and some aspects of her childhood, including that she lived in Nashville until she turned 12, when the family moved to Florida.
Later, she confessed that music was not her initial career choice even though she has been singing with her parents since the age of three. Instead, she worked as a registered nurse for 17 years.
The first reason Georgette chose to be out of the music industry was her children. She knew how difficult it would have been for her to be with them while touring, so she waited until they were 16 years old.
As for the second reason, Georgette admitted it was fear. She didn't want people to compare her with her parents musically speaking. Thankfully, that thought doesn't bother her anymore, and nowadays, she is confident enough to pursue a career in music.
Even though George passed away in 2013 due to hypoxic respiratory failure, Georgette has never stopped sharing tributes to him. Back in 2017, she uploaded a photo on Facebook honoring her father on what would have been his 86th birthday.
"Missing him so much! I love this pic of Daddy and my boys. He was a wonderful Grandpa. He would've been 86 today... Happy birthday in Heaven, Daddy! We love and miss you each day," wrote the singer.
Georgette has paid her respect to her mother, Tammy, as well. She passed away in 1998 aged 55 due to a blood clot in her lung. On what would have been her 77th birthday, Georgette shared a photo on Instagram with a touching caption:
"Mom was celebrating her birthday in this pic. On this day in 1942, the most wonderful Mom was born. Happy birthday Momma!"
At the moment, Georgette, 48, is still active in her music career performing in clubs and pubs, and she uses her social media accounts to announce her shows and the status of her upcoming album.
Please fill in your e-mail so we can share with you our top stories!