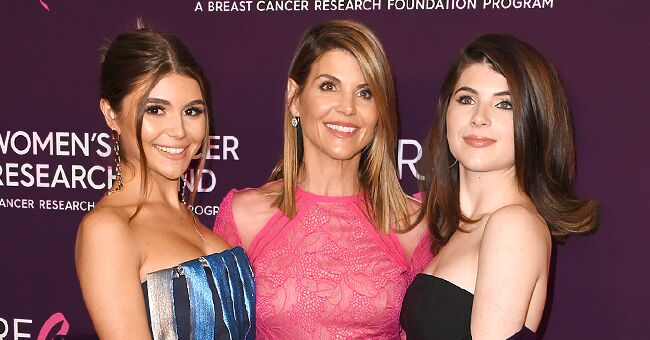 Getty Images
Rumors about Lori Loughlin's Daughters Being Kicked out of USC Sorority Are Untrue, Sources Claim
Anonymous sources denied rumors about Lori Loughlin's daughters being kicked out of the USC sorority after the outbreak of the college admissions scam.
Lori Loughlin's daughters, Olivia Giannulli and Olivia Jare were rumored to have been kicked out of their USC sorority, yet hearsay appears to be false, claims one source.
"Olivia and Bella were both in Kappa Kappa Gamma, and the sorority has since kicked them out and is trying to distance themselves from the situation as much as possible," the source told US Weekly.
FROM KAPPA KAPPA GAMMA
However, a representative from the sorority at the University of Southern California same forward and told PEOPLE that the allegations of dismissing the sisters are not real. In a statement given on Thursday revealed:
"The story regarding these two individuals is false. Bella Giannulli remains an active member of the Delta Tau chapter of Kappa Kappa Gamma."
The statement also clarified that Olivia Jade was never a member of the sorority because she "did not complete the membership process," hence, she couldn't have been kicked out.
EFFECT OF THE SCANDAL
The Loughlin sisters have kept a distance from social media and the press since the outbreak of the admissions scandal that involved their parents. Although both haven't been charged as part of the scheme, the turnout of events still drastically affected them.
Olivia Jade, 19, lost a handful of endorsement deals that she was given after being a successful social media influencer. Since the scandal, neither of the two had posted on social media, until recently when their mom turned 55.
LORI TURNS 55
The sister's honored Lori on her birthday by sharing photos with their mom on their respective social media accounts. Olivia shared a throwback picture while her sister posted a black and white one.
Both kept their captions short and only included a "Happy birthday" and "I love you." The birthday celebration of the former "Fuller House" star was kept small and simple with close friends and family.
Please fill in your e-mail so we can share with you our top stories!