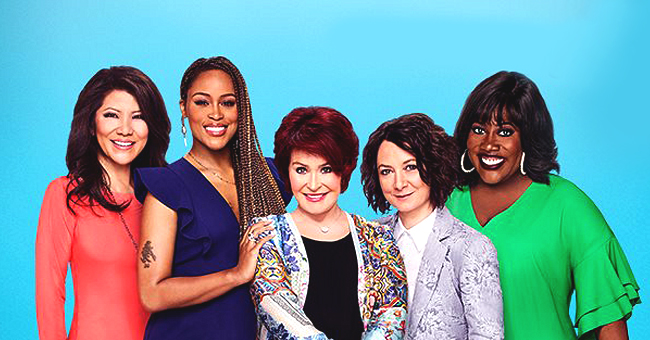 facebook.com/The Talk
Sara Gilbert Bids an Emotional Farewell to 'The Talk'

Lead: In an emotional preview posted on Instagram from her last episode which was pre-recorded and will air on August 2nd, Sara Gilbert officially bids farewell to The CBS' talk show "The Talk," and her co-hosts for years.
The proud mom of three kids, Sara Gilbert who created, and hosted the CBS talk show since 2010 has decided to move on from the show.
In April, Gilbert initially made her proposed departure known. She noted that she perceived her "life was slightly out of balance."
Apart from "The Talk," she features, and executive produces "The Connors," the ABC sitcom and has a continuous character on Netflix's "Atypical." Furthermore, Gilbert began her production company "sara+tom" in May.
Gilbert, who is the proud mother of three children, affirmed that she hadn't even created her four-year-old boy's baby book.
The talk-show host had beautiful parting words for her co-hosts: Sharon Osbourne, Sheryl Underwood, Carrie Ann Inaba, and Eve.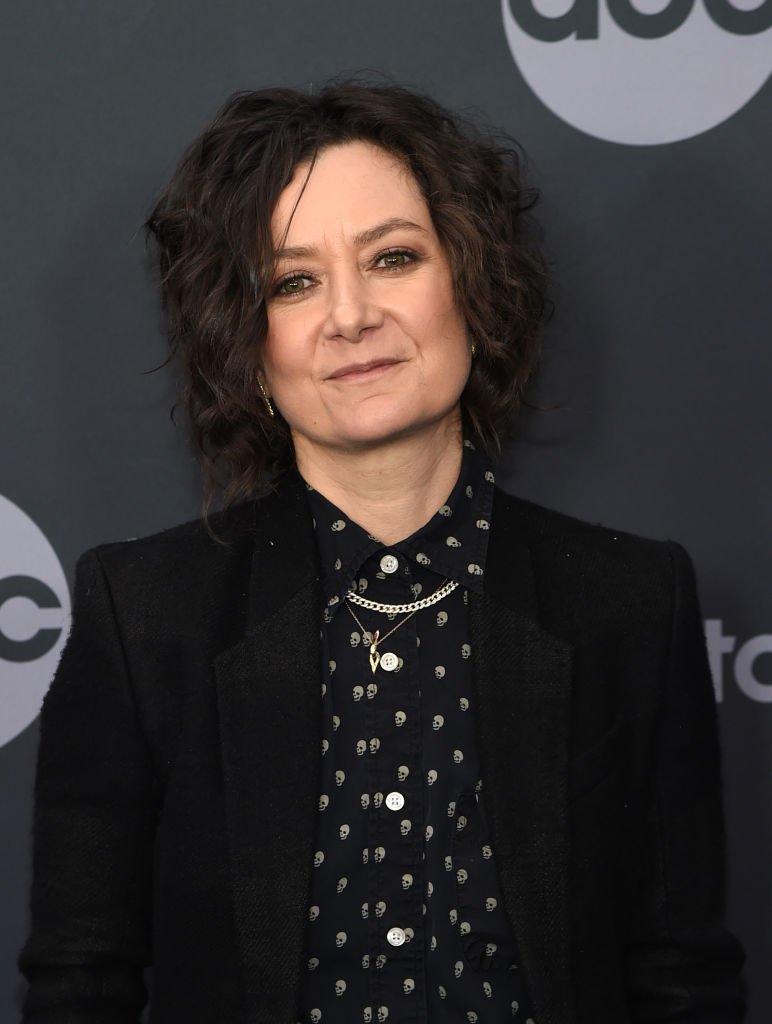 Sara Gilbert attends the ABC Walt Disney Television Upfront | Photo: Getty Images
However, for Sharon Osbourne whom she brought on board to the show and is now the only standing original host, she made a touching remark:
"I wanted Sharon to be on this panel, and I fought for her to be here, and she wanted to do it, and I was so grateful...We've been there with each other and for each other through so many moments… I love you, and I know this is not a goodbye and that we're going to be in each other's lives. I'll make sure of that."
SHARON OSBOURNE AND OTHER CO-HOSTS WARMLY REACTS TO GILBERT'S EXIT FROM THE SHOW
Speaking to "ET," Osbourne who teared up when Gilbert announced her exit from the show revealed how she has mixed feelings about her moving on. She also stated how they had become so close over the years. In a concluding heartfelt statement, she said:
"Sara Gilbert, you're the best -- irreplaceable, the best, a comedy genius, the best friend I've got in my life... I'll always be a part of your life, Ms., you're not getting rid of me."
Underwood, who joined the panel since Season 2, and recent hosts Inaba and Eve also said their goodbyes to Gilbert.
Gilbert who will remain a producer on the show will be replaced by Marie Osmond, who isn't new to "The Talk," in September.
The full episode will be full of emotional remarks and will reveal Gilbert's unforgettable moments on the show right from the start.
Please fill in your e-mail so we can share with you our top stories!