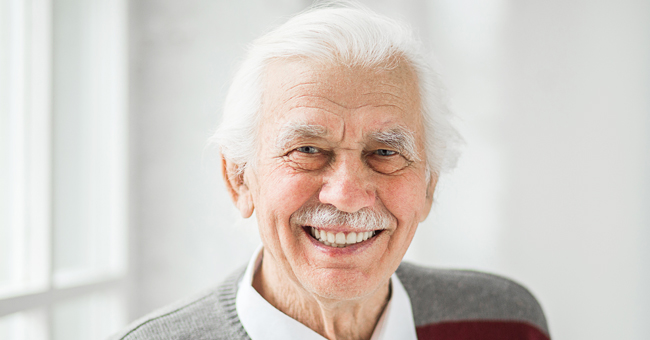 Shutterstock
Joke: Elderly Man Examines the Room He Lived in 30 Years Ago and Finds a Girl under the Bed

Rose Kennedy once said that in her eighties she had "known the joys and sorrows of a full life. Age, however, has its privileges. One is to reminisce, and another is to reminisce selectively."
This old man's reminiscing certainly revealed an interesting discovery.
An old man was reminiscing on his youth and decided to take a trip down memory lane. He decided to visit his old college to see how much it has changed since he was there.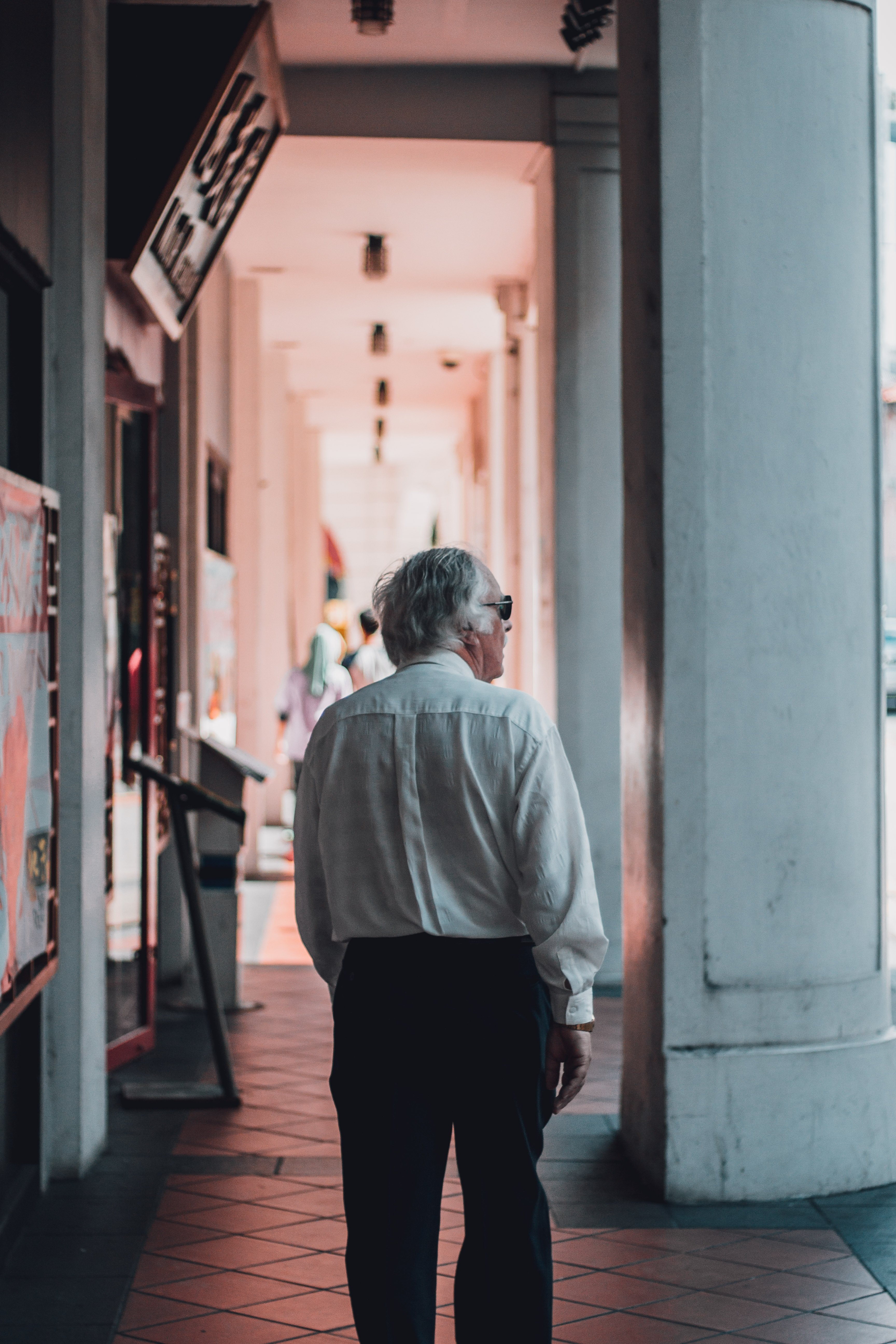 Old man walking through college corridors | Photo by Lily Banse on Unsplash
He walked across campus and through the long hallways. Reminiscing on the past and soaking in the present lively atmosphere of the university.
The old man spotted a young girl under the bed.
Slowly he made his way to his old college hostel and made his way towards his old room. Finally, he found room number 3 where he had spent four years of his youth.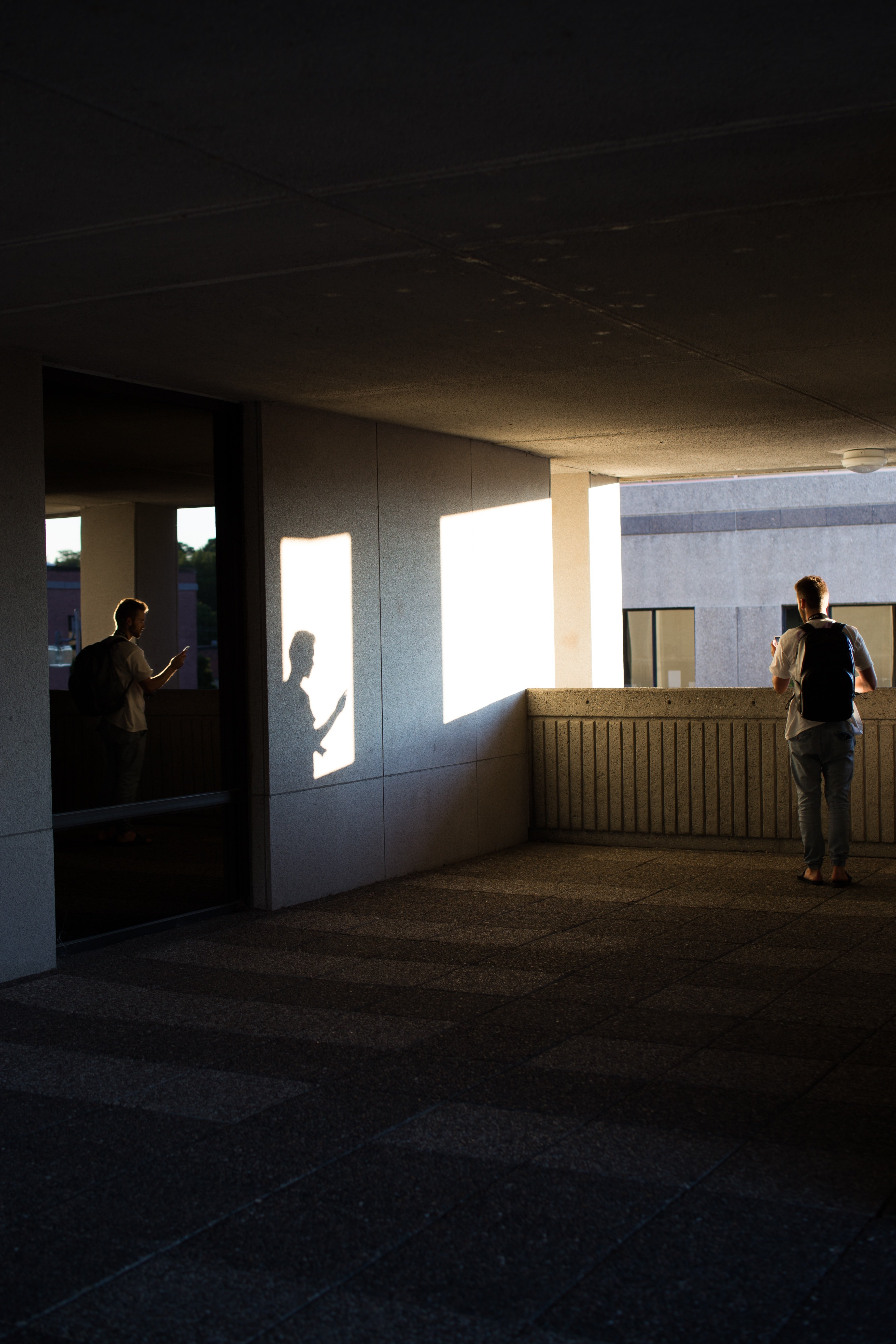 Students walking on campus | Photo by William Daigneault on Unsplash
Carefully, the old man raised his hand and knocked on the door. When he heard a noise from inside he said:
"May I come in. I lived in this very room thirty years ago when I studied in this college".
A young man slowly made his way to the door and opened it. He reluctantly let the man in while nervously looking over his shoulder at the bed.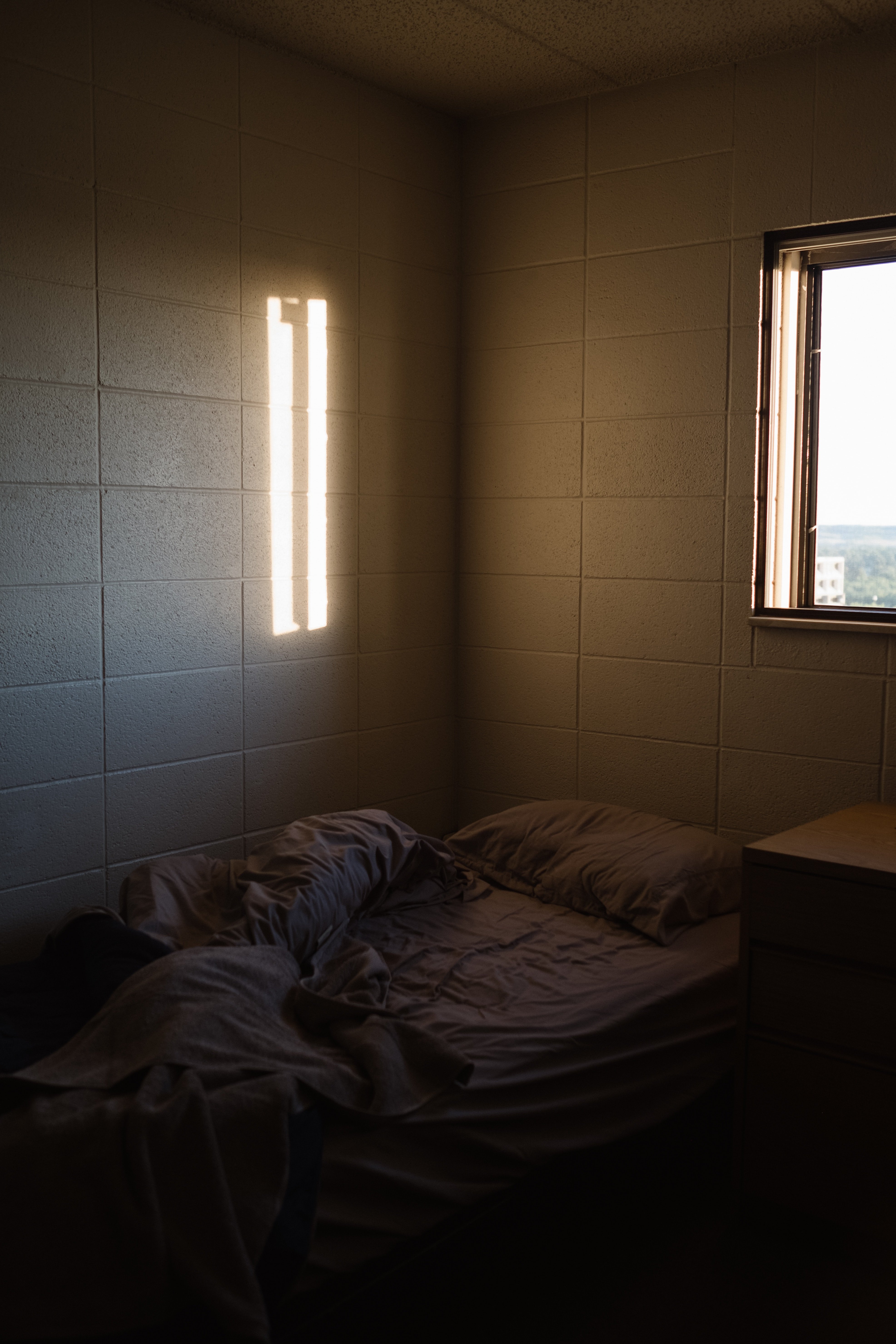 The inside of the college room | Photo by William Daigneault on Unsplash
The old man slowly ambled into the room and examined it. It looked almost the same and brought back some of his fondest memories of his time at school.
"The same old room, the same old wooden table, the ventilator and the same old window that opens to the garden. And the same old bed," said the old man in awe.
While carefully looking around the room, the old man spotted a young girl under the bed. He grinned at the young man knowingly.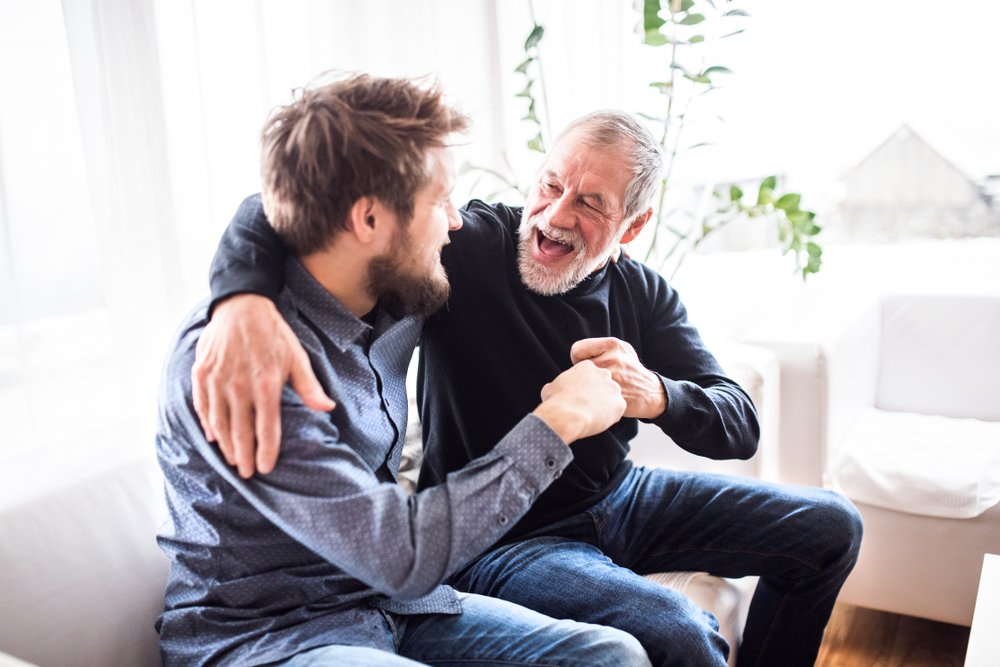 The old man laughing with the boy | Shutterstock
The young man knew he was caught and scrambled to make up an excuse. He feebly mumbled out that the girl was his sister and was looking for an earring she lost.
The old man laughing replied,
"And the same old story!"
Please share with your friends if this made you laugh! Want to laugh some more? Check out this story of a wife who taught her lazy husband a lesson for refusing to help her.
Please fill in your e-mail so we can share with you our top stories!