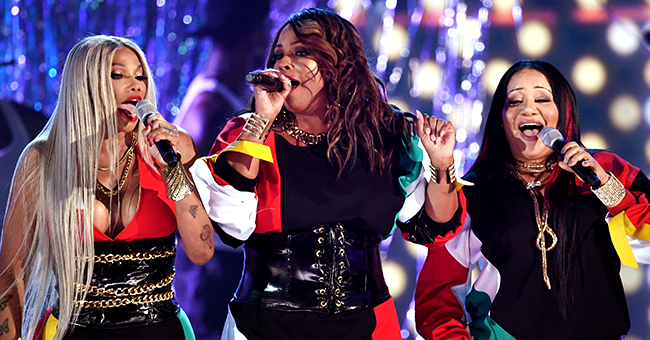 Getty Images
Spinderella Reportedly Requested a Restraining Order against Salt 'N Pepa
Spinderella is allegedly requesting for a restraining order against her former girl group co-stars Salt-N-Pepa.
Paul Stafford, the lawyer of the Dallas-based DJ Spinderella, says there was a need to file for a restraining order after the girl group couldn't come to terms that they were all happy with.
Decades-Long Oppression?
Earlier this month, she filed a lawsuit against Salt-N-Pepa for allegedly not giving her the money she deserves. Spinderella joined Salt-N-Pepa back in 1987 when she was only 15 years old.
For more than two decades, they put out several albums and toured the world. They even had their reality TV show at one point.
According to Spinderella's lawyer, she feels she should have gotten way more than she did for all that they've earned.
On Not Getting Paid
She was promised one-third of the royalties for the album "Best Of." She was told she would get a sum of $125,000, but she never got it.
The lawsuit filed is for breach of contract, infringement of trademarks, and misappropriation of her image.
She adds that she was always featured and spotlighted at live shows, where she would generate excitement from the audiences she'd perform in.
"Before we filed this lawsuit, we intended to resolve the matter with all the defendants, but we were unable to do so, and it's unfortunate that the defendants have chosen not to try and honor Spinderella's role in the group or their financial or legal commitments to her. So she was in a position where she had to force her rights and protect her brand, so that's what we're doing," says the attorney.
A Sudden Boot Out
As for what sparked the sudden lawsuit after more than two decades, it turns out Spinderella was kicked out of their recent tour.
Spinderella, known in real life as Deidra Roper, was no longer a part of the "New Kids on the Block" tour after being fired in January via e-mail.
Now, the three members will have to face one another in court, as Spinderella aims to get the money she was promised.
Please fill in your e-mail so we can share with you our top stories!