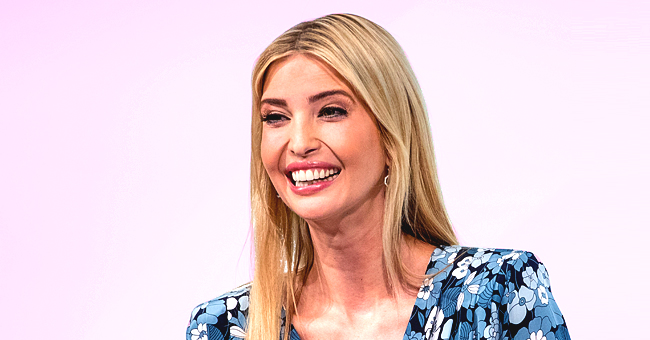 Getty images
Ivanka Trump Shares a Photo of Her Sons' Weekend Fun
Ivanka Trump's role as a mother takes priority over everything else. The weekends are especially devoted to family time and we saw a rare peek of it in her latest post.
Ivanka, 37, has a lot to undertake in her position. Not only is she the daughter of President Donald Trump, but she's also his advisor. In addition, she's a wife, and perhaps most importantly, a mother.
The mother of three took to Instagram on Saturday and gave a snippet of how her boys, Theodore, three and Joseph, five, were enjoying their weekend. The post can be found below.
"Cruising into the weekend like..." Ivanka captioned the photo which showed both boys in white t-shirts wearing baseball hats. Their faces were hidden, so it's unclear who was who in the shot.
One boy pulled a simple four-wheeled carrier as the other sat atop it. The boys, both also wearing light brown khakis and sneakers, looked care-free as they went down an unpaved road.
The sun was out where Ivanka spent the day, making it perfect for some peaceful outdoor time with the kids. Ivanka also has daughter Arabella, eight, with husband Jared Kushner.
The fashion designer and politician regularly share work photos to her Instagram account, but now and then she posts a family picture that gives us an idea of how strong her motherly nature is.
For instance, on Memorial Day this year, the president's daughter traveled with her family to Mar-a-Lago, a private resort in Miami, Florida owned by the Trump family.
Ivanka would go on to share photos of her husband and her sons as they watched a lit sky of fireworks on the holiday. In the caption, she paid tribute to the men and women who sacrificed their lives for the nation's freedom.
Over time, we've learned how Ivanka balances her life as a mom and a prominent politician. She once told People magazine that she wakes up at 5 am to get a head start on her kids with a shower and exercise.
In her book, "Women Who Work," the blonde-haired beauty went into how she spent time with each child when they were younger. She played with cars with Joseph and read at least two books per night to her daughter.
Now that they're older, her activities with the kids may have changed. However, we wouldn't be surprised if she was still "exhausted 90 percent of the time," as she told People.
Of course, she also acknowledged how motherhood is "the most rewarding experience," but made sure to note that it's also "wild and stressful." Still, she does her best to spend all holidays with her kids.
She further shares her love of cooking with the family, once revealing on Twitter that she does a "Friday night dinner" each weekend. Eating breakfast every day is also an important part of her routine.
It's part of her efforts to start her day right. Amid whatever meetings and official events she may have, Ivanka also specifically schedules in time with her children.
She encourages them to do what they're passionate about and to enjoy the outdoors as much as possible as we saw they did this weekend. Kudos to her for spending time regularly with her kids.
Please fill in your e-mail so we can share with you our top stories!