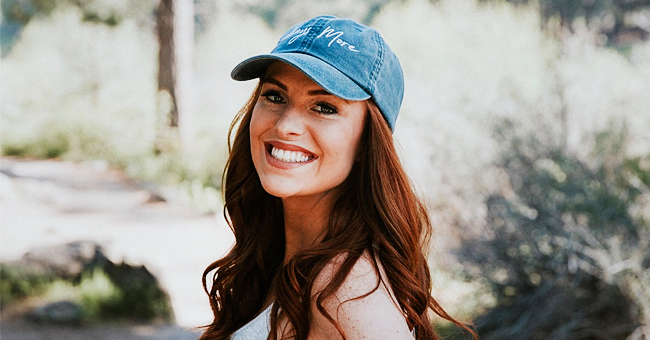 instagram.com/audreyroloff
Audrey Roloff Reveals the Story of Her 23-Year Long Friendships (Photos)
Audrey Roloff shared photos of her friends who have been with her for over 23 years. The "Little People, Big World" star reflected on how impactful her girls have been in her life, as she referred to them as "The God Squad."
Star of the "Little People, Big World" reality TV series, revealed her 23 years and counting relationship with her friends who grew up with her, since kindergarten.
Audrey Roloff shared a series of ten pictures featuring her with her five long-time friends at different stages of their lives. In some of the pics, the six "forever friends" could be seen as babies, or grade school kids, while others showed their high school days and then the transition into Adulthood.
FRIENDS FOREVER
For years, these girls grew up together in the same neighborhood, loving each other, and seeing each other through good and bad times. The reality show star revealed that her girls had been there for her through breakups, illnesses, her wedding, and even childbirth.
They have loved her unconditionally, called out her crap, challenged her perspectives, cheered her on during races, encouraged her dreams, and "continue to be a sounding board for literally all things."
MEET THE "GOD SQUAD"
The mother of one went on to reveal the identities of her mystery friends, with whom she got tagged as "The God Squad" back in high school.
They are Sam Arnell, Hannah Thenovak, Chelsea Chilcott, Anna Peterson, and Lindsey Gerard. She also explained her relationship with each of these women.
As to how the God Squad remained friends all these years, the star gave the credits to "Jesus." She wrote:
"We learned to follow Jesus together, and loved each other with the same truth, grace, and compassion that Jesus loves us."
This shared faith in Christ purportedly earned them their squad name, which has stuck even after their recent 10-year high school reunion.
A GODLY MARRIAGE
Thankfully, Audrey has a partner who shares her faith, and have been a pillar of support to her in their near-five-years marriage.
The star revealed previously that her marriage was not a bed of roses, as they occasionally encounter struggles and challenges, which threaten to steal their love and peace. However, their faith has kept them strong over the years.
A NEW BABY ON THE WAY
The 28-year-old recently revealed that she was expecting her second child. Several videos and photos of her baby bump have flooded her social media timeline, expressing her excitement over the arriving addition to the family.
The couple welcomed their first child, Ember in 2017, after about three years of marriage. A year later, they said goodbye to their joint television series, "Little People, Big World."
This sudden closure of the show would avail them the much-needed family time and favorable conditions to raise a family, and the Roloffs are all the happier for it.
Please fill in your e-mail so we can share with you our top stories!