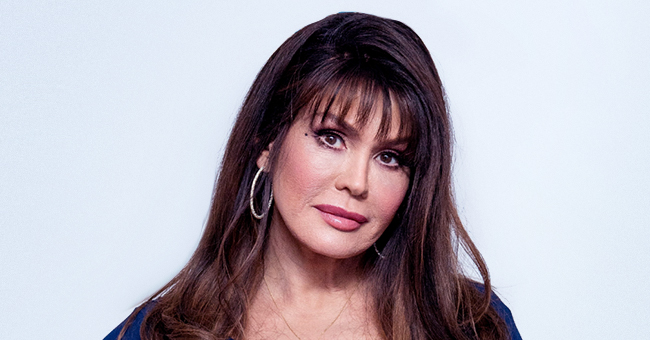 Getty Images
Marie Osmond Pays Tribute to Late Friend Kim Goodwin on His Birthday in a New Post
On the day that would have been his birthday, Marie Osmond penned a touching tribute to her friend, Kim Goodwin, on social media, and every word was backed with emotion.
Marie Osmond paid tribute to her friend and makeup artist, Kim Goodwin, in a touching post on Instagram on the day that would have been his birthday.
The singer wrote that during the lifetime of her friend whom she calls, "Kimmy," he surrounded her with humor, brilliance, loyalty, and love. She noted that he traveled with her everywhere, and was her companion during some of the toughest times of her life.
Osmond who lost both her parents and son, Michael, at different points of her life opined that people channel what she called "Deep sorrow" into poetry, music, and film because it leaves a "Permanent sting in the heart of those who have experienced it."
The singer revealed she felt the pain of losing Kim more deeply with all the things happening around her, and she took a moment to sympathize with those affected by the terrible events of Dayton, El Paso.
Osmond pointed that although a lot of people feel that evil seems to be winning over good, it is not the case. She wrote seeing people give out relief materials showed her that "Love and caring are winning over evil."
The music artist referred her followers to her song, "Lead Kindly Light," adding that she hopes it brings them comfort and peace that it brings to her.
Osmond, equally wrote that she takes comfort in the knowledge that the "Savior" would reunite her and Kim someday, and at the end of her tribute, she wrote the words, "I have faith in this, because I know it's true."
The singer and her brother, Donny, were very close to the deceased makeup artist. He died in April, but his decline in health started in January after suffering a severe health complication.
Osmond kept her fans updated on his progress, and days before the deceased passed away, he underwent heart surgery to prepare him for a quintuple bypass.
At Kim's death, the music star shared several photos of their time together on social media, and she wrote at the time that his demise left a hole in her heart that she's not sure can be filled.
Months later, that statement remains true, and Osmond continues to manage the pain and keep her friend's memory alive.
Please fill in your e-mail so we can share with you our top stories!