Meet Donnie Wahlberg's Wife Jenny McCarthy Who Mended His Heart after a Painful Divorce
Jenny McCarthy came into Donnie Wahlberg's life at a time when he was healing from a devastating divorce. Now, the happy couple is celebrating their 7th wedding anniversary. 
The "Blue Bloods" actor was a divorced father of two sons in 2013 when he guested on the VH1 talk show that McCarthy was hosting at the time. The beginning of their love story was unexpected, but McCarthy was immediately turned on by Wahlberg. She revealed:
"Being turned on by a guy is always fun but to have it legitimately happen to you on TV is to be turned back into a 12-year-old."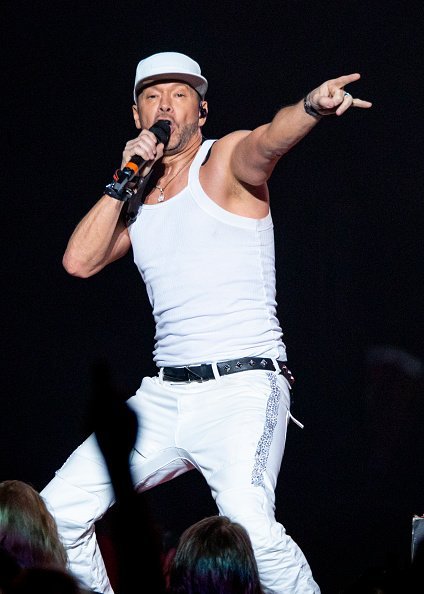 FIRST MAN SHE GAVE HER NUMBER TO
She admitted that she didn't usually give men her phone number, but when it came to Wahlberg, she decided to give it a shot. McCarthy was previously married to John Asher for six years, and together they share a son named Evan. 
Their son is on the autism spectrum, which inspired the TV host to write books about parenting and promote research into environmental causes and alternative medicine treatments for autism. Unfortunately, she also received criticism for promoting views about the anti-vaxxer ideology.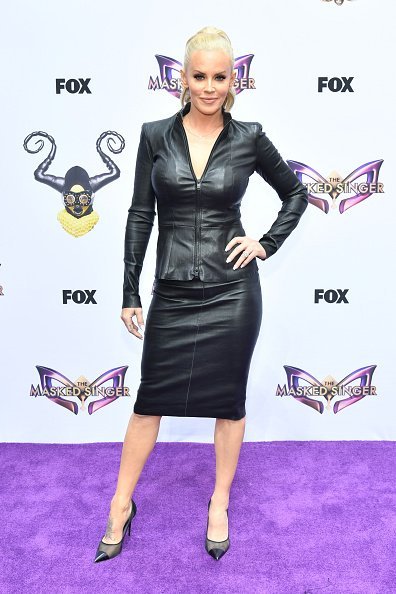 THEIR PAST RELATIONSHIPS
After their divorce, McCarthy was in a five-year relationship with actor Jim Carrey. She then dated fitness model Jason Toohey and football player Brian Urlacher.
On his part, Wahlberg and his ex-wife Kimberly Fey divorced in August 2008, after almost nine years of marriage. They share two sons, Xavier Alexander and Elijah Hendrix.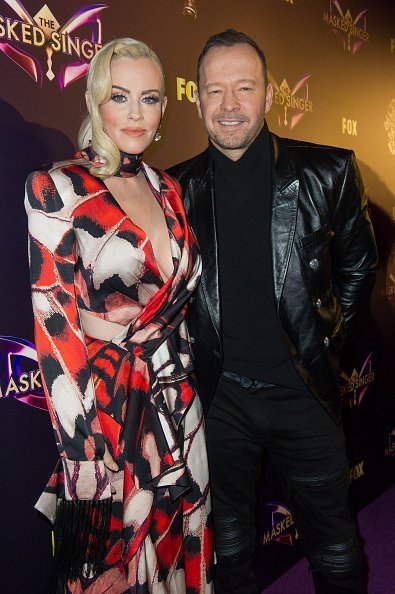 NO PLANS TO HAVE MORE CHILDREN
Realizing they were absolutely in love with one another, McCarthy and Wahlberg tied the knot on August 31, 2014, in St. Charles, Illinois. Since their wedding, their fans have been eagerly awaiting the news that there'd be an addition to their family.
However, the couple decided not to have any more children. While they are not averse to the idea of growing their family, they just don't feel that they have the time to expand their blended family. 
THEIR CHILDREN GET ALONG
Admittedly, having more kids would have been nice if they had time on their side. However, they're absolutely content with their lives, especially with their children being so close to one another. McCarthy added:
"We've realized we both have sons that are the same age [and] they both fell in love with each other. They're teenagers, so they might not admit it, but they do love each other."
THEIR SEVENTH WEDDING ANNIVERSARY
Now, the couple has renewed their vows to mark their seventh wedding anniversary. They shared touching tributes to one another on social media, proving that their love only continues to grow as time passes by. 
The New Kids on the Block star thanked his wife for being there for them through the years and for holding him down. He also revealed that it was his idea to surprise his 48-year-old wife with a renewal of vows. 
Wahlberg and McCarthy are looking forward to growing old together and having their beautiful children by their sides. To the actor, being a complete family for their children is the best gift they can give one another.