Donnie Wahlberg Gives a Glimpse into His 52nd Birthday Celebration and a Special Pillow Bearing His Wife's Face
Renowned entertainer Donnie Wahlberg did not hold back his excitement in a series of new media uploads as he gave fans a glimpse into his 52nd birthday celebration and showed off a special gift from his wife, Jenny McCarthy.
Donnie Wahlberg recently turned 52, and his big day was celebrated in grand style, thanks to his wife, Jenny McCarthy. McCarthy went all out for the love of her life, making his birthday worth it when he returned home from work.
The celebrant, elated by his celebration, took to Instagram to show off the array of confetti and birthday props his wife set up in the living room. McCarthy made sure to add a special touch of her own.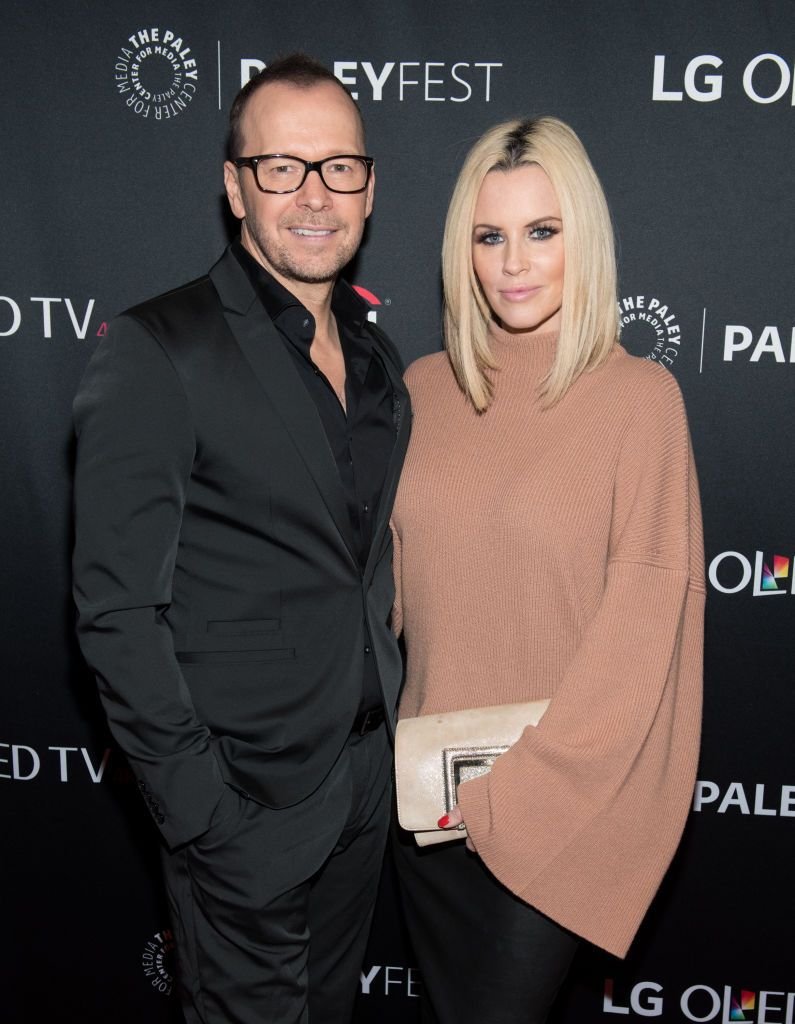 DETAILS OF DONNIE'S BIG DAY
The "Blue Bloods" actor shared a few snaps on his Instagram story showing his dining space where McCarthy had decked out the fun stuff. White, green, and black balloons touched the ceiling and hovered over the chairs.
The living room equally exuded birthday feelings with giant silver alphabet balloons spelling out "Happy Birthday." His name was also spelled out in gold alphabet balloons, while other single balloons hung from the ceiling.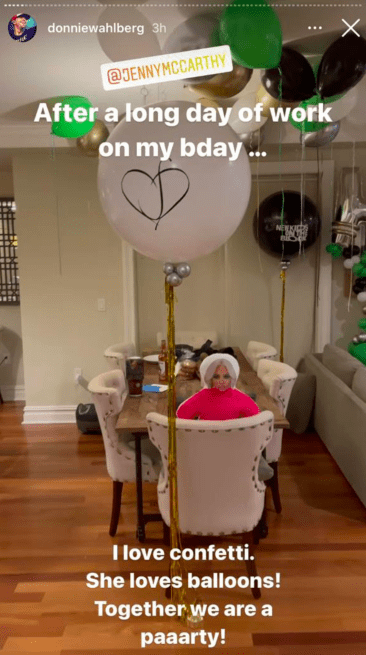 The star who wrote that he had a long day at work gave an up-close look at the special gift McCarthy got him. The actress surprised her man with a pink pillow prop with her face printed on it.
Before McCarthy and Donnie crossed paths, they were both single parents. Donnie, a divorced dad of two, while McCarthy had a son from a previous marriage.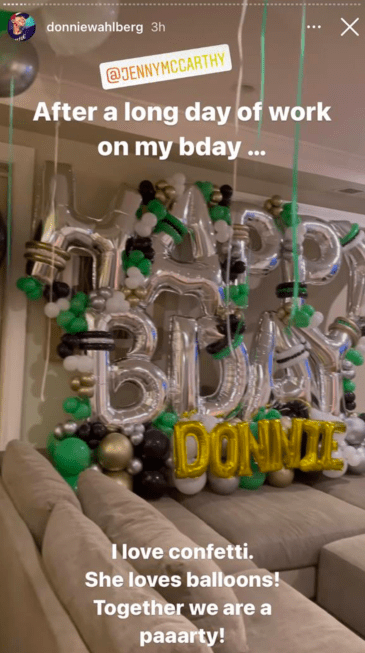 In a hilarious slide, the "Blue Bloods" actor was seen planting a sweet kiss on with a cardboard prop with his wife's face on it, showing how much he loved the gift. A similar pillow prop can be gotten here.
BIRTHDAY TRIBUTES TO DONNIE
Besides setting up a heartwarming prop at home, McCarthy took to her Instagram, where she gave a shout-out to the "sexiest 52-year-old in the world." She posted a photo of her husband showing off his abs during a performance alongside her best wishes.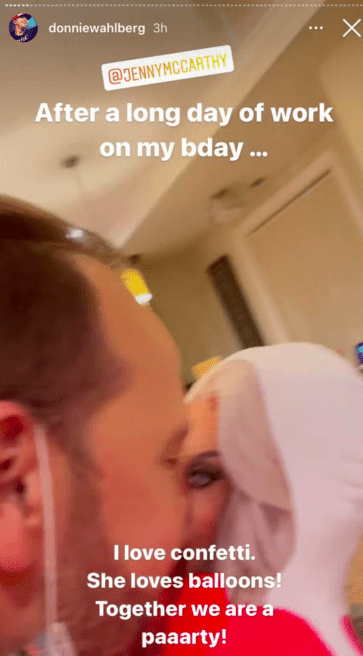 McCarthy was not the only one that celebrated the New Kids on the Block frontman as his other family members took to Instagram sharing heartwarming birthday tributes.
Donnie's younger brother and fellow actor Mark Wahlberg shared a throwback image showing the pair rocking hippy looks. Mark sent out a birthday wish and included a red heart emoji.  
Their other brother, Paul Wahlberg, a chef, posted a goofy snap of the celebrant holding a mic while adding a simple birthday message on his Instagram story.
FACTS ABOUT DONNIE'S BROTHERS
The Wahlbergs found fame many years ago thanks to their hit A&E reality series, "Wahlburgers," whose popularity birthed the Wahlburgers franchise. Now, The Wahlburgers includes a chain of restaurants and other ventures.
Chef Paul handles the Wahlburgers restaurant, thanks to his expertise, and used his late mother, Alma's name, for his restaurant Alma Nove. Aside from being a stellar actor, Mark helps keep the family business afloat with an array of ideas.
Donnie then compliments his brothers, taking the backseat and supervising. In the "Wahlburgers," fans get to see the other family members, including Bob, Jim, Arthur, Nacho, Kari, and Brandon.
INSIDE DONNIE AND MCCARTHY'S LOVE LIFE
Before McCarthy and Donnie crossed paths, they were both single parents. Donnie, a divorced dad of two, while McCarthy had a son from a previous marriage.
The actress once shared that she often felt pessimistic about finding love again, "especially as a single mom." However, her doubts went out the window after Donnie walked into her VH1 show.
They connected instantly and haven't looked back since then. The pair joined their blended family together in 2014 and have been living in marital bliss. Last year during their sixth anniversary, McCarthy described her husband as someone who radiated love and light.