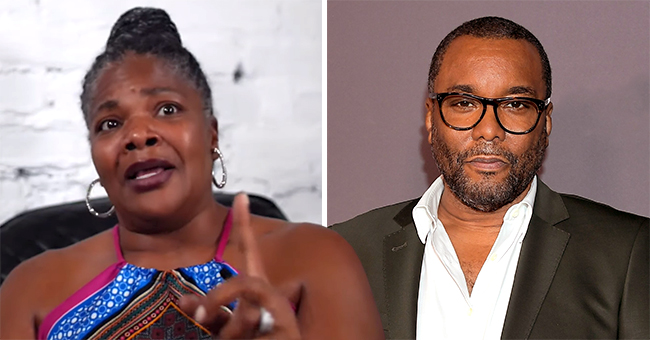 Youtube.com/Comedy Hype // Getty Images
Mo'Nique Says Cancellation of Lee Daniels' Shows 'Empire' and 'Star' Is Karma for past Behavior
"What you put out is what you get back," said Mo'Nique in speaking about the demise of Lee Daniels' two shows. The actress and the director have had a long-standing feud that began fifteen years ago.
Just as she blamed karma for the fate of Steve Harvey's show, Mo'Nique said the same thing about Lee Daniels.
THEIR DECADES-LONG FEUD
15 years ago, Mo'Nique had a falling out with Daniels after she won an Oscar for her portrayal in his film, "Precious."
Mo'Nique claimed she was blackballed by the director in the industry after she refused to campaign during her Oscar nomination for Best Actress.
She felt her work in "Precious" wasn't financially matched, having only been paid $50,000 as talent fee.
The feud with Lee intensified after Mo'Nique added Oprah Winfrey and Tyler Perry to the mix claiming they too blackballed her due to the incident.
Daniels has denied Mo'Nique's accusations and at one point last year told the comedian to "shut up." She responded by telling him to "shut up" too in a video message.
It was clear then that Mo'Nique had no intentions of backing down. In fact, she recently took a swipe at Daniels again after learning his two shows, "Empire" and "Star," had come to an end.
The former was canceled after its sixth season while the latter after its third.
"YOU PUT OUT WHAT YOU GET BACK"
During a sit down with " Comedy Hype," Mo'Nique revealed what she really thought of the cancellations. She began by praising the director for the artist he is.
"First, let me say this because I love Lee Daniels and I think Lee Daniels is one of the most brilliant writers and directors of our time and I don't get off on seeing any of my brothers and sisters — what people may believe is their demise —because Lee Daniels didn't just get canceled, hundreds of people got people. Hundreds of people lost their jobs."
And while it appeared as though Mo'Nique commiserated with Daniels, she also had an explanation for the demise of his shows – karma.
"I believe all universal law is saying what you put out is what you get back."
SAYING THE SAME THING TO STEVE HARVEY
Mo'Nique also uttered the same words to explain Harvey's show's cancellation. Directing her message to the popular television host during her "Comedy Hype" interview, she said,
"See, Steve, you said to the community 'to hell with integrity, get the bag.' So now you're saying, 'I have no integrity and I don't have the bag? And now I gotta face my family?' What you put out is what you get back."
THE DAY THINGS TURNED SOUR BETWEEN THEM
Back in February, Mo'Nique accused Harvey of being a "sellout" after her interview on his show. Harvey tried to convince her that what happened between her, Daniels, Winfrey and Perry was just a "money game."
But the actress insisted it was her integrity she was fighting for.
Harvey has since expressed his regret over his choice of words after that interview. Mo'Nique, on the other hand, came to his defense after first learning of his show's cancellation back in May.
She said, "We do not celebrate what appears to be someone else's demise."
Please fill in your e-mail so we can share with you our top stories!