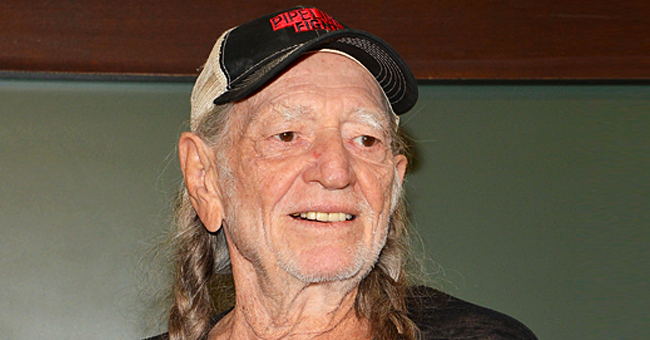 Getty Images.
Glimpse into Willie Nelson's Four Marriages

With seven children from four different marriages, Willie Nelson's personal life had been as eventful as his legendary country singing career.
Having composed more than 1,000 songs over the years, Willie's inspiration for writing came from personal experience as he said, "I'd say that 99 percent of what I write has come from my own experience. A person could probably start from my first song and go all the way to my last and—if he knew what to look for—write my autobiography."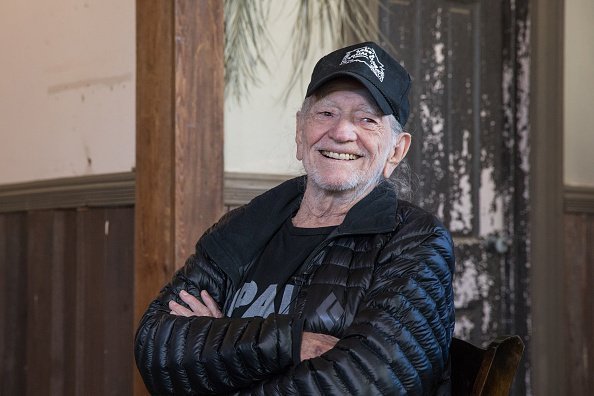 Willie Nelson during a taping for SiriusXM's Willie's Roadhouse Channel at Luck Ranch on April 13, 2019, in Spicewood, Texas. | Source: Getty Images.
A man of few words, Willie expressed himself through his songs. Although his introverted nature didn't help matters, it became Willie's drinking that ended his first marriage.
MARTHA MATHEWS
The couple got married in 1952 and had three children, Lana, Bill, and Susie before Willie's drinking became too much for Matha ten years later.
The couple divorced in 1962 but the country singer didn't stay single for long and married his second wife, Shirley Collie the following year.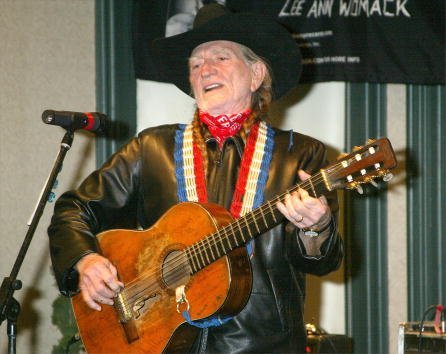 Willie Nelson performs January 15, 2002, in New York City. | Source: Getty Images.
SHIRLEY COLLIE
During the 1950s, Shirley made a name for herself as an actress on ABC's "Ozark Jubilee" before she headed into a career as a country singer. In the early 1960s, she released three singles on Liberty Records, including a duet with Willie called "Willingly" which got released in 1962.
The following year the couple got married, and they often recorded, sang, and traveled together until they settled down on their 200 acre home in Nashville in 1964.
A second marriage for them both, Shirley ended up taking care of Willie's children at home while he continued touring. Both indulged in drinking, drugs, and Willie's affair with his future third wife, Connie, led to their divorce in 1971.
CONNIE KOEPKE
Before Willie's divorce from Shirley got finalized, he married Connie, who had moved in with Willie in 1970. Willie met the factory worker during a performance at the Cut and Shoot in Texas, and the country singer made sure not to let Connie slip away.
"When Willie came out to sing, he looked down and smiled," Connie recalled. "It wasn't a flirty look, just a warm, neat feeling. Before the night was over, he asked for my phone number, and the next time he came through Houston he called. I went to the show, and that was it."
During the early 1970s, Willie struggled to get his career going in Nashville, and when their house caught fire, he decided to move the family to Austin, Texas.
After the acquisition of a Greyhound bus, Willie began touring bars, dance halls, county fairs, and everywhere he could sing. The country singer's popularity grew, and so did public attention.
When their life became overly public, Willie upped the family to Colorado in 1977 to their 64-acre ranch in Evergreen. Before their divorce in 1988, Connie and Willie became parents of two daughters, Paula Carlene, and Amy Lee.
ANNIE D'ANGELO
The country singer met his fourth wife, Annie while she worked on the 1986 film "Stagecoach" as a makeup artist. However, the couple chose to do things differently and had their two sons, Lukas born on December 25, 1988, and Jacob Micah born on May 24, 1990, before they got married.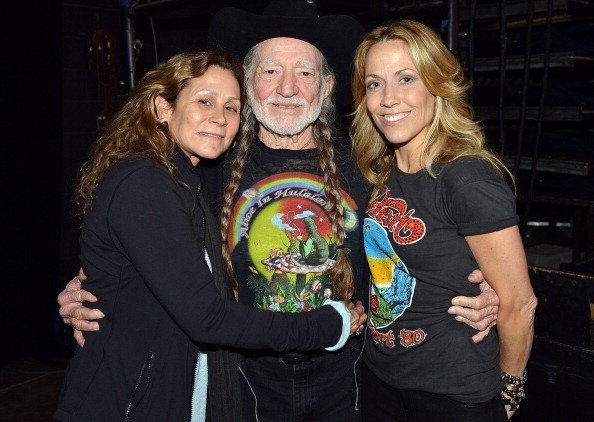 Annie D'Angelo, Willie Nelson, and Sheryl Crow backstage during Keith Urban's Fourth annual We're All For The Hall benefit concert at Bridgestone Arena on April 16, 2013, in Nashville, Tennessee. | Source: Getty Images.
The couple tied the knot on September 16, 1991, at St. Alcuin Church in Nashville and their sons followed in their father's musical footsteps.
Lukas started a country-rock band, Lukas Nelson & Promise of the Real. The group became Neil Young's regular backing band since 2015 and recorded two studio albums the legend including "The Monsanto Years" in 2015 and "The Visitor" two years later. A live album "Earth," followed in 2016 and a soundtrack album to "Paradox" in 2018.
Willie's daughter, Paula also stepped into country singing and released four albums before she got awarded "Female Artist of the Year" by the Country Music Association of Texas in 2016.
Father and daughter also did a cover of "Have You Ever Seen the Rain?" together which features on his 2013 duet album, To All the Girls.
While Willie led a life on non-conformism, he also had a few run-ins with the law. In 2019, Willie Nelson made light of his several arrests.
"I've been arrested in everything I've owned," Willie said as he opened up about support on legalizing marijuana and his lengthy rap sheet.
Please fill in your e-mail so we can share with you our top stories!