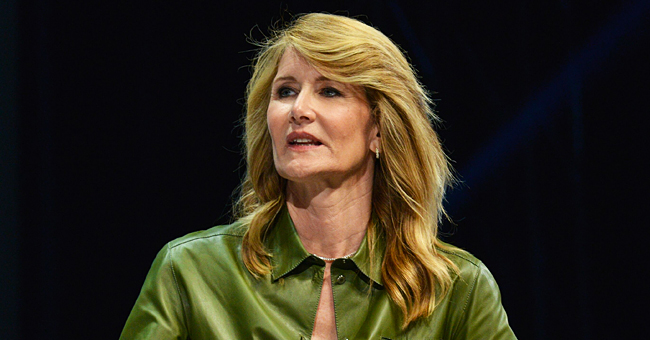 Getty images
Laura Dern's Son Ellery Harper Is All Grown up and Working as a Professional Model

They grow up too fast! Laura Dern's son is all grown up, and unlike his famous parents, he chose to tow the fashion lane by becoming a professional model, but there's something he loves more than modeling.
Laura Dern shares her son, Ellery Harper with her ex-husband, Ben Harper, and like her Instagram posts show, the "Mom and her boy," have a close relationship.
PUTTING OFF MODELING FOR A WHILE
Ellery became the former couple's first child in 2001, and now, he's all grown up and working as a professional model. Like Dern, who knew that she wanted to be an actress by the age of seven, the young model knew early in his life that the fashion world was where he wanted to go.
At 16, Ellery had an offer from the Belgian designer, Raf Simmons, to walk the Fall 2018 Calvin Klein show, but had to turn it down because Ben thought he should wait a while.
He went instead as a spectator in the company of Dern, and the actress told reporters at the time that her son was a huge fan of the designer, and have always wanted to work with him
ELLERY WALKED THE RUNWAY LESS THAN A YEAR LATER
The teenager got his wish less than a year later. It seemed becoming seventeen made his father change his mind, and for the first time, Ellery walked the runway at the Calvin Klein 2019 Spring Fashion show.
Dern had a front-row seat as she watched her son fulfill his dream. The young model is under the management of IMG Models, and his career path looks promising.
Interestingly, despite Ellery's promising career as a model, his main passion is designing, and he has said in several interviews that he plans to pursue it full time even if he has to give up modeling.
HE SHARES HIS MOTHER'S SINGLE-MINDED NATURE
For the teenager, designing is his passion, and modeling is second to it, and it would seem that the actress's son inherited his mother's single-minded nature when it comes to chasing dreams.
Dern emancipated herself from her mother, Diane, in '81 after she refused to let the then-11-year-old girl take part in the production of "Ladies and Gentlemen, The Fabulous Stains."
The film flopped at the box office, but the "Big Little Lies" star's determination paid off in later years after she starred in "Jurassic Park," and "Rambling Rose."
The latter was alongside her mother, and the movie gave the two Oscar nominations, making them the first mother-daughter duo to achieve that feat.
Dern and Ellery might not be in the same industry like she and her mother were, but with the bond they share, the young model, and aspiring designer, might one day find himself in Hollywood, after all, anything is possible.
Please fill in your e-mail so we can share with you our top stories!