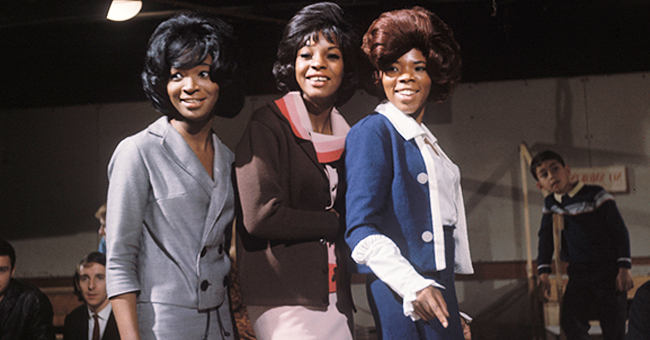 Getty images
Martha Reeves Is Still a Motown Diva at 78

Evergreen diva Martha Reeves is still singing her heart out at 78.
Martha Reeves, who led the legendary Martha and the Vandellas, is just as energetic today as she was back in the day when she was the toast of Motown.
Martha led the phenomenally successful Vandellas to superstardom, and she hasn't stopped singing since 1957.
A MOTOWN LEGEND
As the leader of the all-girl Motown singing group, Martha led the way for many other talented African American groups - such as The Supremes, and much later, Destiny's Child - to make their mark on the music industry.
After leaving the Vandellas, Martha went on to have a successful solo career, and she was inducted into the Rhythm and Blues Hall of Fame in September 2015.
In addition to all her other activities, Martha served her home city of Detroit as a councilwoman from 2005 to 2009
MARTHA REEVES - AUTHOR AND TV SHOW HOST
But music isn't Martha's only passion, she is also the author of several best selling cookbooks, and will be taking part in the next series of Celebrity MasterChef which will premiere on BBC1 later this year.
MARTHA REEVES' FIGHT FOR MUSICIAN'S RIGHTS
Having lived through the upheavals of the 60s, Martha is also an activist.
She has testified before Congress on behalf of musicians, session singers, and recording artists for better wages and royalties.
MARTHA REEVES' POLITICAL CAREER
In addition to all her other activities, Martha served her home city of Detroit as a councilwoman from 2005 to 2009, during which time she interrupted her performing career to better serve the people of her hometown.
Martha is married to Willie Dee, and has a son, Eric Reeves, but tends to keep her personal life private.
But Martha's favorite place is still on stage, and at 78, she is still rocking those audiences and selling out concerts.
MARTHA AND THE VANDELLAS
Martha and the Vandellas were probably one of the very first "girl bands."
The group was first formed in 1957 by three friends Annette Beard, Rosalind Ashford and Gloria Williams, but it was in 1962 when Martha Reeves became the lead singer after Williams' departure that the group took off.
During the group's nine-year career from 1963 to 1972, Martha and the Vandellas charted over twenty-six hits and had 10 songs reached the top ten of the Billboard R&B singles chart, including two R&B number ones, and six Top Ten Pop Hits on the Billboard Hot 100.
Their music is still a reference to every generation who loves R&B and doo-wop, blues, rock and roll, and soul.
Please fill in your e-mail so we can share with you our top stories!