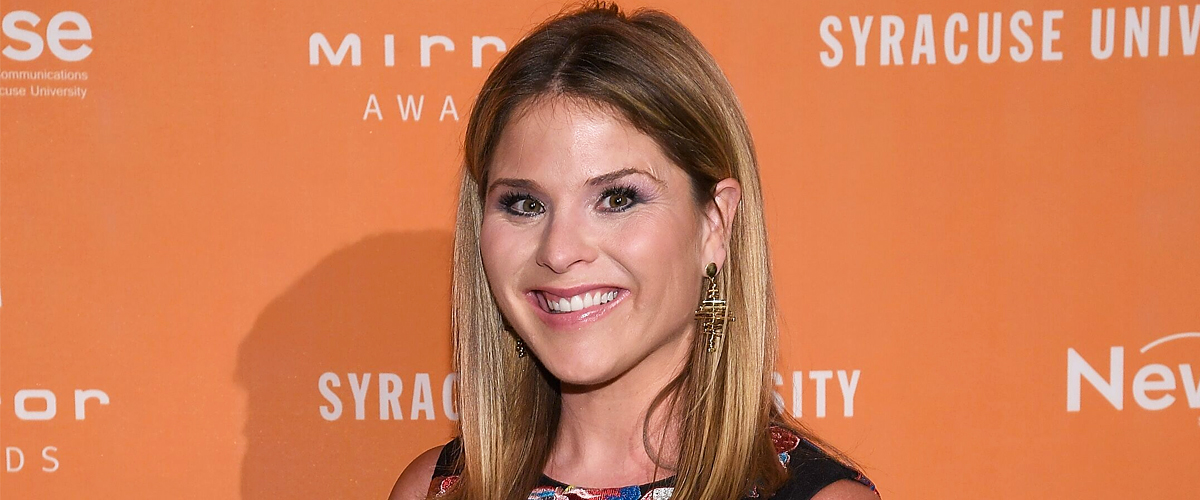 Getty images
Jenna Bush Hager's Twin Sister Barbara Holds Her Newborn Nephew Hal for the First Time

Jenna Bush Hager had her first visitor after giving birth on Monday to her son Henry "Hal" Harold. The familiar visitor came bearing the perfect gifts.
Most might agree that one can never go wrong with the gift of food for any occasion. After the tough battle of childbirth, Jenna Bush Hager was undoubtedly happy to indulge in some donuts and tacos from her fraternal twin sister.
Barbara Bush, 37, was apparently the first visitor to see her newborn nephew on Tuesday, and the pictures they took together were heartwarming. The post can be found below.
In a series of three photos, we see the sweet images captured during Barbara's visit to the hospital soon after her sister gave birth. The first showed just her and little Hal, who appeared to be asleep.
In the second, Barbara holds Hal and smiles for the camera. Behind her, Jenna gives two thumbs up signs from her hospital bed. Her husband Henry Hager also smiles and looks at the camera.
The last shot sees Jenna Bush holding her son on her chest as she lays on the bed. Next to her, Barbara rests her hand atop her sister's as they both look down adoringly at the newborn.
In the caption, Jenna wrote:
"Visitor number one: hours after babe's birth, this one comes with donuts and tacos. #sistersfirst #tacosforthewin#noticehenry'scape"
The sweet shots follow other endearing photos of Hal's big welcome. In one post, Jenna shared how excited her daughters Mila, six, and Poppy, three, were that their brother was finally here.
One heart-melting photo featured the girls looking down at their baby brother as they lay in bed with their mom who was holding him. Another showed one of the girls gazing down at baby Hal.
"And our world was made even sweeter when our girls met their baby brother," Jenna captioned the shot. Her sentiments were surely a reflection of her happiness when her son entered the world at 9:02 am last Friday.
The "Today Show" host and daughter of former President George W Bush revealed that her son weighed in at seven pounds, five ounces and measured 19.29 inches long upon his arrival.
Speaking to People magazine, Jenna shared that little Harold was named after husband Henry Hager's father, and his paternal grandfather. As for "Harold," it's the name of Jenna's maternal grandfather.
Last week, Jenna announced that she would be taking maternal leave from her show in order to care for her newborn. Now that he's here, she said she realizes "this is what life is for — to make the world better for our little babes."
Please fill in your e-mail so we can share with you our top stories!