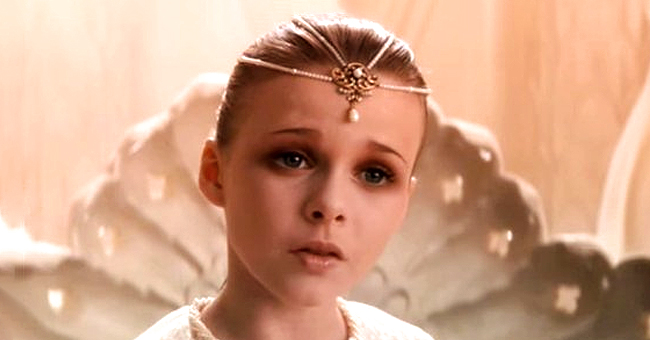 twitter.com/entertainmentIE
Childlike Empress from 'The NeverEnding Story' Is All Grown up and Looks Unrecognizable
"The NeverEnding Story" had some of the most unforgettable characters, including the Childlike Empress, played by Tami Stronach. The former child actress is now grown up and pursuing a career in dancing.
Tami Stronach took the world by storm when she acted as the Childlike Empress in the hit movie of the 80s, as an eleven-year-old.
The beautiful Tami was chosen from among hundreds of other actresses, proving that she was indeed a star. Today, Tami is all grown-up and has a newfound passion.
TAMI REMEMBERS THE PAST
A starring role in a hit movie of the 80s didn't necessarily materialize into continuous roles in the movie industry for Tami, as she later veered into dancing, becoming a great dancer.
However, she hasn't forgotten her roots, as she recently posted a picture on her Instagram page, showing a big poster of "The NeverEnding Story." She captioned the post with the words,
"Whoa. Big Poster!" #theneverendingstory #neverendingstory #thechildlikeempress #moonchild #tamistronach #80smovies."
The post shows the 47-year-old is nostalgic about the hit movie, and she is not alone as her fans on Instagram shared similar sentiments about the movie's effects on them.
The picture also showed how much the Israeli-American actress has changed since the movie's release in the 80s. Despite the apparent changes in her appearance and Tami's change of career, she still holds her first movie appearance dear, as her name on social media platforms suggests.
Tami's username on Twitter is @NeverendingTami, and she tweets about her dancing choreographies, with some hashtags offering reminders about her first movie role.
TAMI FONDLY REMEMBERS HER "NEVERENDING" EXPERIENCE
It is not a surprise that Tami recalls with fondness, her first foray into the spotlight with the movie. In an Interview, the former child star revealed that she experienced a new level of wonder while working on the cast of "The Neverending Story."
She also said that the message of the movie was that people should keep their childlike part alive, and that message has remained with her ever since. Tami is married to Greg Steinbruner, and they have a daughter, Maya.
The 1984 classic movie is one that continues to serve up great memories, and never-ending fantasies that kids growing up in the 80s can attest to. It wouldn't be a bad idea to see the movie now, to discover its hidden mysteries.
Please fill in your e-mail so we can share with you our top stories!