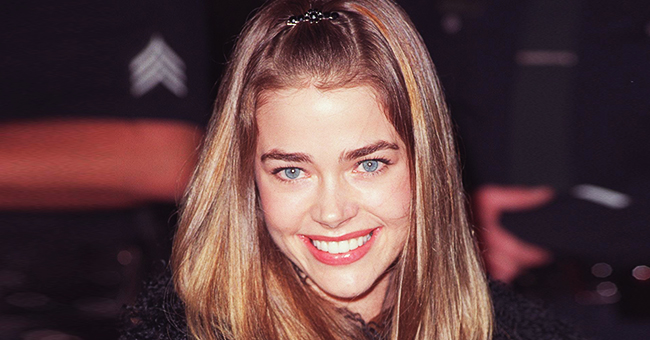 Getty images
Denise Richards Thanks Fans for Pointing out Her Enlarged Thyroid in a New Post
The "Real Housewives of Beverly Hills" star, Dennis Richards took to social media to thank fans for saving her from a potentially dangerous medical condition.
The lengthy post comes a week after fans observed her enlarged thyroid during the cast's reunion show.
DENISE THANKED FANS FOR THEIR SUPPORT
Actress Dennis Richards is grateful to her fans for facilitating the early detection of a lingering health condition which plagued her without her knowledge. The actress, who made her appearance at ninth season of the series was present during the cast's reunion show.
"A few of you pointed out after the RHOBH reunion that my thyroid was enlarged. You were right. It was something I ignored until pointed out."
She also expressed her thanks, saying:
"I thank you all who sent me messages."
A NEW DIET PLAN
Following the discovery of her thyroid impediment, the former model revealed that she adopted a new diet plan, which has been helpful in her road to recovery.
"It's amazing to me in a short time eliminating gluten from my diet how much my thyroid has changed."
"I had no idea how much our diet really can affect our body, and for me, how toxic gluten really is."
A FULL RECOVERY
Since the adoption of her gluten-free diet, the 48-year-old has admittedly combated the enlarged thyroid. Via the post shared on her Instagram, which accompanied two pictures of her, she showed off her new look in one of the pics, and her neck was noticeably healthy.
While the other photo showed her inflamed throat from the day of the reunion show. Her new medical routine certainly paid off.
HER DAUGHTER IS ALSO BATTLING HEALTH CONDITIONS
"She has a deletion in chromosome 8, which has caused many delays with her, and it's caused a lot with speech development."
The TV star must have experienced her fair share of hospitals, and diagnosis, even without her thyroid health scare surfacing.
That could explain why she resorted to natural means of dealing with her swollen gland, rather than a recommended medical procedure. Denise's case would be one of several cases of fans pointing out medical issues to their Television icons.
Another of such happened in 2013 when a nurse identified a lump on TV host, Tarek El's neck and advised him to go for histological diagnosis, via mail. The lump was eventually discovered to be type 3 thyroid cancer.
Thankfully, Denise's case is not as severe, thanks to the very observant fans of the hit reality series.
Please fill in your e-mail so we can share with you our top stories!