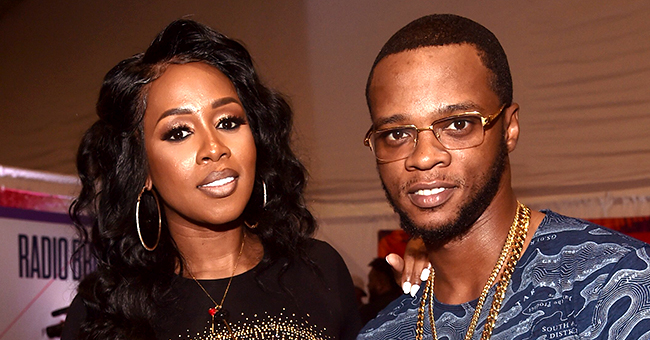 GettyImages
Papoose and Daughter Enjoy Ocean View after Celebrating Remy Ma's Parole End
American rap star Papoose was every bit the proud papa when he took to social media to flaunt his fast-growing baby girl, Reminisce.
The entertainer who is famously labeled successful by the media shared a picture of him and baby Reminisce two days ago. The image features the charming duo taking in the beachside view from their balcony.
"She smiles when I bring her out on the balcony. She likes the view! #thegoldenchild #blacklove," Papoose fondly shared in his caption.
The father-daughter duo is facing forward and away from the camera so that viewers can only see their back views in the picture. The photo features Papoose, whose real name is Shamele Mackie, dressed simply in a white form-fitting tee, grey pants, and a black hat.
The back view gives a magnificent view of Papoose's hunky bod as well as capture the intimacy between him and Reminisce. The "Thug Connection" rapper tightly held his adorable bundle in his arms. Viewers can observe that the toddler had been peeking down at the gorgeous view as an unknown person captured the shot.
The tender moment captured is one the fans of Papoose will treasure forever. The post, only about two days old, has garnered nearly 20k likes and over a hundred comments. The comments section contains words of admiration from Papoose's fans as they label the tender moment captured a gorgeous one.
One fan, @kathleenbeendivafied sweetly commented:
"It truly nice to see a man love his child when so many kids in the world don't know this feeling."
Another Instagram user, @vaness325 wrote:
"I smile when I see you and your family. May blessings continue to pour on your strong union. So happy for you…"
The many other comments focus on cute little Reminisce who is now just a few months old. She is the only biological child of Papoose and his wife of over a decade, rapper Remy Ma.
Baby Reminisce made her official public debut on the popular daytime talk show "The Real." The couple is obviously over the moon with her birth.
She almost seems to be that one tiny glimmer of light amidst all of Remy Ma's seemingly never-ending run-ins with the law. Here's to seeing more lovely pictures of the cutie!
Please fill in your e-mail so we can share with you our top stories!