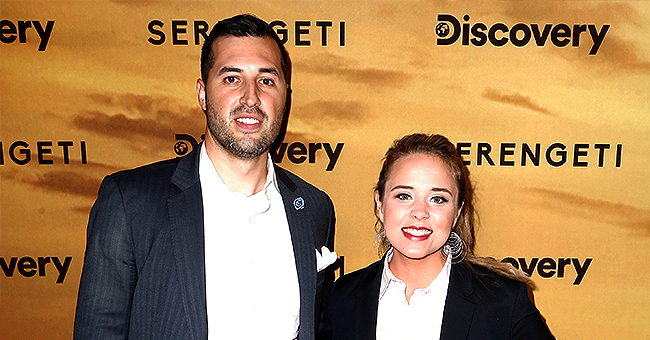 Getty Images
Jinger Duggar & Jeremy Vuolo's Daughter Felicity Plays the Drums in New Videos

Jinger Duggar and Jeremy's one-year-old daughter, Felicity Vuolo, may be gearing up to becoming a rock star if a recent video of her drumming is anything to go by.
Felicity Vuolo is proving that being one-year-old doesn't count one out of practicing a skill. The little tot is in a hurry to perfect her drumming skills as a recent video shared by her mother on her social media showed.
JINGER DUGGAR'S CUTE VIDEO POST
The 25-year-old proud mom shared a lovely video of her daughter testing her drumming skills, as she beat on a drum in their house. Baby Felicity wore a pink dress and looked to be having so much fun as she drummed away.
The two pictures shared by Jinger had word captions on them, with one saying, "Looks like we have a little drummer," and the other saying, "She's just too much," in appreciation of Felicity's skills with the drum.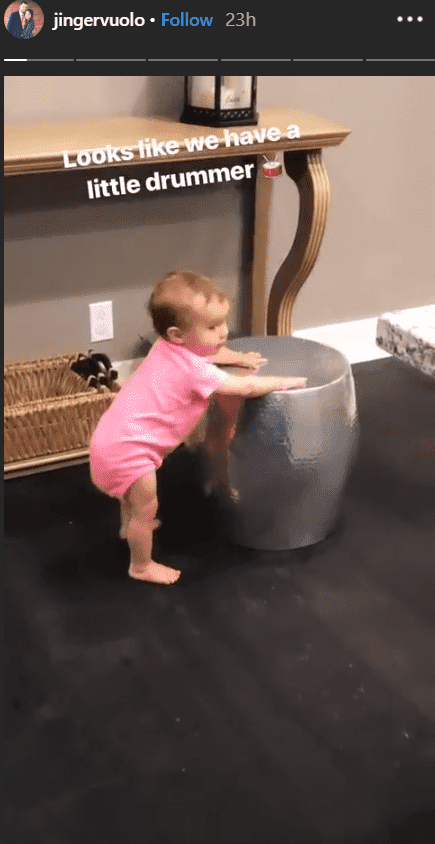 Photo: Instagram/@Jingervuolo
ARE JINGER AND JEREMY DIFFERENT FROM THE OTHER DUGGARS?
Jinger Duggar was raised under stringent rules and regulations from her parents, Jim and Michelle. Some of these rules included not wearing pants and tank tops, not dancing, as well as not being able to watch modern television shows and music videos.
She also had restrictions on visiting people and was homeschooled by her parents. However, since her marriage to Jeremy in 2016, Jinger has, in a way broken away from her parents' rules.
She now wears pants and tank tops, and recently dyed her hair blonde. She and her husband moved to Los Angeles and were seen at the red carpet Premiere of Discovery's "Serengeti."
Though Jinger and Jeremy have a relaxed home setting, with few rules to follow, some fans believe that Jeremy is not so different from Jinger's father in being a controlling man.
Apart from being religious, as he is a pastor, the fans belief stem from the fact that Jinger doesn't have a job, and that the couple only moved to Los Angeles for her to take graduate classes.
They still think that the couple's life revolved around Jeremy.
DUGGAR PLANS TO RAISE DAUGHTER DIFFERENTLY
Despite some of the fans' beliefs, Jinger is raising her daughter quite differently from the way her parents raised her.
Jinger posted a picture of Felicity in a football jersey and suggested that the one-year-old could play the sport in the future, just like Jeremy did.
That suggestion is a far cry from what Jinger had while growing up, as her parents never allowed her to do any sport.
Please fill in your e-mail so we can share with you our top stories!