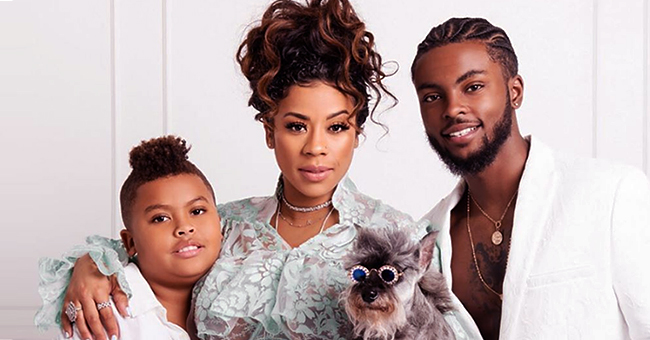 instagram.com/keyshiacole
Meet Niko Khale, Keyshia Cole's 23-Year-Old Rapper Boyfriend Who Just Became a Dad
Keyshia Cole and Niko Khale's baby is finally here, and fans can't seem to get enough of the adorable couple. Here are a few facts about the new father.
Since making her debut sometime in her teenage years, Keyshia Cole has grown to become an established star in the music industry. It is, however, not the same for Hale. Here are a few things to know about Keyshia's handsome boo.
NIKO HALE IS 23 YEARS OLD
Khale was born on October 17, 1995, and that makes him 14 years younger than his famous lover. This considerable age gap between the pair has caused a stir among netizens. Khale and Keyshia have since had to bear the brunt of the widespread criticism.
"I kno people have been very judgmental about our relationship, but I gotta nurture what nurtures me."
NIKO HALE IS AN UPCOMING RAPPER
Much like his gorgeous baby mama, Khale is an entertainer. He is, however, an independent artist and songwriter. His talents landed him a feature on Nelly Furtado's 2012 release, "The Spirit Indestructible."
The new father is best known for hit singles like "Something Changed About You" and "Truth Is." The 23-year-old's career started sometime in 2008 after Rodney "Darkchild" Jerkins noticed a list of freestyles and covers he had uploaded on his Myspace page in 2005.
Jerkins would go on to tutor him for a few years, and in 2018, Hale dropped his very first EP "On My Own."
KHALE'S FIRST CHILD
When Keyshia birthed their first child together on August 1, it made Khale a first-time father. The couple couldn't be more delighted about their newborn child, and the footage of the birth will reportedly air on an upcoming BET baby special.
KHALE IS A NATIVE OF D.C.
The new father was born in Washington, D.C., but later moved to North Carolina with his family. Very little is known about the promising star, but reports have it that he has a tight-knit bond with his mother.
KHALE WAS FORMERLY KNOWN AS "ACE PRIMO"
According to Atlanta Black Star, Khale's former stage name was ACE PRIMO. It was commonly used back during his Myspace days, but he later decided to switch it for his real name after working with producer Rodney Jerkins.
When asked why he decided to change his stage name, he claimed he wanted to leave a legacy behind.
"I want the world to know me for me, not an alias," he said.
A big congratulations to Khale and his gorgeous baby mama Keyshia!
Please fill in your e-mail so we can share with you our top stories!