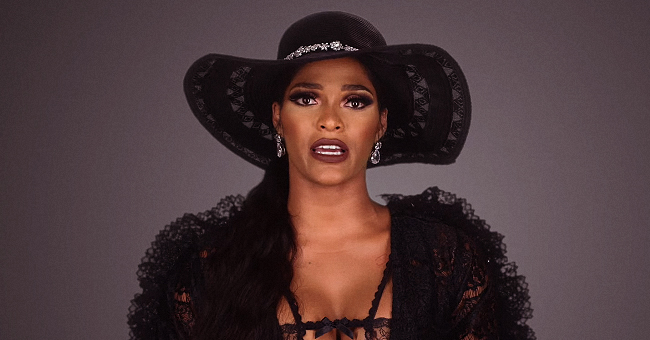 Youtube/VH1
Joseline H. Pleads with Judge for Daughter's Return after Stevie J Gets Custody: Report

Joseline Hernandez filed new court documents requesting the restoration of her daughter, Bonnie Bella's custody to her after Stevie J convinced the judge to turn over full custody to him.
Following a court order removing primary custody of her daughter from her, Joseline Hernandez is pleading to the judge to reverse it.
TROUBLE ON JOSELINE'S END
Joseline is currently on the losing end of her ongoing custody battle with Stevie J, the father of her two-year-old daughter, Bonnie Bella.
Stevie recently secured a warrant for her arrest, accusing her of violating his visitation rights as indicated in their custody agreement. Stevie previously complained about being turned away at the door several times during his scheduled visits. At one point, he drove all the way to Miami from Georgia to pick up Bonnie only to learn Joseline took her to Los Angeles.
This prompted the music producer to get a judge to intervene. As a result, an arrest warrant was issued on the 32-year-old and full custody of Bonnie was transferred to him. Joseline was forced to turn over Bonnie to Stevie who's been posting photos of their reunion on social media.
PLEADING FOR BONNIE'S RETURN
Meanwhile, according to The Blast, Joseline filed new documents denying she was in violation of their custody agreement and demanding Bonnie to be returned to her. The Puerto Rican reality star is reportedly pleading to the judge to drop the arrest warrant and restore full custody of her daughter to her.
FANS COMMISERATE
Over the weekend, Joseline took to Instagram to post a picture of her sadness with Bonnie away from her. "My prayers have always been answer [heart emoji]!" she wrote to caption the pic. Fans of the television star commiserated with her and offered prayers for Bonnie's return and slamming Stevie from taking away his daughter from her mother.
It's unclear how this case will unfold but it's still ongoing. Knowing Joseline and Stevie, none of them will be willing to back down which means it's an uphill battle ahead.
Please fill in your e-mail so we can share with you our top stories!