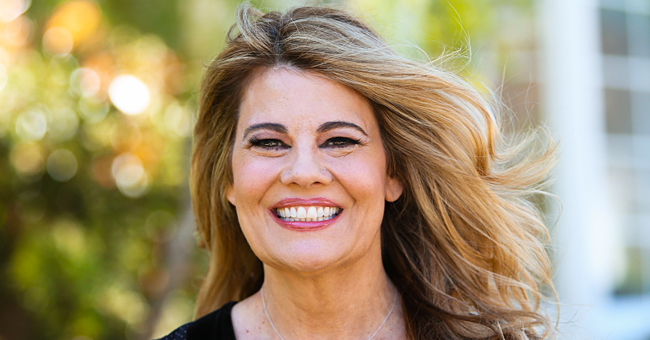 Getty Images
Lisa Whelchel Shares Son Tucker Cauble's Engagement Photos
There is much to celebrate in the Cauble household with the recent engagement of Tucker Cauble. Tucker's proud mom, Lisa Whelchel shared pictures showing moments from his engagement on her Instagram page.
Lisa Whelchel, has a career as a successful actress, singer, songwriter, author, and public speaker.
She is also a proud mother of three children and lived out one of the joys of motherhood as she witnessed her son, Tucker Cauble's proposal to his girlfriend at the beach.
The 56-year-old shared her happiness with her followers on Instagram by posting some pictures of the proposal on her page.
LISA WHELCHEL'S POST
Lisa livened up her Instagram page with her post, which featured ten pictures of her son, Tucker's proposal to his girlfriend, Cayla Korven.
The proposal took place at the Jalama Beach County Park, and the images were nothing short of beautiful.
The first picture from the set showed the moment Tucker went down on one knee to ask Cayla to be his woman forever. The next photo showed the newly engaged pair in a sweet embrace.
The third and fourth picture showed them together, happy and excited, while the fifth picture showed Tucker and Cayla kneeling on the floor, with the former's hands raised to the air in a celebratory mood.
The next set of photos after that showed the couple with various family members and friends, while the last picture had them alone, all smiles, and Cayla's left hand very much visible.
In her caption to the post, Lisa expressed her pride at her son's display of love and affection towards Cayla, who she described as a beautiful soul.
She added that she was pleased that Cayla said yes, and lauded her son for pulling off the elaborate surprise proposal. Her followers who commented were delighted for her and also joyous for the good happenings in the Cauble Family.
TUCKER'S FAMILY LOVE CAYLA
Tucker Cauble's sister, Clancy Orantes also posted about her brother's engagement on her Instagram page. Her post contained four pictures of the soon-to-be couple together at the engagement.
Clancy's caption of the post caught the eye as she revealed that her family loves Cayla. The sweet post began with her exclaiming that Cayla said yes.
She went on to explain that her whole family hit the jackpot when her brother and Cayla began dating and have legitimately won the lottery with her agreeing to be a part of them for life.
She also gave props to her brother for planning the engagement, which she termed as a complicated and magical surprise for Cayla.
Lisa and her ex-husband, Pastor Steve Cauble, were married for 24 years before divorcing in 2012. Despite the divorce, Lisa revealed that they maintain a good relationship and that they are still best friends.
The proud mom of three would be waiting eagerly for the day Tucker and Cayla finally tie the knot, and there is no guessing how lively her Instagram page would be when that day comes.
Please fill in your e-mail so we can share with you our top stories!