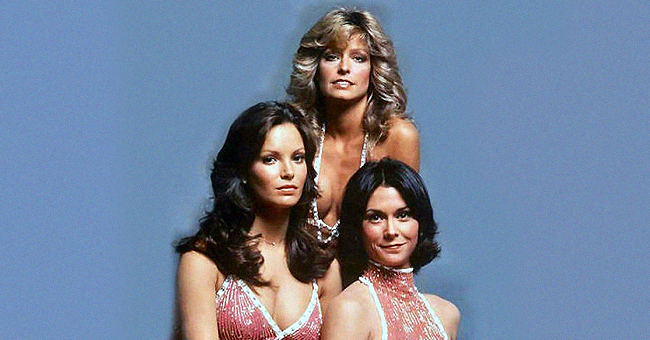 Flickr
Jaclyn Smith of 'Charlie's Angels' Wears a Pink Printed Dress in New Photos
"Charlie's Angels" actress, Jaclyn is an ageless beauty, and she knows it. The star continues to glow at 73 and posted new photos on her Instagram page, which revealed her famous legs.
If there is one word that can be used to describe Jaclyn Smith adequately, it is "Ageless."
Since the septuagenarian first took over the screens as a ravishing beauty in the series, "Charlie's Angels," she has continued to shimmer and shine with every of her appearance on the screen leaving all spellbound. Jaclyn lived up to her tag as a timeless beauty once again with her recent post on Instagram.
JACLYN SMITH'S LATEST INSTAGRAM POST
The veteran actress posted two pictures of herself in a lovely pink print dress. She completed her look with a cream and red-colored hill shoe and wore her blonde hair long.
The highlight of the picture was Jaclyn's sexy legs, which were visible due to her dress being short. The second picture from the post showed the star actress posed up on a staircase.
Jaclyn looked very sweet in the picture, and that fact was well appreciated by her fans who commented on the post.
Jaclyn's caption to the post hinted that the pictures were taken behind the scenes of a recent shoot. She also revealed that more would come soon, before whetting her fans' appetites by asking them to guess what the shoot was for.
The 73-year-old continues to look stunning each time she makes an appearance, and many wonder what her secret is.
JACLYN REMEMBERS FARRAH FAWCETT
Many years have passed since the first time "Charlie's Angels" graced the television screens, with three beautiful women thrilling viewers, but the memories remain evergreen.
All three women went on to have varying degrees of success after the show ended but remained great friends.
One of the women, superstar actress, Farrah Fawcett, lost her life to a cancer battle in 2009, and ten years after her death, Jaclyn paid tribute to her and sang her eulogies.
In Jaclyn's words, Fawcett was a determined and relentless in her fight with cancer, which culminated in her launching the Farrah Fawcett Foundation to raise funds for research and education on cancer. She also revealed that the three girls from Charlie's Angels shared a deep friendship, and were always there for one another.
JACLYN TEAMS UP WITH CHERYL LADD FOR A PHOTO
The third Charlie's Angel is Cheryl Ladd, and to demonstrate the tight bond between them, Jaclyn and Cheryl teamed up for a photo that the show's fans loved so much.
One thing that was remarkable from the picture is that the pair still looked classy and beautiful even 38 years after the series ended.
Please fill in your e-mail so we can share with you our top stories!