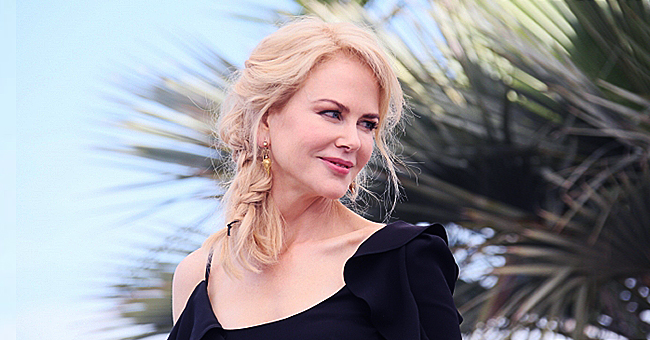 Getty Images
Nicole Kidman Shares Rare Childhood Photos in Celebration of 'International Cat Day'

Nicole Kidman recently took to her official Instagram account to share pictures of the three cats that she grew up with in honor of International Cat Day.
In the post, the famous actress admitted that she has always been a fan of cats, a "cat girl" as she put it, but that she has also become a "dog girl" recently.
Despite their reserved nature, cats have grown in popularity, so much that some even became online celebrities, such as the late Tardar Sauce, also known as Grumpy Cat.
A SNEAK PEEK OF HER CHILDHOOH
Fans of the 52-year-old were treated to three pictures of Kidman when she was a child, a private moment of her life, which she very rarely shares with the world.
According to the actress, as a little girl, she had three cats named Priscilla, Chauncy and Gregor, which she loved very much and can be seen being held by her younger self.
Although the felines are no longer alive, she still holds them close to her heart and by paying tribute to them she has helped keep their memories alive.
As aforementioned, Kidman is also a fan of dogs and recently brought her very first one home, marking the occasion with an adorable picture of herself holding the pooch.
THE TAORMINA FESTIVAL
The movie star has also been keeping herself busy by attending the 65th edition of the Taormina Film Festival, which was held in Sicily, Italy.
Kidman drew a lot of attention to herself by wearing a bright fuchsia dress, which was later replaced by a floral print dress for a masterclass on film, where she shared some of her wisdom.
Later on, the actress saw all her hard work and massive contribution to the film industry be recognized by receiving the prestigious Taormina Art Award, a moment that she couldn't help but post on Instagram for the world to see.
Please fill in your e-mail so we can share with you our top stories!