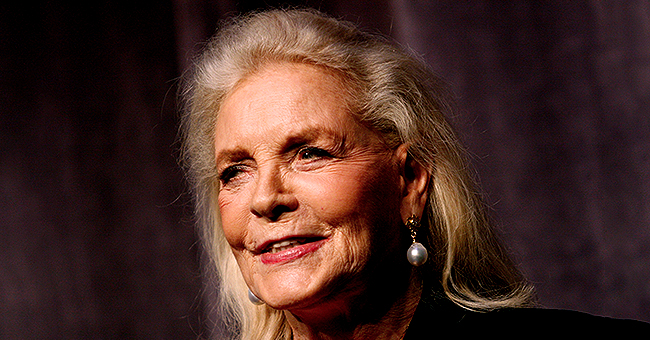 Getty Images
Meet Lauren Bacall's Little Great-Grandson Who Inherited His Great Grandma's Ears

Nearly 40 years after her death, former Hollywoods's star actress, Lauren Bacall now has a new great-grandson who took after her signature ears.
Late Hollywood stars, Lauren Bacall and her husband Humphrey Bogart set the movie industry ablaze in the '50s with their extraordinary acting prowess.
A FAMILY SUCCESSION
Following their meeting in a movie set, the pair got married, and their union produced two beautiful children, Stephen Bogart, and Leslie Bogart.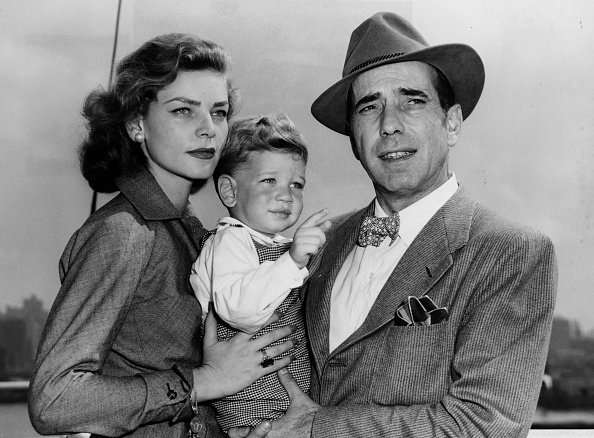 Photo of Humphrey Bogart, his wife, Lauren Bacall and son, Steven | Photo: Getty Images
While their daughter, Leslie chose a life away from the spotlights, their son followed in their footsteps and made his little breakthrough in the entertainment world. But his major hit never came from acting, like his parents, rather, he succeeded as a producer and author.
The celebrity son has three children from his three marriages, including a daughter named Brooke Audette, now married to the love of her life.
The star recently became a granddad, after his model daughter birthed a son, a little Audette, who is as adorable and cute as his predecessors.
MEET THE LITTLE AUDETTE
Brooke's son was born about two years ago into his famous family. The boy is remarkably a prototype of his grandfather, as fans have pointed out severally.
But what is most striking about the little one is his resemblance to his great-grandma, not just in beauty and cuteness, but his ears too. Lauren Bacall's great-grandson inherited her pointed ears which she was famously known for in her time.
PICTURES OF THE GREAT GRANDSON
Since his birth, the seventy-year-old grandpa has taken to social media to show off the younger Audette to his fans. A photo on the star's Facebook page showed the boy and his mom in an adorable poolside pic.
Brooke could be seen carrying her baby, while dressed in a two-piece swimsuit and large sunglasses. The kid's ears stood out in the picture, just like his beautiful smile.
The model also shared pictures of her son on her Facebook page, including one which now serves as her profile picture. The photo featured the model seated in a car, as she held her son affectionately close to her. Again, the boy's pointed ears stood out.
Besides his apparent fondness of his grandson, the 70-year-old has made significant breaks in recent times as he strives to keep the family's legacy alive, and one day, hand over to his kids, and hopefully, grandkid.
He serves as the co-manager of the Humphrey Bogart Estate and hosts annual Bogart film festival which celebrates his late father's legendary movies.
He also launched a new brand of wine, Bogart's Spirit, in partnership with ROK drinks. This, he revealed, was in memory of his father, who was a fan of spirits during his years on earth.
Please fill in your e-mail so we can share with you our top stories!