10 Celebrity Couples Who Keep Showing Us That Love Is Beautiful
Because we love our famous people so much, we become invested in their lives. We love when they're in love, and when they split up we take it very hard.  Here are thoughts and words of wisdom from 10 of our favorite celebrity couples to inspire you.
Relationships are more than butterflies and that loving feeling. It takes a whole lot of forgiveness, compromise and letting go to make them work. And even after all that, sometimes they just need to end and we've got to accept it and move on.
But there's something about seeing love that has endured the ups and downs of life and is still thriving. That's why we've collected these thoughts and words of wisdom from 10 of our favorite celebrity couples to inspire you. Take notes.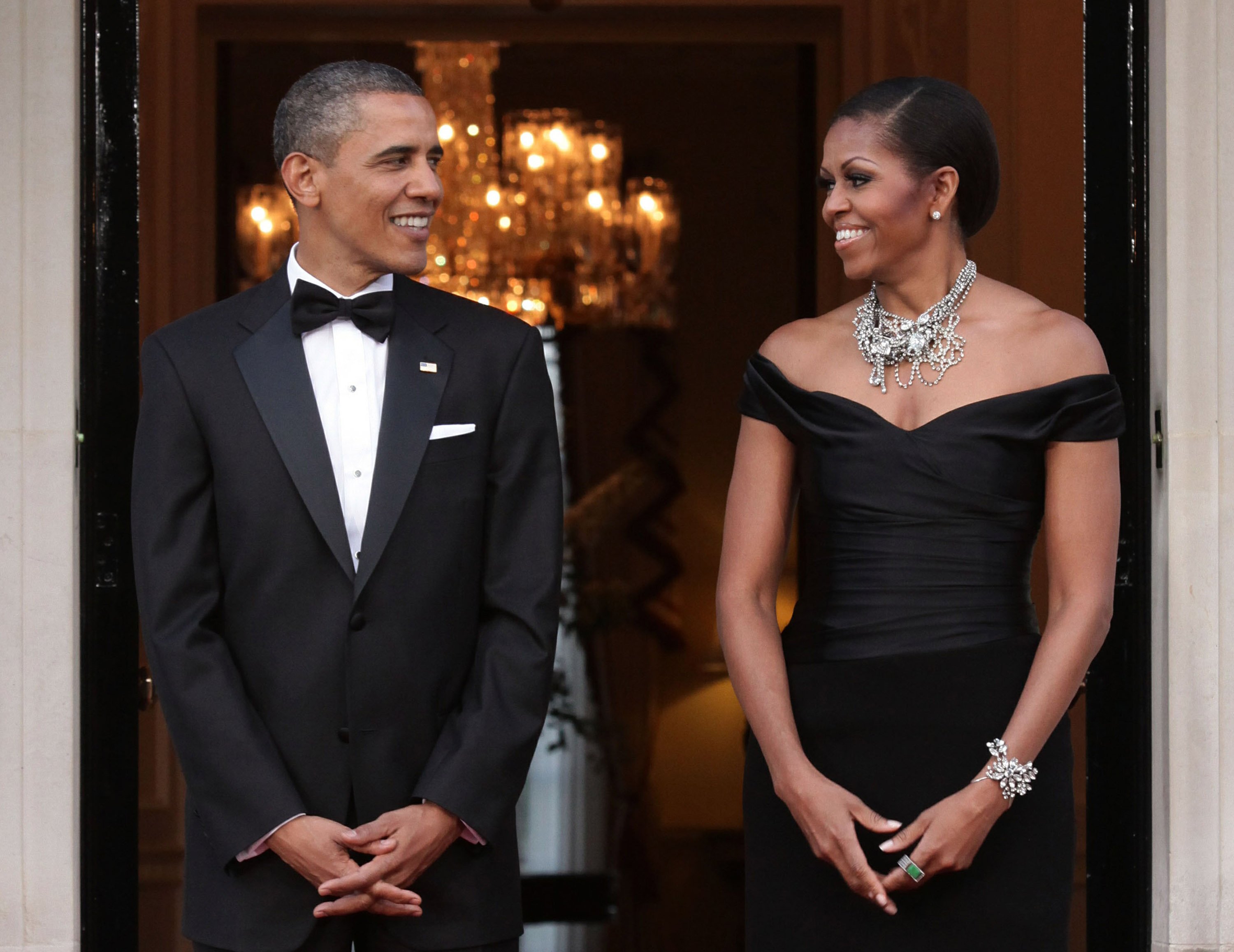 1. Barack and Michelle Obama
They've been married for: 26 years and counting
Michelle says: "One of the things that attracted me to Barack was his emotional honesty. Right off the bat, he said what he felt. There are no games with him – he is who he appears to be. I feel fortunate as a woman to have a husband who loves me and shows me in every way."
Barack says: "You know, the word 'authenticity' is overused these days. But I do think it captures what folks are looking for… People like that tell you what they think and don't have a bunch of hidden motives. That's who Michelle is."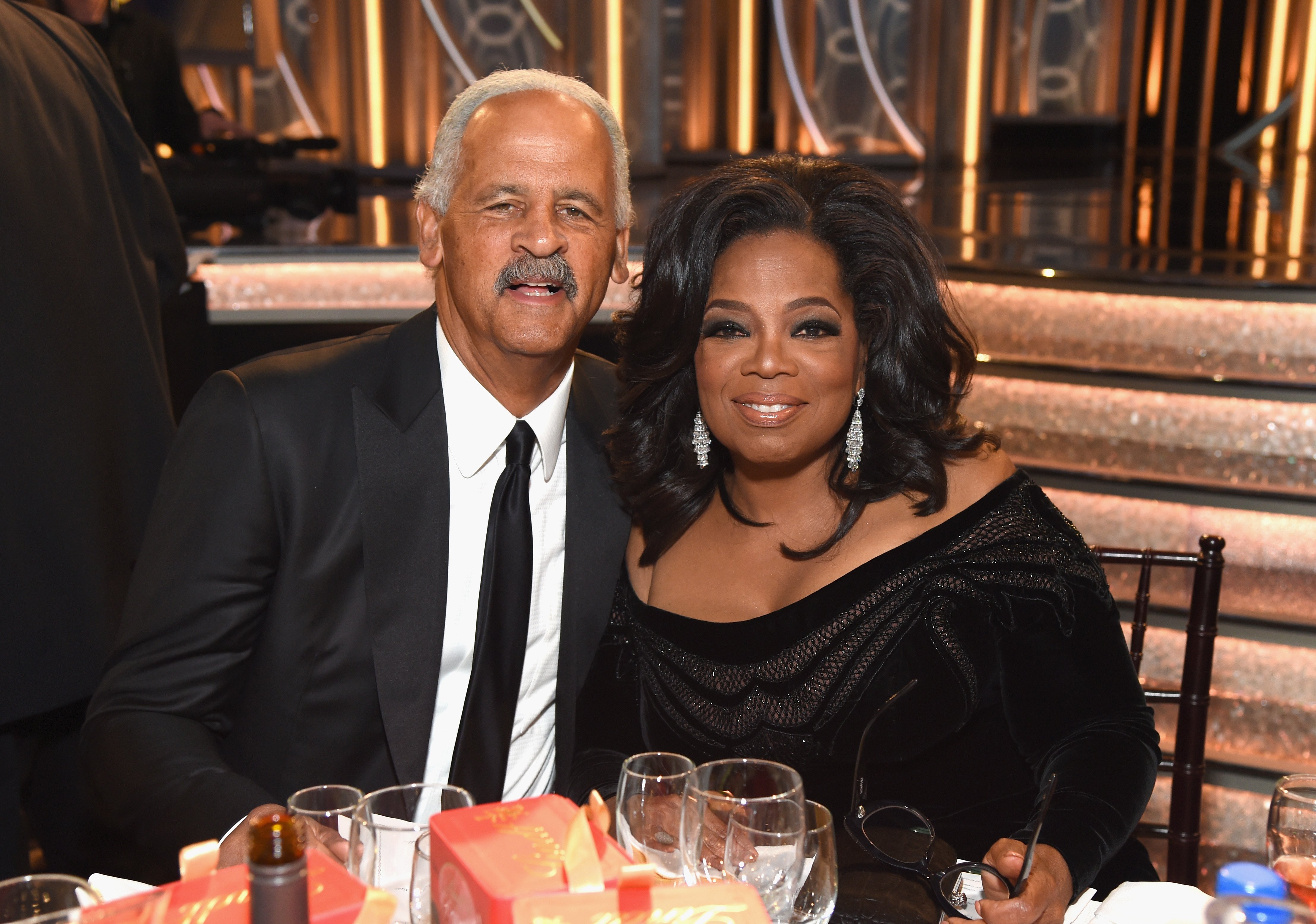 2. Oprah Winfrey and Stedman Graham
They've been together for: over 30 years and counting
Oprah says: "[He is] the love of my life. The love, the lover, the man, the partner, the mate. I do not know of another man on this planet who could've lived this life with such dignity, such grace, and humility. And still hold his own."
Stedman says: "We want each other to succeed. I want her to succeed and be as successful as she possibly can, so I encourage that. That's not always an easy thing to do when you're a man in a relationship with a very powerful woman. I'm not threatened by her fame or her success or her money or all of that. That's who she is. It doesn't have anything to do with how I define myself."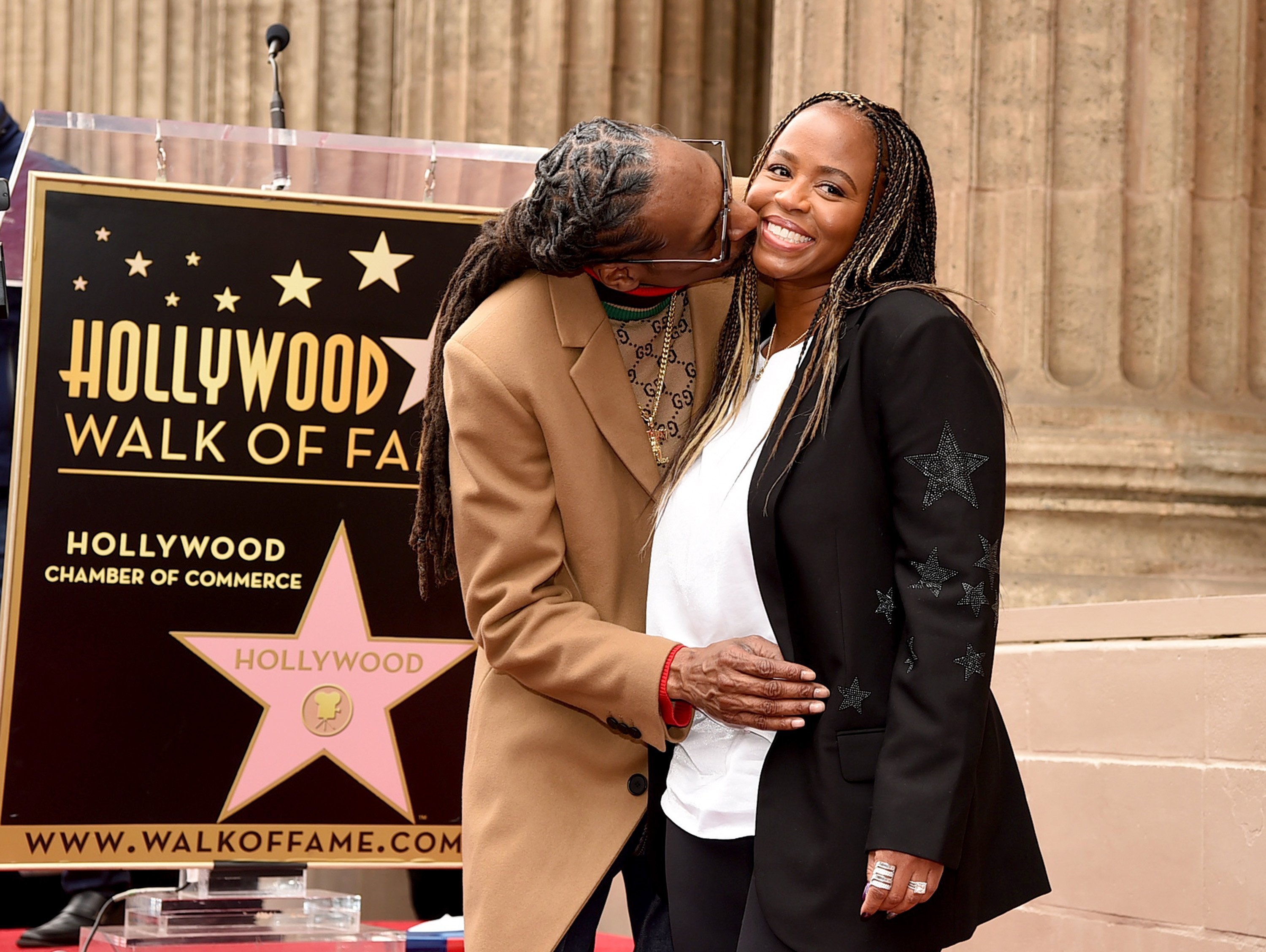 3. Snoop Dogg and Shante Broadus
They've been married for: 22 years and counting
Snoop says: "Anytime you're with somebody, you become a reflection of that person. I believe the first five years of our relationship was me grooming her, getting her tough and getting her ready for all of this and how to deal with it. The last was just her being a strong Black woman who has her man's back."
4. Will and Jada Pinkett Smith
They've been married for: 21 years and counting
Will says: "We don't even say we're married anymore. We refer to ourselves as 'life partners', where you get into that space where you realize you are literally with somebody for the rest of your life. There's no deal breakers. There's nothing she could do — ever. Nothing that would break our relationship. She has my support till death and it feels so good to get to that space."
Jada says: "What I had to realize was that I had to find all the peace, love and joy within my heart in order to bring it to the table to share. Will had to go away and find the peace, love and joy in his heart to share."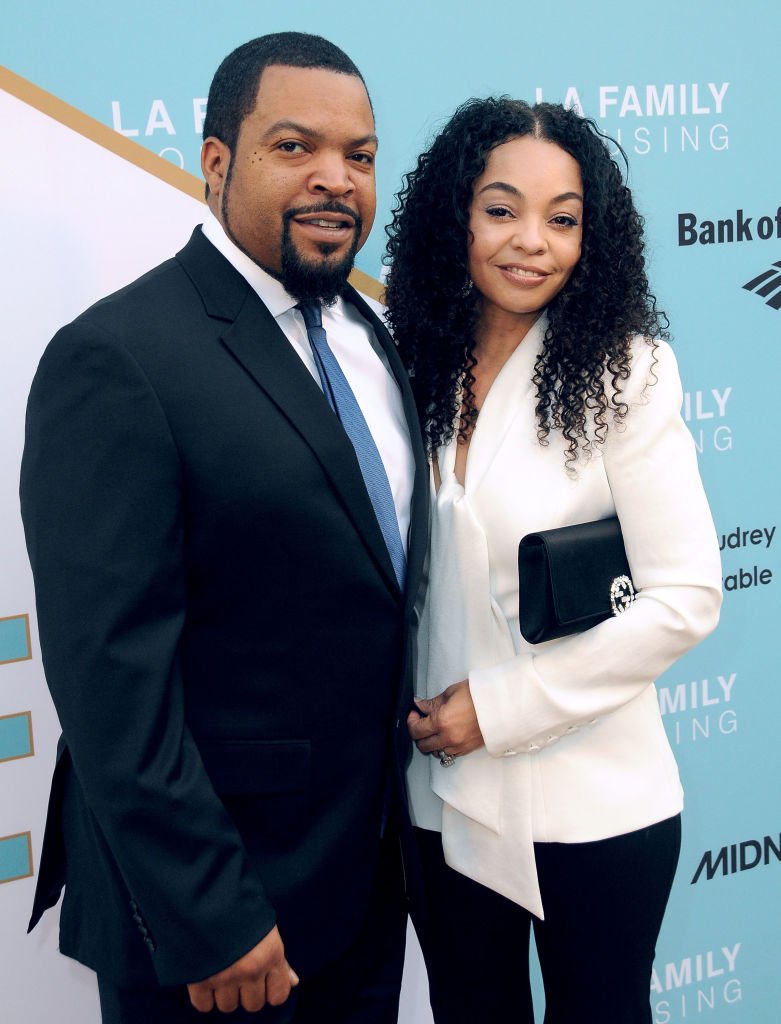 5. Ice Cube and Kimberly Woodruff
They've been married for: 27 years and counting
Ice Cube says: "Keep everybody out your business, that's how you do it. And I mean everybody. It ain't about having a relationship outside of the house. It's about having a relationship within each other. When something go down, don't be calling your sister or your mother; I'm not gonna be calling my brother or uncles. We're gonna work it out."
6. David and Tamela Mann
They've been married for: 31 years and counting
David says: "I'm willing to make adjustments, like now at this stage of our lives, I don't say, 'She's going through menopause.' I say, 'We're going through menopause.' I make the life adjustments."
Tamela says: "It's our faith, and in the beginning we said to each other that divorce was not an option. I know we're going to have disagreements, but I don't want our disagreements to divide us to where we can't make it. Some people just start tolerating each other and just stop celebrating each other."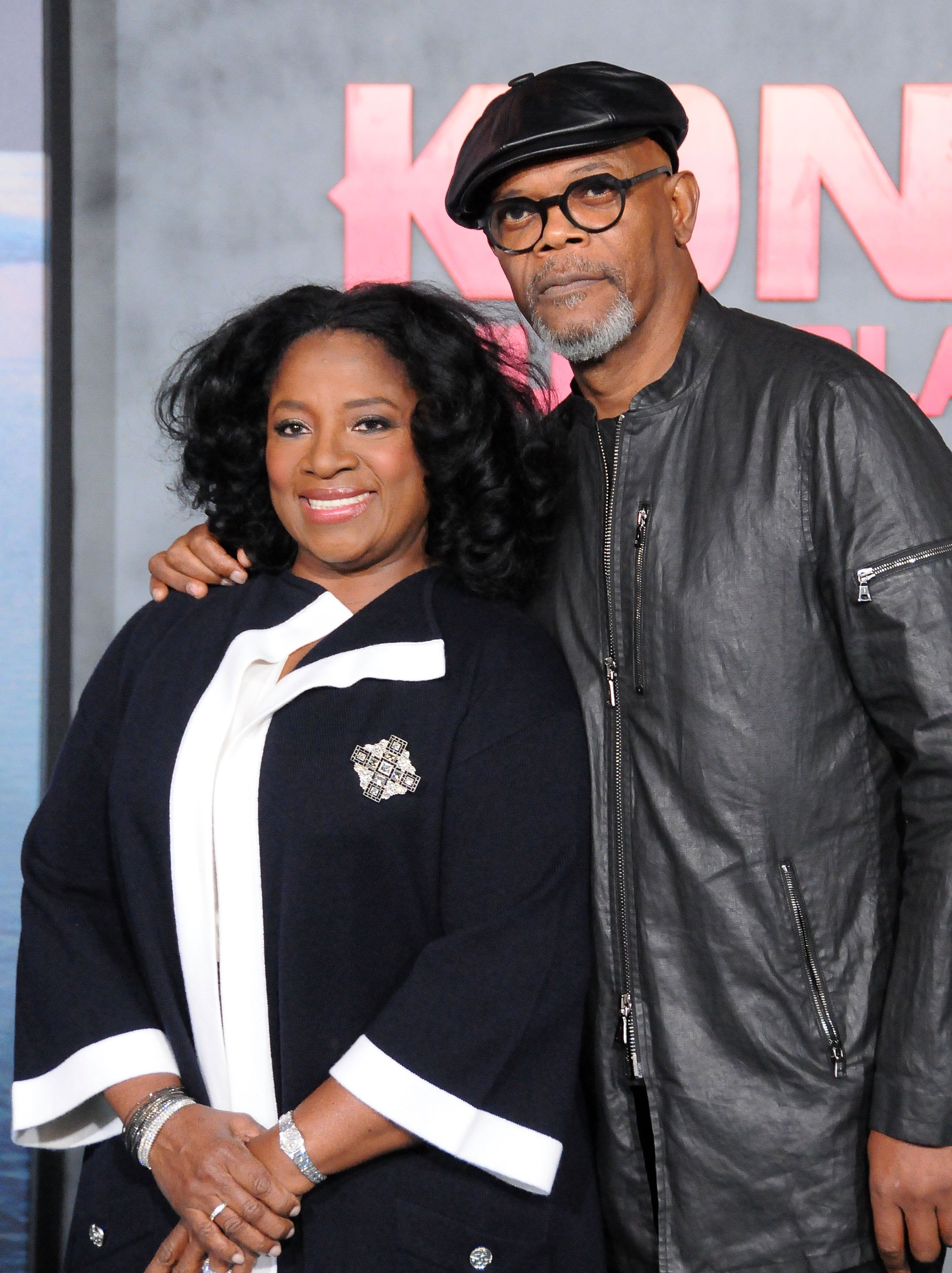 7. Samuel L. Jackson and LaTanya Richardson
They've been married for: 39 years and counting
Samuel says: "There are different keys to what we have. One of them is sometimes saying you're sorry when you don't mean it and making it real. We're both actors, so I'm sure she's lied to me about being sorry and I've lied to her about being sorry. Being able to understand that all things pass. It's easy to walk away from something and a lot more difficult to hang around and solve it."
LaTanya says: "You have to have a big heart and the Lord. You can't do this without the Lord. You're going to have to turn to somebody, something — because men, they are different. No matter what: don't let the sun go down on your wrath."
8. Angela Bassett and Courtney B. Vance
They've been married for: 21 years and counting
Angela says: "[He] step[s] in and he shows up for you. Not just for me, but for any of his friends, whoever he loves or whatever mentee may reach out to him. He steps up and steps in for you."
Courtney says: "Our focus is on our children and what we need to do as a family. Careers and things follow that."
9. Denzel and Pauletta Washington
They've been married for: 36 years and counting
Denzel says: "The difference between a house and a home, it's a big difference. You can buy a house, but that doesn't make it a home – and not to say a man can't make a home a home, but my wife has made our house a home, and raised these beautiful kids and protected them and sacrificed for them, she did the heavy lifting."
Pauletta says: "It's all spiritual, it's all based on God. I'm limited as a human being, and when you look at certain situations, it's very bleak. Or at least it appears that way, but then I seek spiritual counseling. My inner circle of people are like-minded, so we strengthen each other."
10. Rev. Run and Justine Simmons
They've been married for: 25 years and counting
Rev. Run says: "Me and her love each other so much that there's no selfishness going on."
Justine says: "You gotta think of that person as you. How am I gonna do an underhanded blow because then you're really hurting you. We just try not to hurt each other.