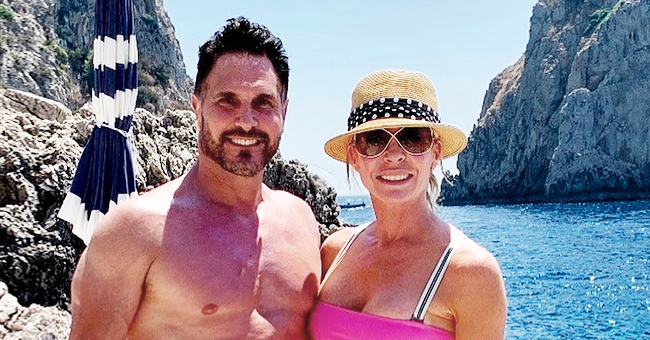 instagram.com/dondiamont
Don Diamont of Y&R Shares Photos Taken with Wife Cindy Ambuehl from Their Lavish Vacation in Capri
Don Diamont is famous for playing the character of "Brad Carlton" in the famous television series, "The Young and the Restless."
Don is happily married to Cindy Ambuehl, and the lovely couple recently vacationed in Capri, Italy. The actor shared pictures of their moments on Instagram.
Don Diamont has enjoyed a stellar career in acting and entertainment. He is famous for his roles in hit series such as "The Young and the Restless," and "The Bold and the Beautiful."
That success led to the actor being named by People Magazine as one of the 50 most successful people in the world. That feat in itself was remarkable, as it was the first time a daytime actor would receive such honor.
Diamont shares a happy union with his beautiful wife, Cindy Ambuehl, and the two had a great time vacationing in Italy, as the star's Instagram posts revealed.
DON DIAMONT'S VACATION POSTS
The star actor shared a post which had ten pictures of some special moments of their vacation in Capri, Italy. While in the beautiful Italian city, the couple stayed at the Capri Tiberio Palace, and the first picture of the post showed the couple with some staff of the palace.
He paid tribute to the Paolino Capri for the special dinner he and Cindy had, while also thanking the Tavern Anema e Core Capri for the lovely time they had. He also mentioned some special people who made the vacation a great experience for him and his wife.
The sweet husband ended his post by making a special mention of his wife and said that the best part of the vacation was spending it with her.
A FAN MAKES A SPECIAL PLEA
Many of Don's fans admired the pictures and complimented him and his wife. One of his fans used the opportunity to tell him that he was needed back at the cast of "The Bold and Beautiful," as the storyline was stupid, that Don Diamont could make ridiculous storylines worth watching.
Another fan hoped the couple enjoyed their time in Capri, before going on to say that it would be great if the show could send Don's character on the show, Bill Spencer and his wife's, Brooke to Capri too.
Don Diamont and Cindy Ambuehl got married in 2012 after many years of dating. Cindy is also an actress and a fashion designer. He was previously married to Rachel Braun, with whom he divorced in 2002.
Don has six children, two from Cindy, and four from his ex-wife. Due to being a daytime actor, Don gets to spend quality time with his family, something he values above anything else.
Please fill in your e-mail so we can share with you our top stories!