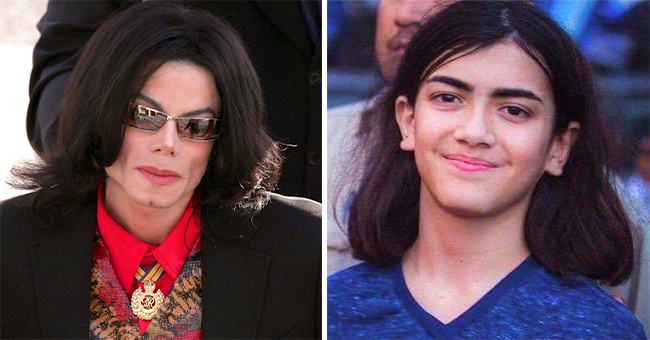 Getty Images // Facebook/MichaelJacksonYouRockedOurWorld
Michael Jackson's Nephew Reportedly Granted Full Guardianship of Son Blanket

Prince Michael Jackson, known as Blanket, will now be under the guardianship of his uncle TJ Jackson until he's able to strike out on his own.
This comes after Michael Jackson's mom, Katherine, is allegedly "too weak" to continue taking care of him. TJ has been Prince's co-guardian since 2012, but now they decided to make things more official.
While he could've easily extended his guardianship of Blanket after he turns 18-years-old, but he did not request for that.
Awaiting his 18th birthday
Instead, they agree to the terms in the document, which stated:
"A guardianship of the person automatically ends when the child reaches the age of 18, is adopted, marries, is emancipated by court order, enters into active military duty, or dies."
Blanket will turn 18 on February 2020, and for the time being, TJ will be taking care of him until he is able to live on his own. After all, his two older siblings, Paris and Prince, are already living on their own and are making their own names in the world.
Michael Jackson's Kids Today
As for what they are all doing nowadays, Paris currently works as a model. Like her dad, Paris is also a musician and loves to post videos of herself singing or playing instruments on social media.
While Paris is part of a band, she hasn't released an album although fans are looking forward to when that day finally comes.
Meanwhile, Prince, 22, just graduated from Loyola Marymount University with a degree in Business Administration. He graduated Cum Laude and specializes in entrepreneurship.
Although he decided to pursue a degree in business, his heart is set into directing and producing films.
Last but not the least, Blanket, who likes to be called by the name "Bigi" nowadays, has lived a quiet life away from the spotlight.
He and Prince recently started a YouTube channel where they plan on giving movie reviews, but aside from that, not much is known of him.
He studies at Los Angeles' Buckley School, and with him heading to college in the near future, people are wondering whether or not he, too, will follow in his siblings' and dad's footsteps in the entertainment industry.
Please fill in your e-mail so we can share with you our top stories!