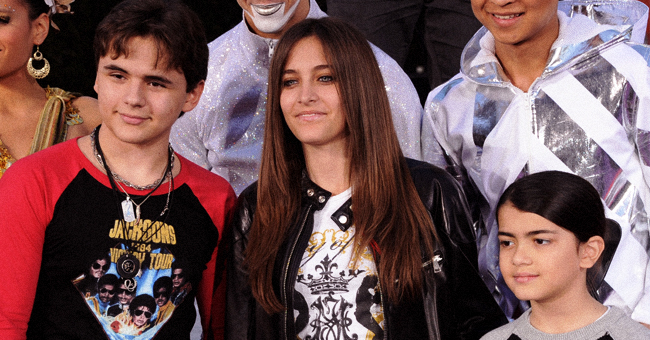 Getty images
Michael Jackson: What Paris, Prince & Bigi Are up to 10 Years after Dad's Death
It's been a decade since the legendary singer Michael Jackson passed away. His three children are seemingly doing well, but they've already been through their own struggles.
Paris, Prince, and Bigi Jackson all appear to be forging their respective paths to success. Of course, they won't be able to avoid the spotlight simply because of who their father was.
Paris is following in Michael's footsteps
For Paris, this works out in her favor as she has chosen to pursue a career in the entertainment industry. According to a source through People magazine, the 21-year-old is a lover of music, much like her dad.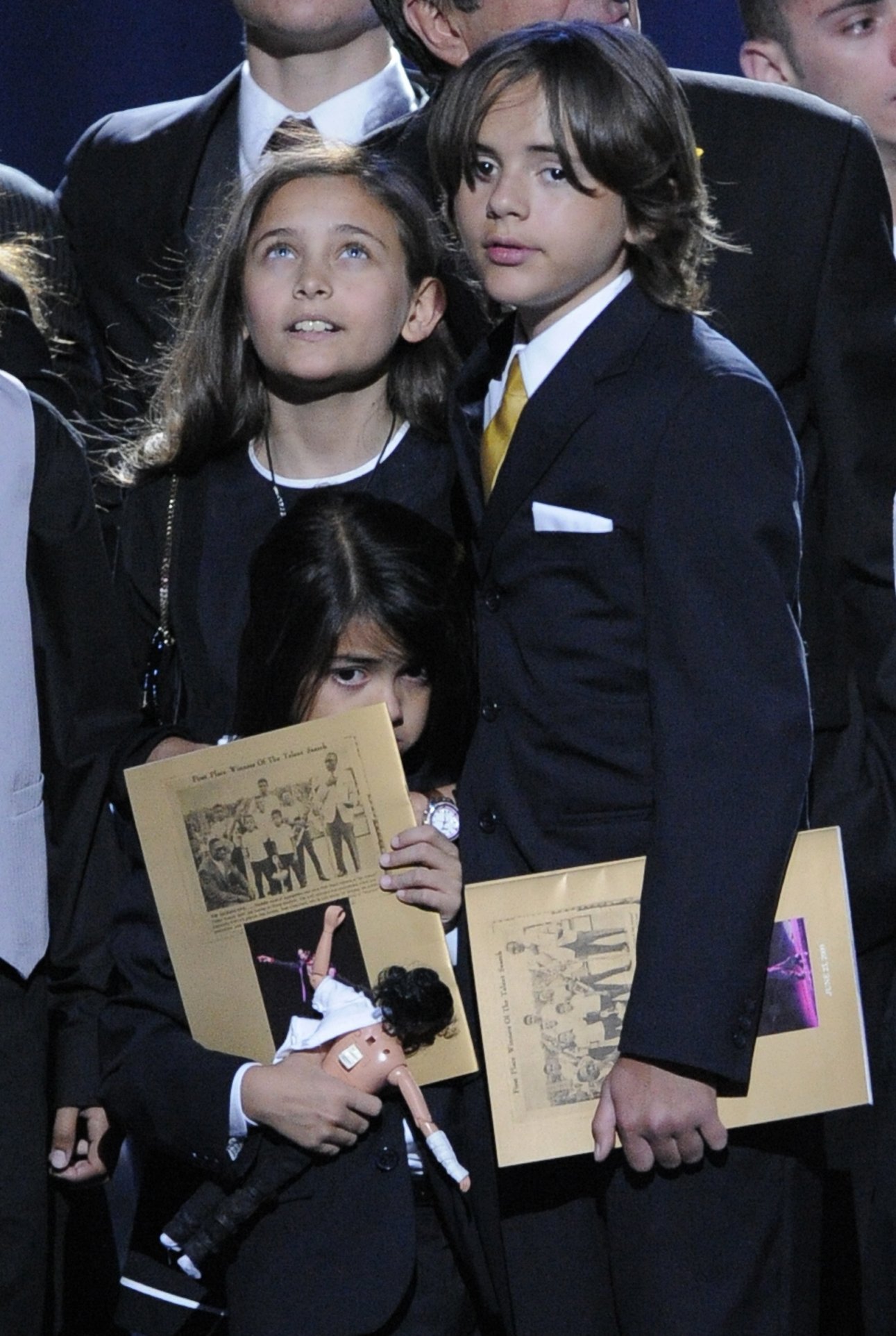 Paris, Prince and Bigi Jackson attend the memorial of their father Michael Jackson in 2009 | Photo: Getty Images
"She is very excited about creating music," the source revealed. Paris is part of a band called Soundflowers along with her boyfriend Gabriel Glenn. The source said she's looking to do more gigs with them.
Paris has also done modeling work in the past, securing a contract in 2017. Another source for the outlet said she is "busy with work and doing well." However, the young adult has had difficulties in the past.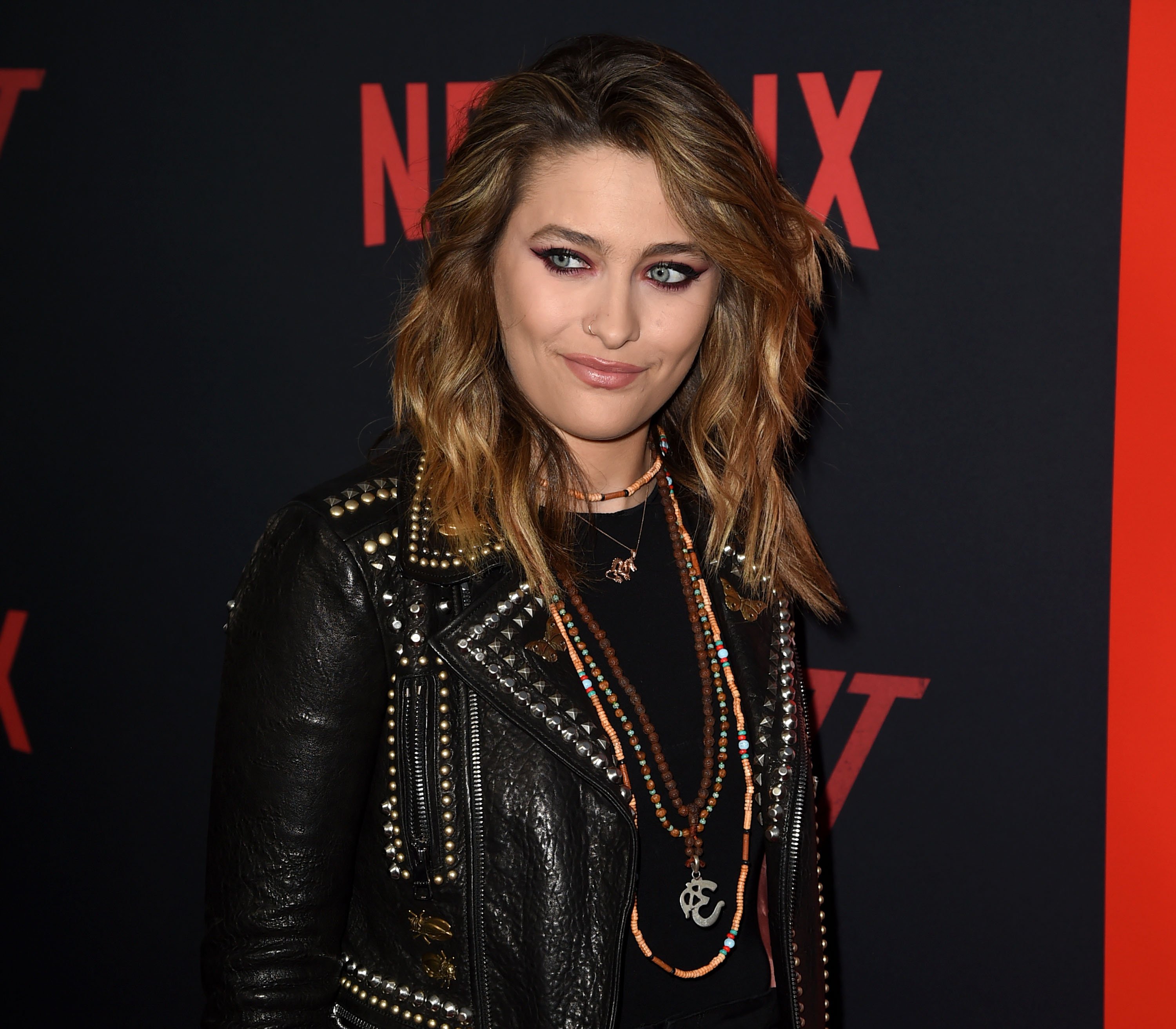 Paris Jackson attends Netflix's "Dirt" event in March 2019 | Photo: Getty Images
She's struggled with anxiety and depression
Unconfirmed reports emerged in March that Paris attempted suicide following the release of the controversial document "Leaving Neverland." The recent source said that it was "difficult for her to deal with" the negativity.
The movie, which came out in January, focused on stories from accusers who claimed that Michael abused them when they were children. Michael denied all such accusations before his untimely death.
Paris did address the suicide allegations, saying it never happened. The source said she has been able to "peacefully focus on herself" throughout the last two months.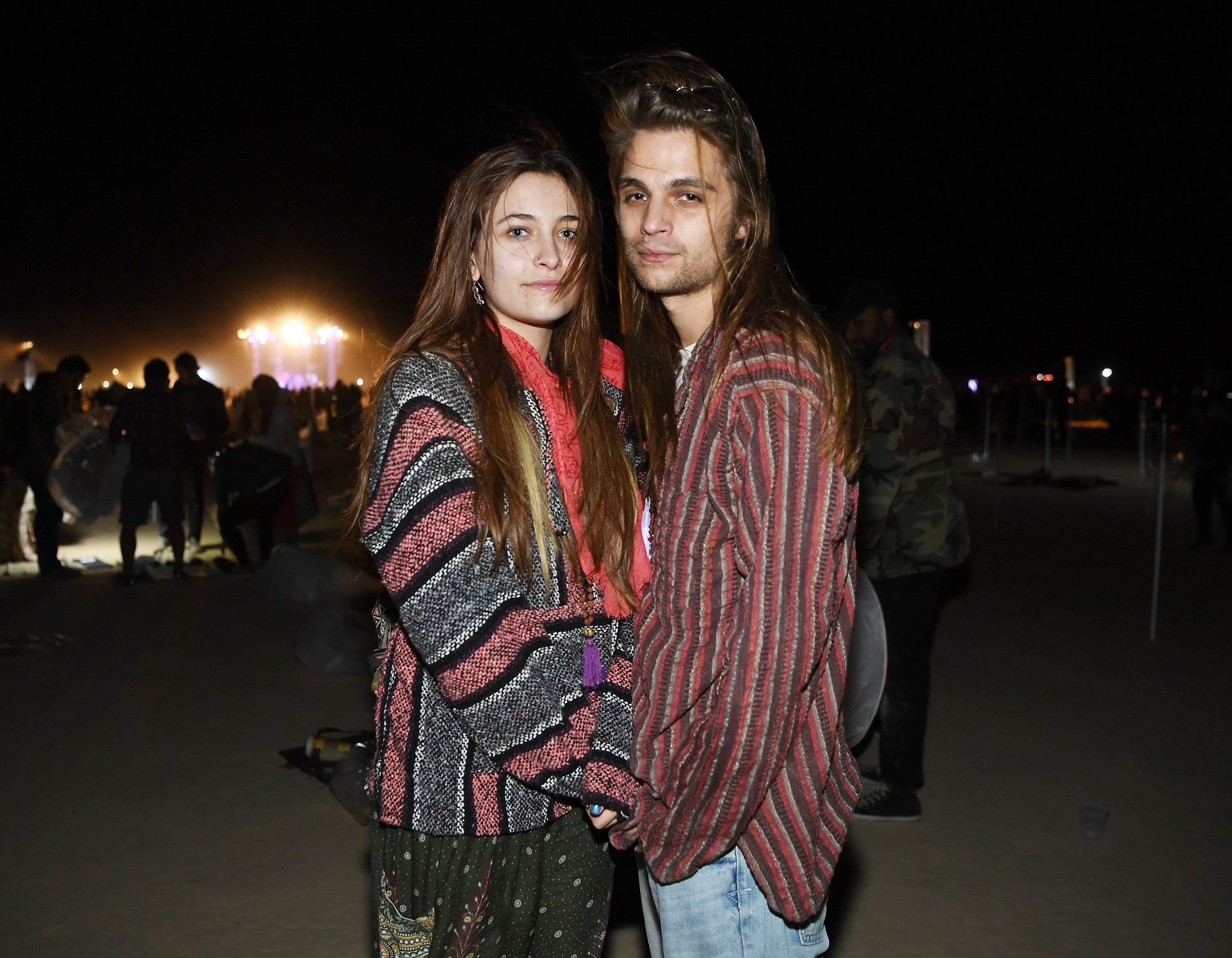 Paris Jackson and her boyfriend Gabriel Glenn attend Rise Lantern festival | Photo: Getty Images
She confirmed at least one suicide attempt
Prior to the recent reports, Paris admitted herself into a treatment facility at the start of this year. A source at the time said it was to "aid in her wellness plan" after a busy year.
The source insisted that no particular incident led to her going to the facility. Paris spoke out on social media: "Yes i've taken a break from work and social media and my phone because it can be too much sometimes, and everyone deserves a break, but i am happy and healthy and feeling better than ever!"
The situation followed Paris' past revelations where she admitted that she did have anxiety and depression issues and endured a sexual assault in her teens. At 15, she attempted suicide and was hospitalized.
Prince just completed college
Meanwhile, Prince, 22, is also on the up and up. He just graduated from Loyola Marymount University with a degree in Business Administration. Sharing the news online, Prince disclosed he graduated Cum Laude with a focus on entrepreneurship.
Several family members were present for his graduation, including cousins TJ, Taryll and Taj Jackson. Grandmother Katherine Jackson also attended, posing for a picture in a wheelchair with her grandson.
But his heart is set elsewhere
Despite his studies in school, a People source said he is hoping to get into directing and producing. The source described Prince as "charismatic and well-spoken" as well as "easy-going." We're sure Prince's girlfriend appreciates those traits as much as anyone else would.
The two were recently spotted attending the Los Angeles Dodgers Foundation Blue Diamond Gala earlier this month. They posed together on the blue carpet in a white dress and blue suit ensemble.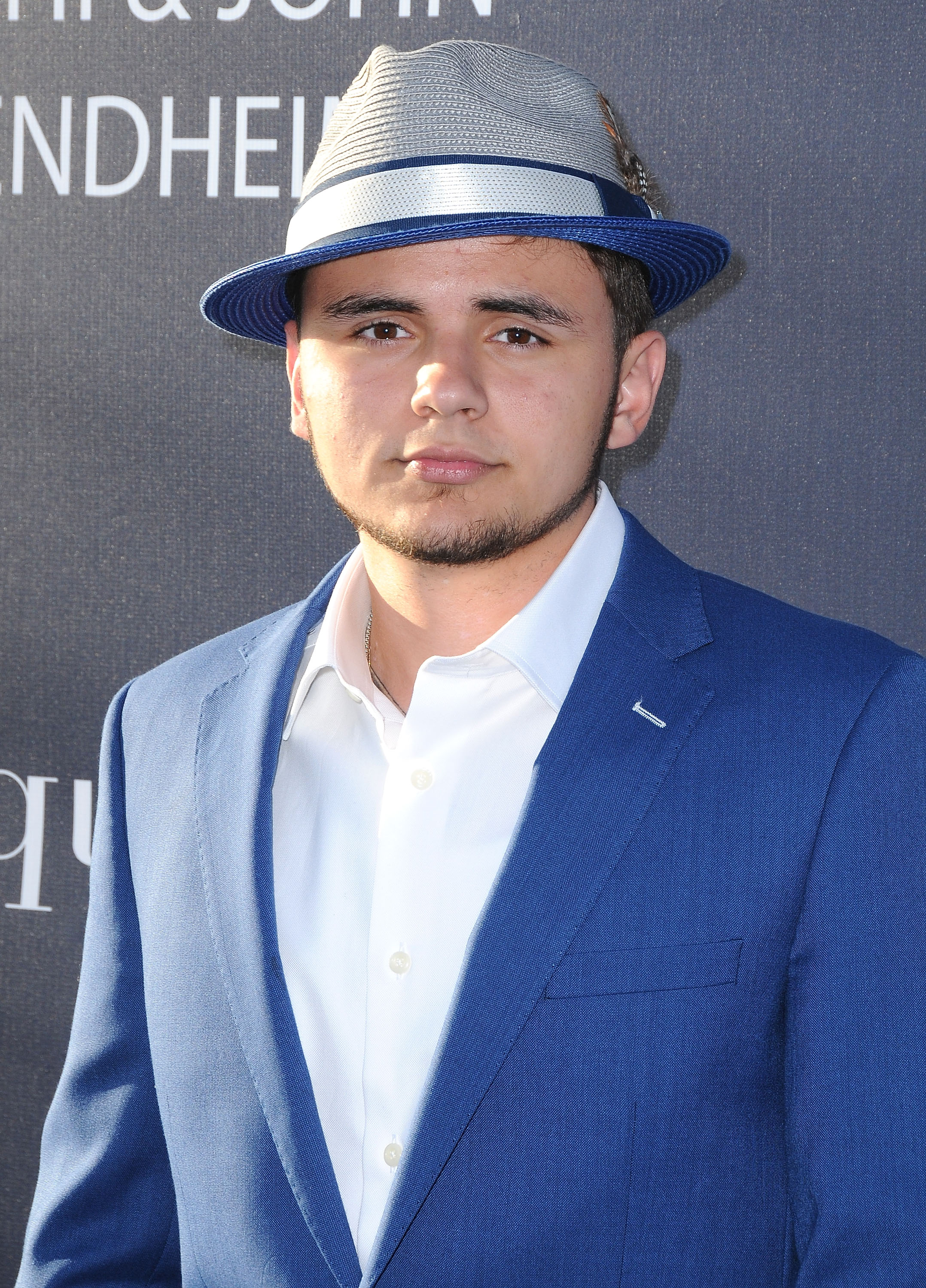 Prince Jackson attends the Los Angeles Dodgers Foundation Blue Diamond Gala in June 2019 | Photo: Getty Images
Prince has never disclosed the name of his partner, but outlets identified her as Molly Schirmang. He spoke of the two's relationship in October last year, saying that they "balance each other out."
Prince and his brother have a project together
Another person who is close to Prince is his younger brother, 17-year-old Bigi, who went by the name "Blanket" before 2015. One source said that the brothers are "best friends."
This may be so since the two just started a new Youtube channel together where they plan to give movie reviews. Their first video featured cousin Taj and guest host James Sutherland.
Bigi has remained on the quieter side of things. He goes to Los Angeles' Buckley School and is reportedly a fan of sci-fi, video games, and martial arts.
Bigi rarely enters the spotlight
He is rarely photographed but was pictured alongside his brother during graduation. Both of the boys wear their hair long, with Bigi's falling a little longer to below his chin.
Bigi also made an appearance in December 2018 when he stepped out to go shopping at Barnes & Noble. Fans of the late Michael were happy to see how much he'd grown.
Wearing a Spider-man shirt, black shorts, and grey sneakers, he revealed his love for reading by collecting a few books. It's great to see that he's not allowing the media to keep him locked away.
In fact, it's wonderful to see all of Michael's children making their way in the world despite the continuous attention of the media. We hope that they go on thriving and overcoming the horrendous loss of their father.
Please fill in your e-mail so we can share with you our top stories!