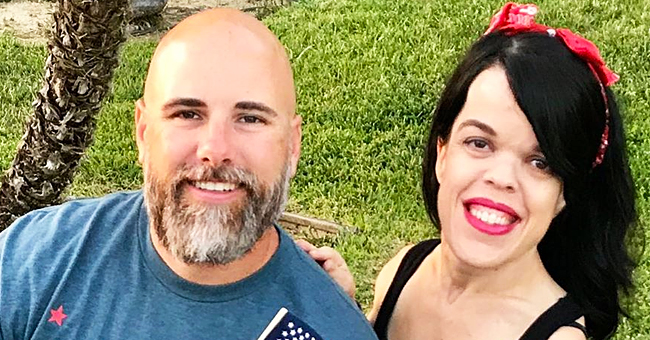 instagram.com/briana.renee
Briana Renee of 'Little Women: LA' Shared Photos with Her Kids and Rumored New Boyfriend

"Little Women: LA" star, Briana Renee left fans stunned after she took to social media to share intimate pictures of her rumored lover.
Briana has had the internet abuzz as news of her marriage to Matt Grundhoffer getting destroyed hit the media. The messy proceedings made rumours of Briana being in a new relationship, one that was warmly welcomed by fans.
FANS ARE DELIGHTED THAT BRIANA HAS A NEW LOVER
Since early last month, the reality star has shared photos of her rumoured boyfriend, Tim Manning via Instagram. One particularly charming photo of herself and Manning dates back to July 5. It features the pair comfortably dressed and sitting in the grass as they posed for the picture.
Briana wore a little black dress and looked like a woman in love as she leaned against Manning. The post also included a picture of Briana and her two adorable children, Leiana and Maverick, looking picture perfect. The first shot is, however, captivating as Briana wrote in her caption:
"Hope y'all had the happiest and safest # 4thofjuly! #blessed #myloves #hesakeeper."
The comments section was lit up with several comments from fans who expressed support for the bidding relationship. One fan, @xo_mami42 wrote:
"Congratulations on your new boo hope he treats you like a queen. Briana God bless."
Another @carlito0209 commented:
"Congrats! You look so happy and beautiful! He's a keeper."
SOME GOOD RIDDANCE
News of Briana's new man comes a little over a year after she filed for divorce from Grundhoffer, who had also featured in "Little Women: LA." The relationship which produced little Maverick Jax, one of Briana's two children, turned terrible with Grundhoffer's drunken episodes and infidelity.
It quickly became fodder for the media and ultimately resulted in the pair's separation in 2018. Everyone seems relieved to hear that Grundhoffer has been booted out of Briana's life.
About their separation, Briana wrote that she is now taking time out to focus on "being the best mama." To do that, she even made her exit from Lifetime's "Little Women: LA," but it all seems to have been the right decision.
Going by the gorgeous pictures of herself and her sweet offsprings on Instagram, Briana is living up to being a model parent. All fans want to know now is if she will be making a comeback on television anytime soon.
Please fill in your e-mail so we can share with you our top stories!