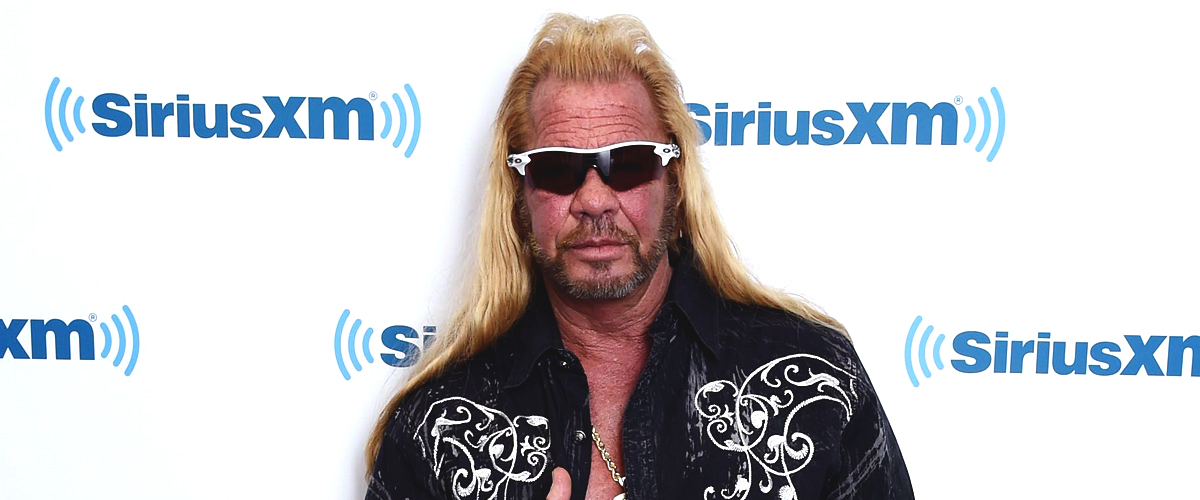 Getty images
Dog the Bounty Hunter Spotted with a Woman at Italian Restaurant Months after Beth's Death
Famous American bounty hunter, Duane Chapman has set the internet abuzz after reports of him out on a date with an unknown woman surfaced.
Till now, Duane has been the recipient of mass pity and grief as he mounted the loss of his wife of many years, Beth Chapman.
Things have suddenly taken a sharp turn as paparazzi spotted the famous reality star enjoying a night out with a woman who remains unidentified.
CHAPMAN SPOTTED ON A DATE
Pictures of the pair happily chatting away as they ate in an Italian restaurant have now become a hot issue online. While it is not exactly unusual to see Duane on a date, it is the fact that it comes just a few months after Beth's demise that has many in shock.
His tight-knit bond with Beth, who died from complications of throat cancer, is not even news anymore. Duane and Beth were married for 13 years and all through that, they were recognized as one of the most popular reality TV couples.
It is why Duane's recent spotting with this "mystery" woman has left many shaken and wondering if there could be much more to it. The Daily Mail reports that the sighting was on Saturday and happened somewhere in Los Angeles. The father of twelve was recognizable by his signature long blond mullet and sports sunglasses, which he wore on his head.
He also reportedly wore a blue short-sleeve button-down shirt as he sat outside with his lovely date. It appeared that Duane and the woman, who wore a chevron-print dress, were waiting for his bodyguard/driver to pick them up.
The unknown woman brought the look to a perfect finish with her brunette locks flowing past her shoulders, a pair of silver strappy stilettos, and a matching silver handbag.
THE MYSTERY WOMAN
When Duane's bodyguard finally arrived, the pair were driven to a gas station, where the bodyguard and the mystery woman got out for a little shopping while Duane stayed back in the car.
They then reportedly made a return to Duane's hotel, where his date also apparently spent the night. It, however, remains unconfirmed whether the woman slept over at Duane's or she had a room of her own.
The one thing that remains certain, however, is that netizens will not be pleased with the news because of well, the obvious – he should be in mourning.
"NO ONE CAN REPLACE HER IN HIS HEART" – BONNIE CHAPMAN
On July 15, Bonnie, who is the product of Duane and Beth's relationship, shared that even long after her death, Beth is still sorely missed. The youngster further disclosed that she couldn't picture her famous dad remarrying.
That seemed accurate because Duane's grief was quite obvious, this new sighting has, however, raised suspicions. Now, netizens can only wait while hoping for comments from Duane.
Please fill in your e-mail so we can share with you our top stories!