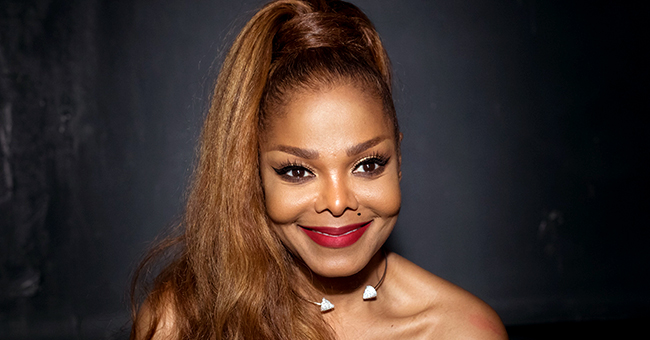 Getty Images
Janet Jackson Reveals She Doesn't Have a Nanny to Help with Son Eissa

Janet Jackson opens up about the struggle of being a single mother without a nanny to assist her. "I do it all myself," she admits in spite of her busy work schedule.
She's 53 and still in the midst of her Las Vegas residency, yet Janet Jackson admits she doesn't have a nanny for her two-year-old son, Eissa.
ON HER OWN
"I do it all myself," the mother-of-one admitted in an interview with Stellar Magazine where she also describes being a working mother to be a challenge.
The singer confesses she does get help during times when she has to work but at the end of the day it's just her and Eissa.
"Of course, when I'm working someone watches him, but it's my baby and me," she said.
SLOWING DOWN FOR EISSA
Currently, at the tail end of her Las Vegas stint which ends later this month, Janet previously revealed she cut down on rehearsal hours just to be with her son whose father is her ex-boyfriend, Wissam Al Mana. She explained,
"I've slowed down a great deal. I don't rehearse as many hours as I used to because of being with my baby. My days have been cut in half so I can spend that time with him."
INSPIRED BY HER SON
Often dubbed a "superwoman" by friends which she humbly denies, Janet believes what she registers is the result of the motivation she derives from her child.
"I think what they are seeing is the energy and that extra drive I'm getting from the inspiration of Eissa," she told The Sunday Times in June.
This is also the reason why the concert performer thanked her son during her acceptance speech when she was inducted to the Rock & Roll Hall of Fame.
"He wakes me up every single morning singing his own melodies," she said in March. "I want you to know that you are my heart, you are my life, and you have shown me the meaning of real, unconditional love. Mama loves you, Eissa."
What a joy it must be for the singer to come home to the loving arms of her son. Without a nanny, their bond must be strong.
Please fill in your e-mail so we can share with you our top stories!