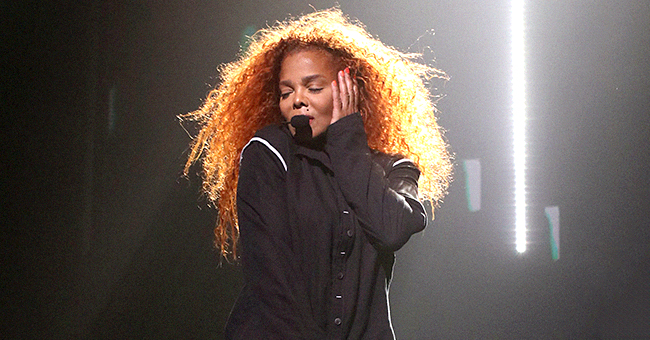 Getty Images
Janet Jackson, 53, makes her Las Vegas residency debut
Janet Jackson set fire at the opening night of her Las Vegas residency. The 53-year-old showcased her unmatched prowess and well-toned figure on stage as she delivered her hits to a sold-out crowd.
Seeing the clips from Janet Jackson's opening night for her Las Vegas residency, we forget that she's 53 years old and has been in the industry for close to five decades. She's still in her element!
BRIMMING WITH ENERGY
Janet debuted her two-week Las Vegas stint with a bang performing to a full house at the Park Theatre in MGM on Friday, the day after her birthday. The sell-out show which is part of her "Metamorphosis" tour featured the Grammy winner blasting her way on stage and entertaining over 5,200 guests with her numerous hits.
Janet's energy brimmed as she mastered her choreography accompanied by her 14-member dance crew. Her audience which included Queen Latifah and rapper Eve were also treated to a play of colors through her eye-catching costumes, laser lights, and colorful visuals.
Janet proved she was still in top form looking well-toned and displaying a seemingly endless amount of energy.
FULL CIRCLE
Thirty minutes into the 90-minute concert, Janet delighted in a wave of applause and cheers that left her standing silently for at least two minutes, allowing it all to sink in. She thanked her fans after and recalled the first time she took the stage in Vegas with her brothers. It was 46 years ago at the MGM Grand Hotel.
"It's amazing how things come back full circle," she said.
NO SIGN OF AGING
Janet proved she was still in top form looking well-toned and displaying a seemingly endless amount of energy. There was no reason to believe she had just given birth to her first child two years ago.
Ahead of her show, Janet dared her followers in Vegas on Instagram with the question, "Vegas, are U ready for me?" and shared a promotional image of her performing with her dancer. She also proudly announced that three more dates were added to her original schedule of shows.
BOMBSHELL REVELATION
News of Janet's opening night comes in the heels of her surprise admission that Stevie Wonder is her cousin. She revealed this during her interview with BBC radio where she explained that her ties to the iconic singer come from her mother's side.
This isn't the first time Janet mentioned this bit of trivia. In fact, in 2011, she referred to Stevie as her cousin when she introduced him at the NAACP Awards. However, none of her family members have ever spoken about this affinity and neither has Stevie which raised doubts on whether it was true.
Please fill in your e-mail so we can share with you our top stories!