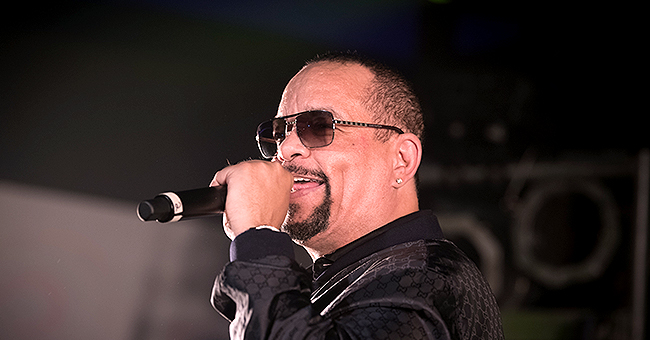 Getty Images
Ice-T's Daughter Is a Curly-Haired Angel in New Photo with Father
No matter how busy they get or where their careers take them, Ice-T and Coco Austin always make time for their precious three-year-old daughter, Chanel Nicole.
After 14 years of marriage, Austin and Ice-T welcomed their first child together. With a following of almost half on million on Instagram, Chanel is known for looking just like her mother.
They travel the world together, go shopping together and she even brings her to work.
Chanel is clearly the apple of her parent's eye. Austin couldn't help but share her excitement about having a daughter she can dote on. She tells ET:
"I mean, [she's] like my real-life doll. I get to dress her up and we get to match all day."
But like any parent, Austin has her concerns about raising her child in the limelight. When Chanel was just four months, she hoped her daughter would take a different path than hers. She tells Parents Magazine:
"It's going to be hard because I'm probably going to have a camera in her face and she's going to learn how to model but at the same I don't want her to focus on that as a career. I want her to do something that I couldn't do."
Chanel is known for being her mother's "mini-me" because they are usually appearing in public wearing perfectly coordinated outfits.
However, upon closer inspection, fans couldn't help but notice how much the father-daughter duo look alike. Ice-T shared a picture with his daughter and captioned it:
"Out chillin with my Favorite Girl.. @babychanelnicole."
The uncanny resemblance has fans calling Chanel her father's "twin." With over 20,000 likes on the first day. Fans are clearly smitten with the picture of Ice-T's "favourite girl."

Fans react to picture of Ice and Chanel | Instagram

Fans react to picture of Ice and Chanel | Instagram

Fans react to picture of Ice and Chanel | Instagram
The father of three has always admitted that Chanel has him wrapped around her little finger:
"I mean, she has absolute control over me," he tells ET. "I can't lie. I mean, she's so cute and she's really smart."
Traveling with her parents everywhere they go, Chanel is going to pick up a thing or two about being a star. She has already mastered a signature pose that she regularly flashes for her Instagram followers.
Please fill in your e-mail so we can share with you our top stories!