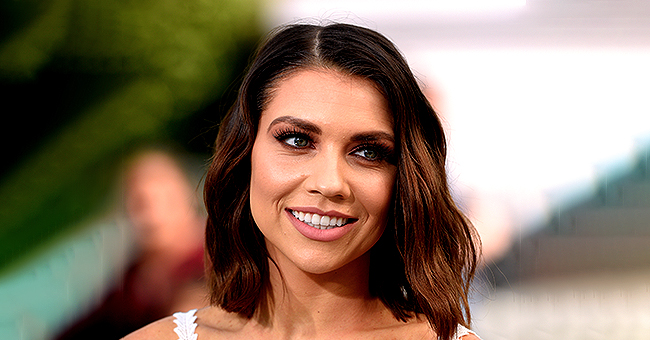 Getty Images
Jenna Johnson's Fans Say She Would Be a Great Mother after Seeing a New Photo with Her 3 Nephews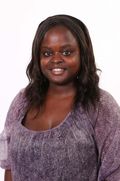 Jenna Johnson looks radiant as she poses with her nephews on a beach. Fans say she's ready for motherhood.
In a picture with her three nephews, fans got a glimpse of what made Valentin Chmerkovskiy fall in love with his wife.
The professional dancers met on the set of Dancing With the Stars (DTWS) in 2015. After a few years of dating on and off they eventually married in April 2019.
In a recent post on Instagram, Johnson looks effortless as she stands on a beach, surrounded by her adorable nephews. The doting aunt simply captures the moment:
"Aunt duties."
In 2018, Val Chmerkovskiy couldn't help but gush about what made him fall in love with his then-fiancé, Johnson.
"I knew Jenna was the one when I saw how close she is with her family and how she interacts with her nieces and nephews."
If Chmerkovskiy found himself smitten over precious family moments, this image on the beach must be a reminder of what made him in fall in love with her.
The couple who do not have children yet sent fans into a frenzy, over the picture-perfect moment. Many people were commenting on how maternal Johnson looks with her nephews.

Fans react to Jenna Johnson's day at the beach with her three nephews | Instagram

Fans react to Jenna Johnson's day at the beach with her three nephews | Instagram

Fans react to Jenna Johnson's day at the beach with her three nephews | Instagram
The newlyweds have not made official announcements about having children anytime soon. But they have both made it known publically that they look forward to becoming parents.
Johnson's pose on the beach not only celebrates family. But it also sends a body-positive message to women who normally shy away from sharing bikini pictures.
Since losing weight a few months ago, Johnson has become more confident in posting bikini pictures publically.
She shared her story of dealing with insecurities and overcoming them by embracing a more positive mental outlook. Part of her message on Instagram reads:
"The girl on the right decided to embrace herself. Accepted her insecurities. Loved her acne! Doesn't wear makeup 90% of the time. Opened up. Took charge of her life and her identity. Blocked out the bullies and the critics who don't know her. Tries everyday to love herself and know her worth!!"
Johnson calls this new outlook on life "Brain Positivity," and judging by the smile she had while enjoying the beach; her physical and mental state look like they are positively glowing.
Please fill in your e-mail so we can share with you our top stories!