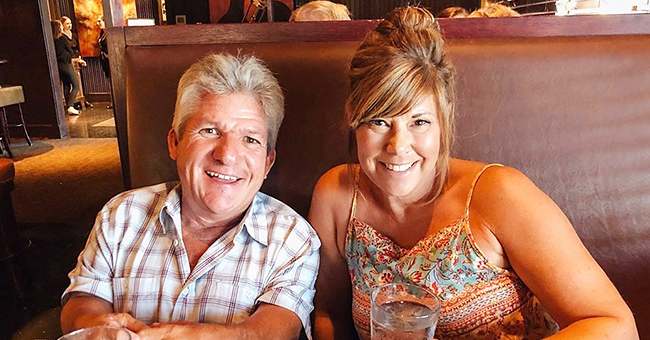 instagram.com/carynchandler1
Matt Roloff Enjoys 'a Nice Leisure Sunday' with Girlfriend Caryn Chandler in New Photos
Matt Roloff is still incredibly in love with his girlfriend, Caryn Chandler. In new photos posted to his Instagram, the two beamed as they spent a leisure day together.
Matt Roloff and Caryn Chandler have been going strong for over three years, and they still can't get enough of each other. They spend most of their free time together, as evidenced in their social media posts.
SOMETIMES THEY TAKE A DAY OFF TO DO NOTHING BUT HAVE FUN
In new photos on Instagram, Matt and Caryn spent a beautiful leisure day together. In the first, the couple dressed casually; the LPBW star went for a red polo shirt while his lady love wore what appeared to be a black dress, a brown hat, sunglasses, and fashion jewelry.
In the second photo, the two beamed while sitting for dinner at a nice restaurant, with a natural setting. Matt revealed in the caption that they've been on a road trip to Bend, Oregon, and not even what he called, "The pesky summer thunderstorm," could spoil their fun.
MATT AND CARYN ARE HAPPY AND LIVING IN BLISS
The TV star is known for enjoying moments with the mum-of-one, and in July, he went out of his way to surprise her while she was away on a mother-daughter cruise with her child, Brittney. The Roloff patriarch went to Cabo San Lucas to wait for Caryn's ship to port, and the lovebirds got to spend the day together.
Matt and his former assistant started dating after his marriage with Amy Roloff ended. He shares four children with his ex and two grandchildren and still lives on the Roloff Farms after he got Amy to sell her part of it to him.
DID MATT CHANGE THE NAME OF THE ROLOFF FARMS?
The TV personality recently started a debate online on the state of the name of the farm after he referred to it as "Matt Roloff Farms" in an Instagram post.
Fans of the family and their reality show weighed in what they think should happen concerning the name. They asked that it remains the same, at least for the sake of Matt's children and grandchildren.
The TV star has not spoken out on the supposed name change, but since he decided not to sell the farm, it's unlikely that he would change the name of a property his family has owned for years.
Please fill in your e-mail so we can share with you our top stories!