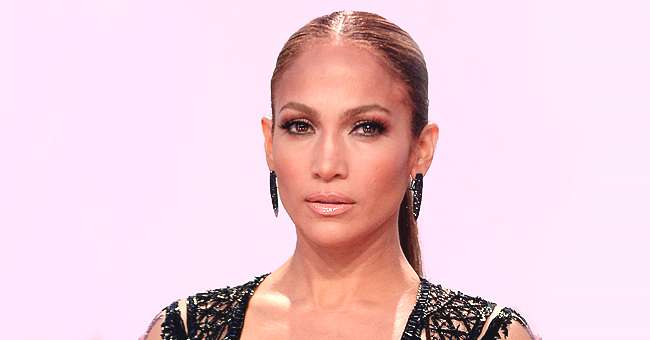 Getty Images
Jennifer Lopez Mourns the Death of Her Aunt Rose in an Emotional Post
Tragedy hits as famous American actress and singer, Jennifer Lopez, mourns the demise of a close relative.
Popular actress, Jennifer Lopez grieves as she announces news of the demise of her beloved aunt Rose via her Instagram page.
The announcement came on Tuesday after she attended the funeral, accompanied by other family members. The 50-year-old mother of two shared a heartrending collection of pictures of Rose.
The collection is a couple of pictures including throwbacks and recent photos of Rose surrounded by family. It also included a short video clip which featured her aunt attempting to dance to one of her songs.
The post was captioned with a lengthy tribute to her deceased aunt, who she praised for teaching her to grow up to be "independent and unafraid of life." She wrote:
"Today we lay to rest my Titi Rose... we will lay her next to our beloved uncle, as was her wish, who were married their whole lives and had three beautiful daughters."
Another part of her lengthy caption reads:
"I love you Titi; I am glad you and Tio are together again! Say hi to grandma and Titi Myrza. I love you all forever. I carry your strength and love with me always. We will make all of you proud."
The tribute had fans of the talented actress expressing grief and offering support and condolences in the comments section. A fan wrote:
"Sorry for your loss May she R.I.P. of strength to you and your entire family FLY HIGH to Gods Home."
This death would not be the first that J-Lo witnessed as earlier in 2013 she mourned the death of her lesbian aunt. In an interview with Entertainment Tonight, Jennifer Lopez spoke about her lesbian aunt's demise as she discussed the themes of A.B.C. Family's drama "The Fosters."
In the interview, she also revealed how the relationship they'd shared played a significant role in her decision to sign on as the executive producer of the A.B.C. drama. Lopez stated:
"I had an aunt who was gay, and I lived with her, and I loved her. She just passed away from cancer, and I thought of her often when I was thinking of taking on this project and the prejudices that she faced."
"The Fosters" aired on A.B.C. family from June 3, 2013, until June 6, 2018.
Please fill in your e-mail so we can share with you our top stories!