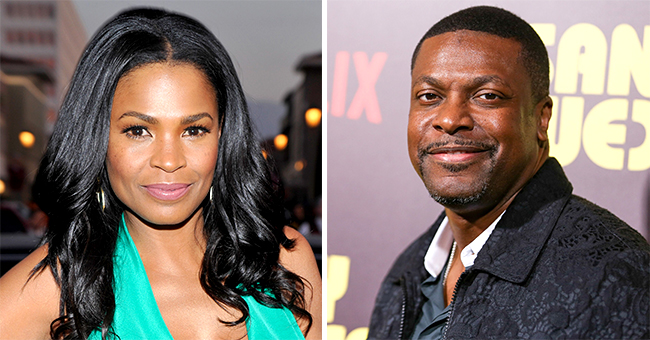 Getty Images
Nia Long 'Bragged' about Her New Car to Chris Tucker, Years Later While on Date He Got Payback
Beautiful actress, Nia Long revealed that she had a funny date moment with her co-actor, Chris Tucker. Having mocked him previously about having a better car, she came back to eat her words years later.
Nia Long is renowned for her roles in some of the popular series and movies such as "Fresh Prince of Bel-Air," "Empire," "Soul Food," "Big Momma's House," and "Friday." She, however, had a funny date moment with one of her co-stars in the movie, "Friday."
"a blind date which Nia described as the worst date ever"
CHRIS TUCKER'S REVENGE
While on an interview with AV/TV Club, 48-year-old Nia Long narrated how actor, Chris Tucker had an act of sweet revenge on her. The actress explained that back when they were shooting for the movie, "Friday," she made jest of Chris' car because she was driving a new and better car.
It happened that both of them met on the freeway, Nia in her brand new BMW, and Chris in his old Hootie, which had a broken window. Nia then waves and honks at Chris.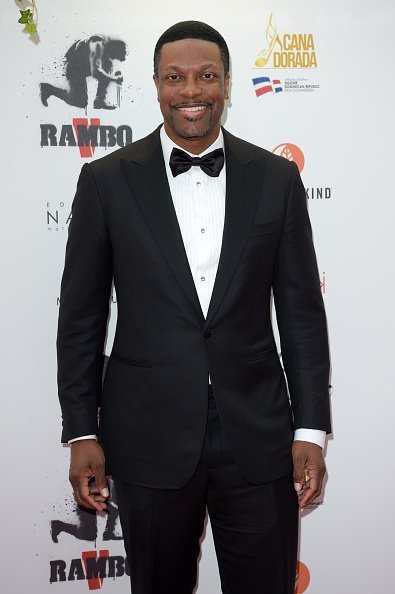 Chris Tucker attends Millennium Media dinner and cocktail reception in honor of Sylvester Stallone on May 24, 2019 in Cannes | Photo: Getty Images
When they met at work, Chris walked up to her and joked that he would want to be just like her when he grew up. Fast forward to some years later, and the pair meet again, but this time on a date.
This time, Chris Tucker has made a name for himself, and also made over a hundred million bucks. That fame and wealth reflected in the car he came to the date with, a Phantom Rolls-Royce, one which Nia even struggled to open the door to.
At that juncture, Nia had fully realized the reversal in roles and asked Chris Tucker this question: "Oh, you want to be like me?" before she went on to say that the tables have turned.
NIA LONG'S DATE WITH CHRIS ROCK
Chris Tucker isn't the only "Chris" that Nia has gone on a date with. The actress once went on a date with ace comedian, Chris Rock, which turned out disastrous at the end.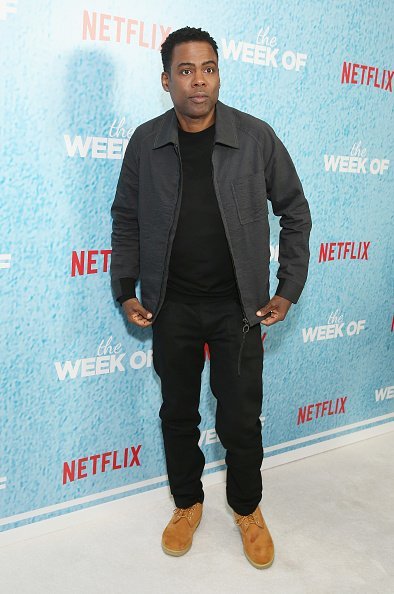 Chris Rock attends the World Premiere of the Netflix film "The Week Of" at AMC Loews Lincoln Square 13 | Photo: Getty Images
The pair went on a blind date which Nia described as the worst date ever. She revealed that Chris Rock gave her a wrong number at the end of the date, which wasn't enjoyable either. That act pissed her off, but Chris had a reason for doing so.
The comedian explained that he was turned off by Nia's reply when he asked her if she was seeing anyone. The actress replied by saying she wasn't seeing anyone but knew where to get some [expletive] if she needed it. A savage reply which the comedian didn't fancy.
That was a long time ago, as Nia and Chris Rock are now cool with each other. Nia Long is in a relationship with longtime fiancé, Ime Udoka, with whom she shares a son.
Please fill in your e-mail so we can share with you our top stories!