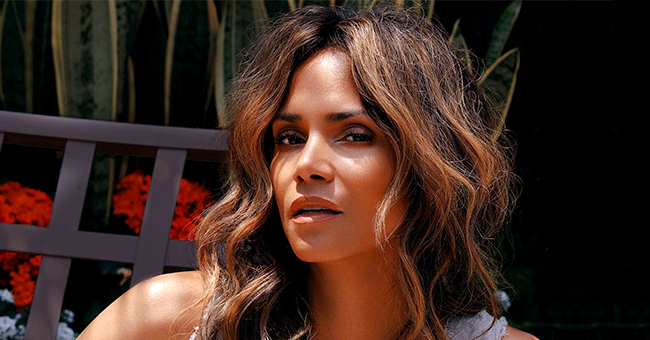 Instagram/halleberry
Halle Berry, 53, Stuns with Her Youthful Beauty in Simple Sleeveless Dress (Photo)

Halle Berry proves she looks nothing her age in a photo of her in a simple breezy dress that she accessorized with native accessories.
At first glance, people would never think Halle Berry is 53-years-old. In fact, the actress looks nothing her age, and this translates even in the way she dresses.
On Instagram, she shared a photo of herself sitting on a lounge chair in a garden, dressed in a casual v-neck linen strip dress, which she accessorized with shark teeth necklaces. Her highlighted hair was left in loose messy curls, as she wore dark eye makeup and nude lipstick to complete her look.
On Halle's Ageless Beauty
This photo and the many others she posts on social media is proof that Berry seems to be aging backward. In the past two decades, her skin has remained flawless, her figure has remained fit, and even the way she dresses seems to be adapting to the times.
Needless to say, Halle could definitely pass off as someone in her late 20s or 30s.
However, it's not just her physical appearance that has remained the same through the years, but even her attitude.
Despite being a globally-known actress, Halle Berry remains to have a kind heart and this shows in the way she treats other people.
On Halle's Beautiful Heart
During the premiere of her latest movie "John Wick 3," two black journalists were brushed off by the film's publicist. Noticing this, Halle decided to stay with the black journalists and have them interview her so that they wouldn't get left out.
According to Emerald Marie of "Where is the Buzz TV," she looked at her and fellow Black reporter Lamar Dawson, saying:
"I can't skip my brother and my sister."
Before what happened, Emerald shared that the film's publicist rejected her because there was "no more time for interviews." However, it was Berry herself who wanted to be interviewed by her brother and sister, and that made all the difference for the two reporters.
Please fill in your e-mail so we can share with you our top stories!