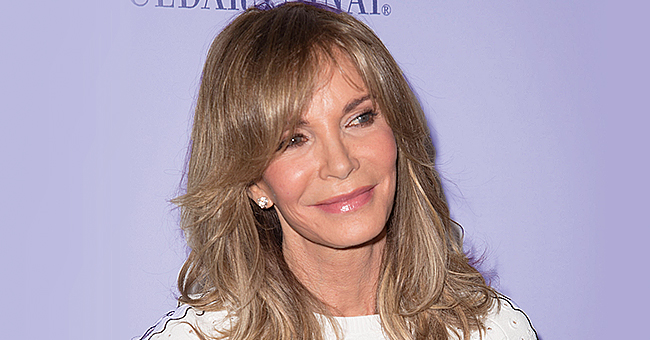 Getty Images
Jaclyn Smith's Angelic Granddaughters 'Make Her World Go Round'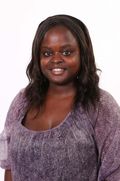 'Charlie's Angels' star and fashion mogul, Jaclyn Smith dotes on her two granddaughters in sweet family picture.
Jaclyn Smith is infamous for her role as detective Kelly Garrett in the 1970's hit television show, "Charlie's Angels." She was part of the original cast and starred alongside Kate Jackson and Farrah Fawcett.
Now 73-years-old Smith has had a lustrous career in Hollywood as an actress, staring in his such as "Kaleidoscope" (1990) and the television movie, "The Night They Saved Christmas" (1984).
The one thing this celebrated star takes the most pride in, is her family. Smith has two children with her ex-husband Anthony Richmond; Spencer Margaret Richmond and Gaston Richmond.
In 2016, she welcomed Bea, her first grandchild from her daughter, Spencer. A few months ago she welcomed her second grandchild, Olivia Rose.
When talking about being a grandmother, she tells PEOPLE:
"The love that you have for your children, it's like 'Oh my God. But this is even bigger — there are no words."
Recently, she shared a picture embracing her two granddaughters, the doting grandmother writes:
"My sweet girls! They make my world go round."
Bea and Olivia look adorable as they stare into each other eyes while their grandmother craddles them in her arms.
Being a mother a grandmother has not slowed Smith down. She is also a fashion mogul. For over thirty years she has been designing clothes, sheets and shoes, as part of her fashion line with Kmart. She tells CBS News:
"I was the first celebrity brand in Kmart."
The Jaclyn Smith clothing line is a brand she made sure to involve her family in. Her daughter, Spencer, works with her on the collection. Reflecting on working with her daughter she says:
"She made me better and I made her better. She has a very sensitive and critical eye and she just won't go with it if she doesn't like it. She stepped up my game in this area. Her research that she did was fascinating."
The birth of her granddaughter, Bea inspired the mother-daughter duo to create a baby collection for Kmart, named after her daughter Spencer.
Diversifying her collection from women's clothing to a line of baby clothes is smart move to keep her fashion empire on Kmart shelves. Given the current economic situation, many discount chains like Kmart are facing uncertain futures. The baby line inspired by Smith's grandchildren could be what her collection needs to keep going into the next generation.
Please fill in your e-mail so we can share with you our top stories!