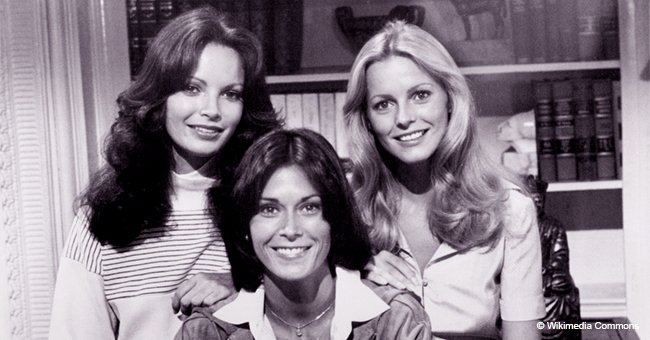 'Charlie's Angels' stars reunite after 38 years, but they look like 'no time has passed'
"Charlie's Angels" stars are back. Co-stars Jaclyn Smith and Cheryl Ladd, gave their fans a delightful surprise by coming together 38 years after wrapping up the show.
At the end of many movie projects, co-stars are known to go their separate ways. But it's usually good news for fans to see their favorite co-stars come together in real life. Lovers of "Charlie's Angels" felt this joy this February when two of the movie's co-stars reunited after so many years.
The two Hollywood actresses had given their fans a delightful surprise when Smith posted a photo of herself and Ladd on Instagram.
"With my sweet friend, Cheryl Ladd. No time has past when we are together," — Smith captioned the image.
The two iconic stars looked extremely ageless and radiant as they smiled sweetly in the photo. Smith rocked a cream sweater and a brown camel coat while Cheryl wore a beige turtle-necked top and a black blazer.
This evidence of reunion got their fans excited as it's been 38 years since they both appeared in the movie as the characters, Kris Munroe and Kelly Garrett, respectively.
"Charlie's Angels" covers the lives of beautiful women who were caught up in private investigation cases provided by a mysterious benefactor, Charlie Townsend.
The show ended after five seasons, and as always, the stars moved on with their lives. After leaving the show, they did well out there; they gathered an impressive amount of success.
While the movie was initially kicked against due to its strong feminist nature - it was an all-female cast, it was later widely accepted.
Even ABC network executives never supported the idea of three female leads in an action series. They had deemed it the worst idea they've ever heard.
However, in two months, the show had gathered over half of all television viewers during its time slot. That's huge.
'Charlie's Angels' really did shoot it's stars into the limelight. It is safe to say that Kate Jackson, Farrah Fawcett, Jaclyn Smith and Cheryl Ladd owe their Hollywood success, in part, to the show.
Please fill in your e-mail so we can share with you our top stories!